Shiplap Makeover with Interior Specialist Aspen Vanhoorebeck
Posted 11/12/2019 by Amanda Hall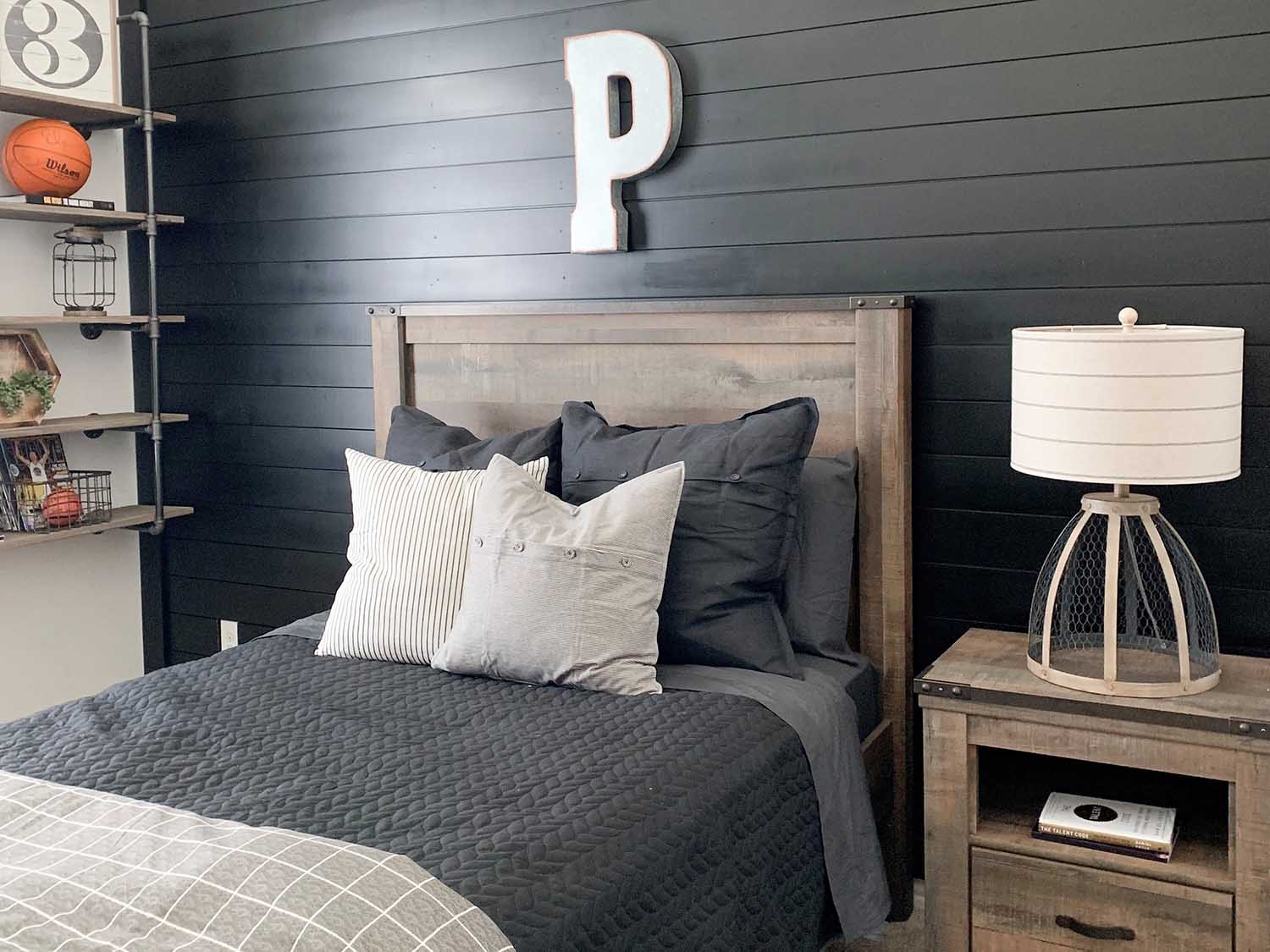 Your home is a blank canvas of possibilities. We love partnering with interior experts who help inspire great home design. In this project, we collaborated with Interior Specialist, Aspen Vanhoorebeck from @acozyblessednest, for her teenage son's shiplap bedroom makeover.
A Room Designed to Transition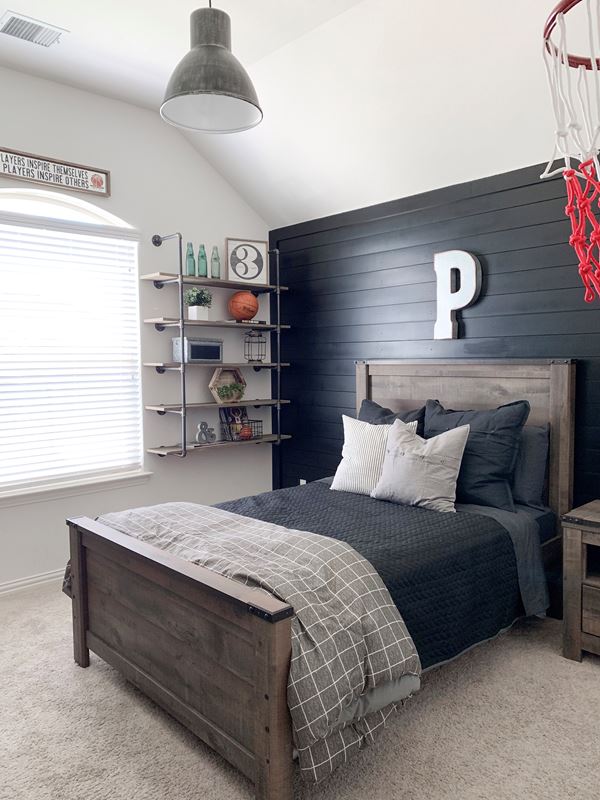 This basketball lover's room featuring Timeless Midnight Black prepainted shiplap will easily transition into a guest room in a few years.
Originally, Aspen's 16-year-old son wanted all-black painted bedroom walls. Not especially thrilled on the dark color choice (she hoped the room would easily transition into a guest room when he went to college), Aspen looked for another option. When she found our smooth Timeless Nickel Gap Midnight Black shiplap, she and her son were able to reach a happy medium.
Helpful Shiplap Installation Tips
Although not necessary, Aspen decided to paint the wall black before installing the shiplap, just in case any of the previous white color was visible through the nickel gaps.
A helpful tip from Aspen: "Make sure to measure [the amount of shiplap you need] correctly or the whole process will take longer." We recommend using our coverage calculator to easily calculate how much shiplap you will need for your home project.
Before installing shiplap, she made sure to remove the light switch and outlet covers, which we recommend for a better fit and look. If you have our primed shiplap and plan to paint it, you will need to remove those anyways. Starting from the bottom of the wall to the top, she was able to easily install the boards with a nail gun. She also chose to use the matching Timeless Midnight Black trim to create a more finished look. When you add trim, you can't tell if the top shiplap board beneath the trim had to be cut to size or not.
Aspen shared, "I love that the boards come pre-cut. It makes the installation process so much easier!" The Timeless prepainted shiplap comes in 1x6 and 1x8 widths and sold 8 feet long. Our pre-cut and prepainted shiplap is a huge time saver when it comes to installation.
The shiplap bedroom transformation...
BEFORE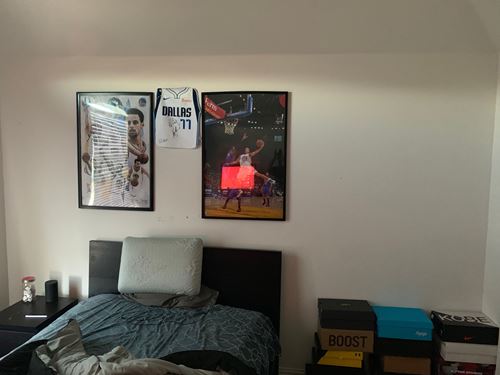 The bedroom before the shiplap.

Prepping the wall for installation.
AFTER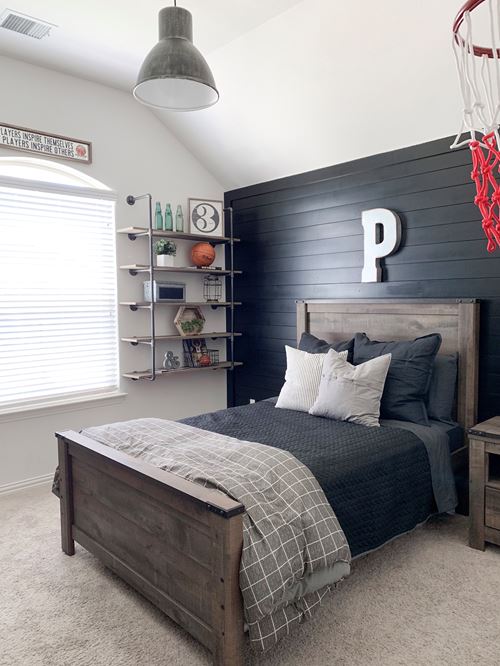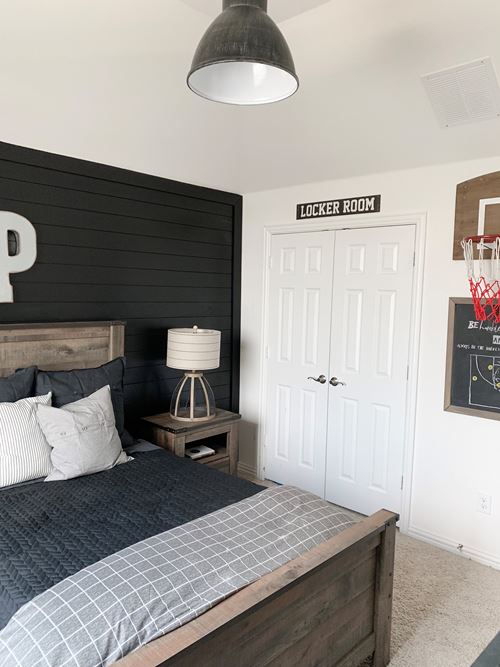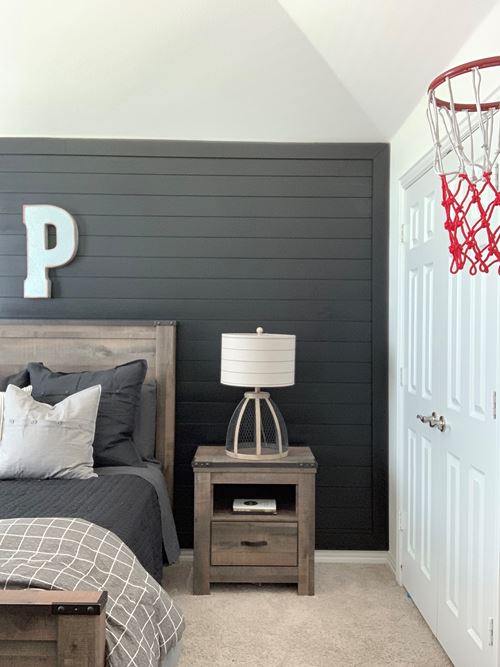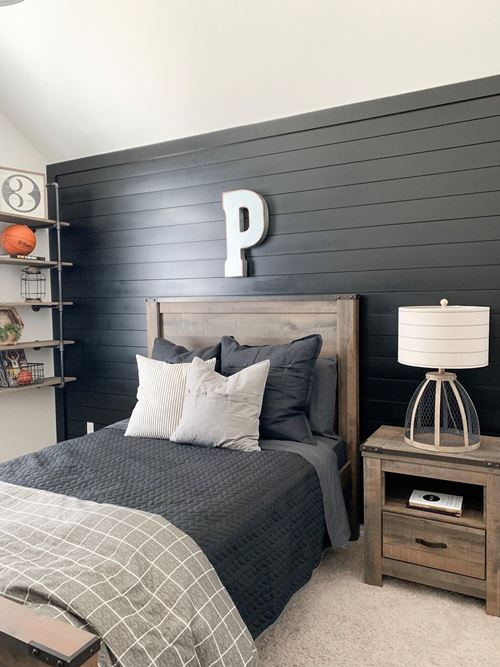 Aspen and her son were both very pleased with the final look. Aspen has since used our Timeless shiplap in other areas of her home. Our Timeless shiplap is truly timeless; ageless and designed to withstand the coming and going of trends.
More Black Shiplap Interiors
Did you appreciate this shiplap bedroom project? Check out Timeless Midnight Black shiplap in some other rooms. Black is getting more and more popular in homes as a neutral color option.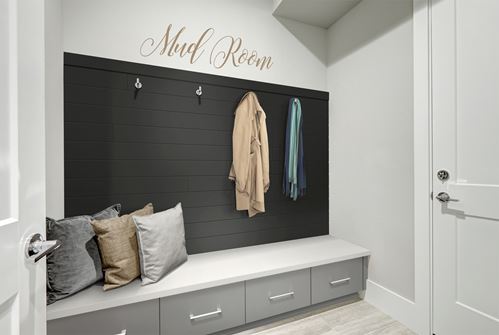 In a mudroom….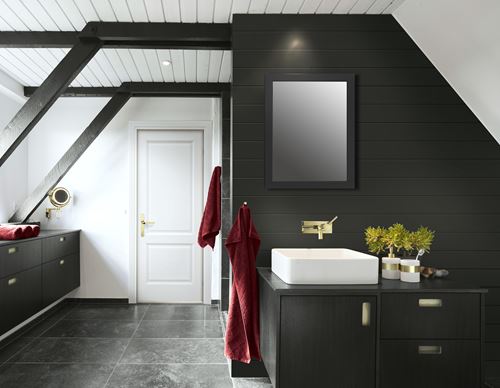 In a bathroom….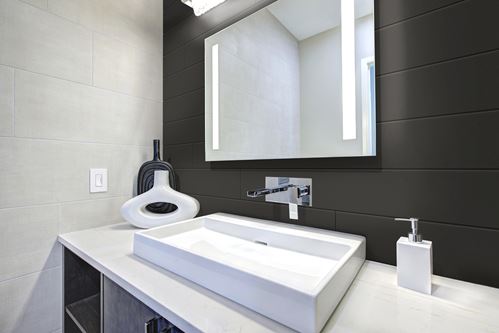 Check out the variety of shiplap and pattern collections we have available to suit your home.