Why thieves are taking down the nation's barns piece by piece
Posted 9/25/2019 by Amanda Hall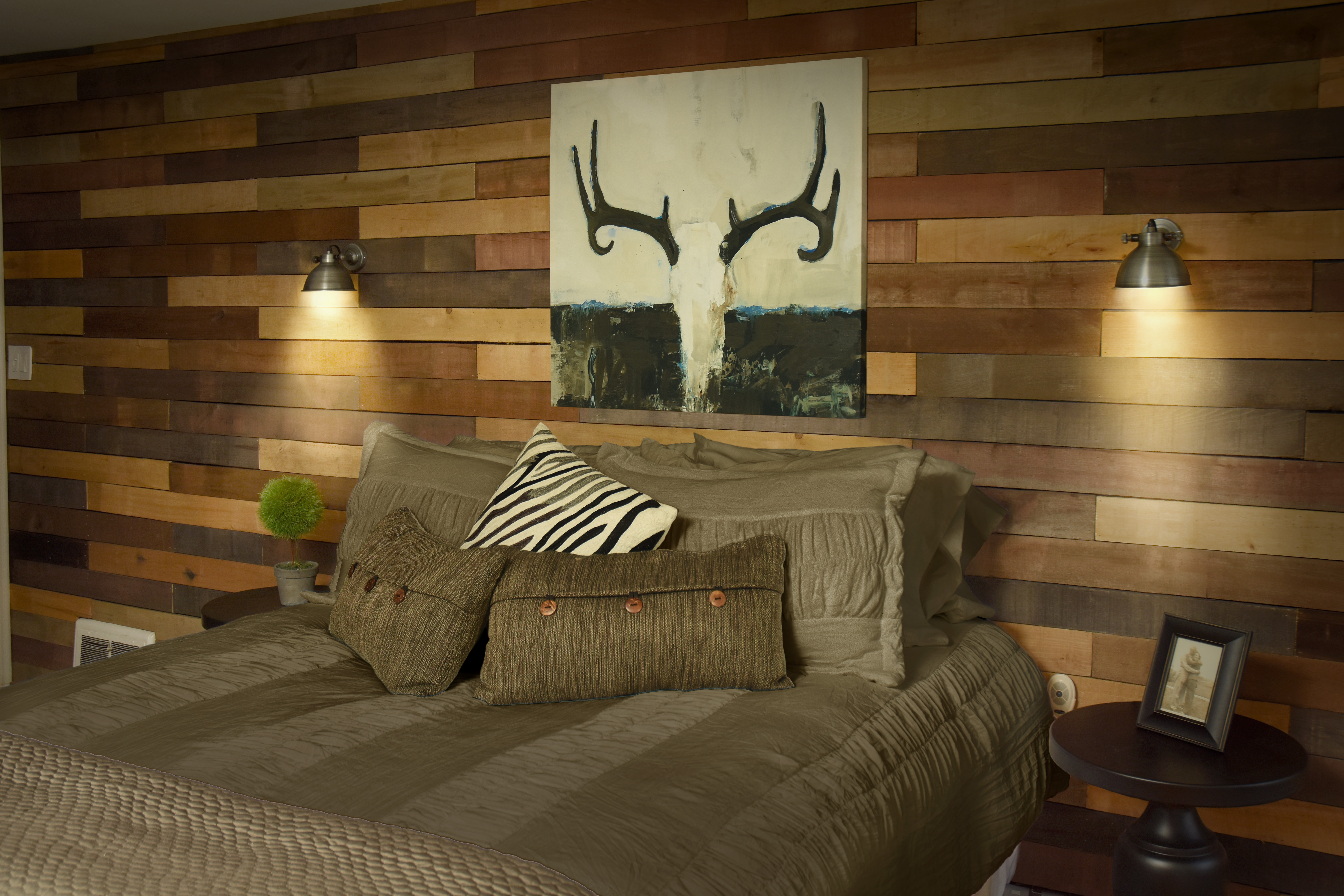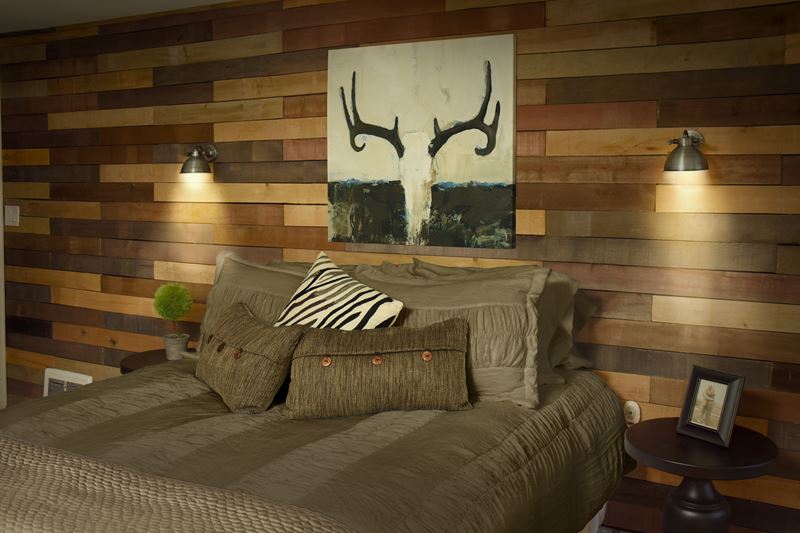 An accent wall of rustic weathered wood boards adds warmth and visual intrigue to your room.
There are now fewer than 1 million barns left on farms in America, and an increasing number of them are being targeted by thieves.
Just a few years ago, wood from dilapidated barns was being offered to anyone who would take it, as the number of barns continued its rapid decline from a high of nearly 7 million. But now, barn wood is being stolen in the dark of night, reports the Louisville Courier Journal in Kentucky, which has more barns per square-mile than any other state.
"We've got barns that are standin' that are nothing but the frame and the roof left," Todd County Sheriff Tracy White told the newspaper.
What's happening to all that weathered barn wood? Thieves apparently are taking it and trying to make a buck off the surging interior-design trend of using reclaimed wood for accent walls and home décor. Weathered wood is popular and here to stay.
Weathered wood is a great way to add warmth, texture and visual interest to your home. Weathered Wood Accent Boards create a timeless, rustic room that feels modern, fresh and cozy. And you don't have to pillage old barns to get it!
Installing a Weathered Wood accent wall is an affordable and simple do-it-yourself job. See how easy it is to transform your home in just one day with UFP-Edge Weathered Wood.
Check out the photo gallery below for inspiration on using Weathered Wood as an accent wall in the bedroom, office, dining nook or mudroom. When you settle on an idea, go ahead and give it a try. Use the UFP-Edge coverage calculator to determine how many kits are needed to complete your project.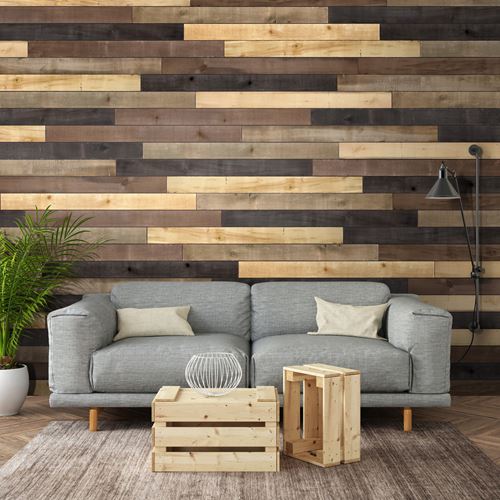 Each kit of UFP-Edge Weathered Wood contains eight pieces of square-edged boards that have been distressed to resemble aged industrial pallet board.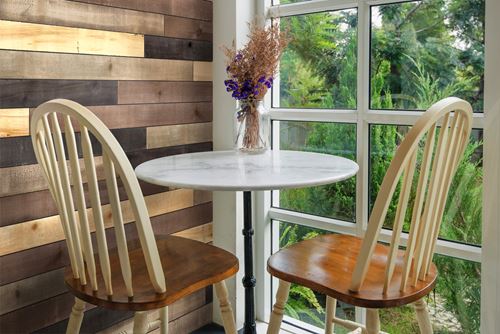 By using square-edge Weathered Wood Accent Boards, you'll create clean, uniform edges that are perfect for accent walls and other rustic projects.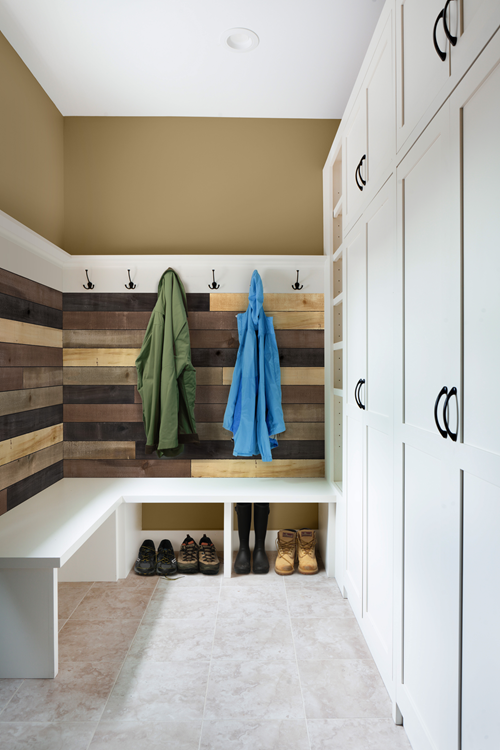 With Weathered Wood Accent Boards, you'll instantly create a timeless rustic room that feels modern, fresh and cozy.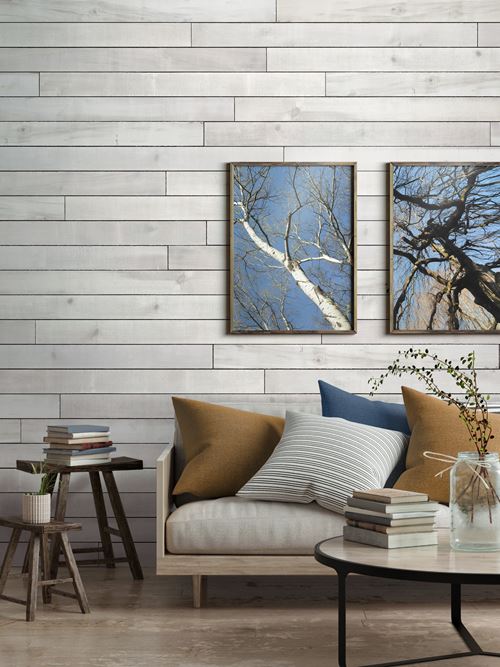 UFP-Edge Weathered Wood Accent Boards perfectly embody the highly sought-after modern, rustic farm house look and feel.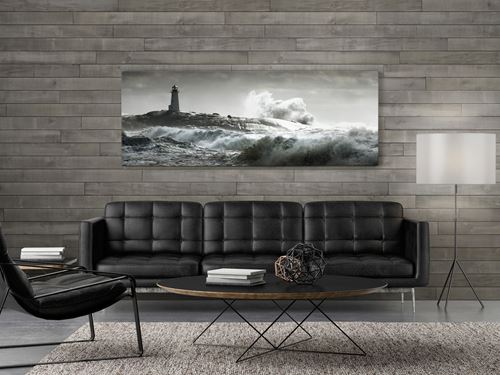 Each piece of UFP-Edge Weathered Wood has a reversible, two-sided finish. There's a rough-sawn face on one side and a
combed texture on the other so you can choose the look and feel that's best for your home.
For more inspiration with UFP-Edge shiplap, view the photo and video galleries.