Whether you're remodeling, renovating or building new, Charred Wood shiplap and trim boards will make an understated addition to your interior living space.
Charred Wood uses a technique inspired by Japanese shou sugi ban, to carefully burn the surface of the board to highlight its natural beauty and enhance its dignified character. The contrast of its charred distinct wood grain distinguishes it from any other wood. Use to create charming interior walls, ceilings, and more.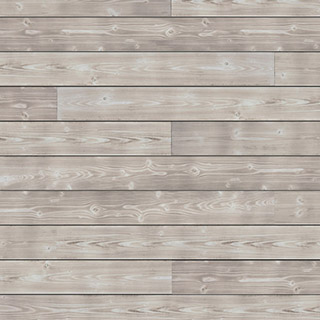 Surface Texture
Each board features a smooth surface with a charred wood grain appearance.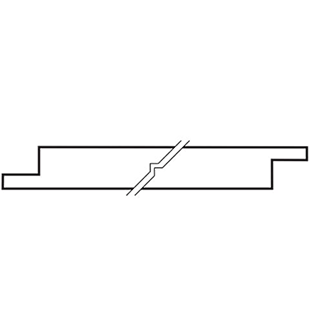 Butt Joint Shiplap
Board features identical rabbeted edges that overlap and butt up together with no gaps.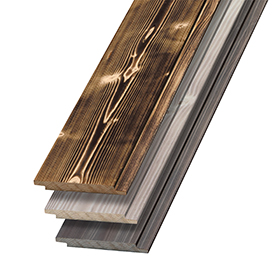 Prefinished Colors
Boards come natural or in an array of prefinished colors to suite your design preferences.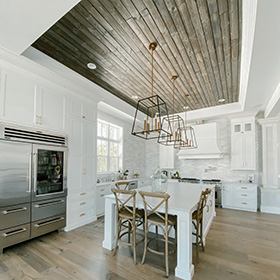 Interior Use
Use in a variety of interior applications, horizontal or vertical.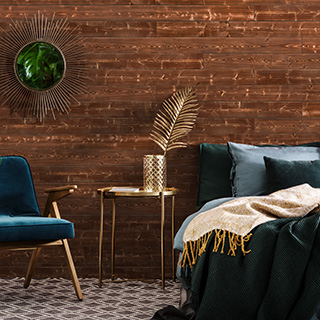 Shou Sugi Ban Inspired
Shou sugi ban is a Japanese heat treatment technique that creates a distinguished wood grain.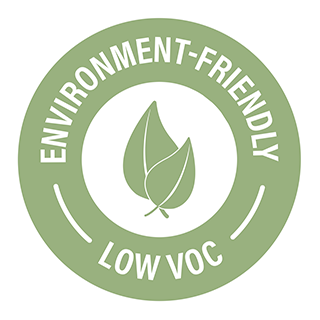 Low VOC Paint
Factory-primed and painted using low volatile organic compound coatings.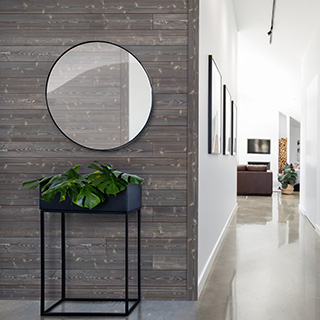 Matching Trim
Choose from a variety of 1x trim.
Made Domestically
Wood is sourced and manufactured in North America.
| | | | | | |
| --- | --- | --- | --- | --- | --- |
| Nominal Dimensions | Actual Dimensions | Exposed Face | Sq. Ft. Per Piece | Sq. Ft. Per Pack | Boards Per Pack |
| 1 in. x 6 in. x 6 ft. Shiplap | 5/8 x 5-3/8 x 6 | 4-5/8 | 2.31 | 9.24 | 4 |
| 1 in. x 6 in. x 8 ft. Shiplap | 5/8 x 5-3/8 x 8 | 4-5/8 | 3.08 | 12.33 | 4 |
| 1 in. x 4 in. x 8 ft. Trim | 3/4 x 3-1/2 x 8 | 5-1/2 | 2.33 | 4.66 | 2 |

*Job pack quantities by special order
What is the actual width that will be visible?

The width of the 1x6 shiplap board is 5.375 in. with a thickness of .625 in. and an exposed face of 4.625 in. The width of the trim board is 3.5 in. with a thickness of .75 in.

Do these have rabbet joints (or any joints) cut into them?

When installed horizontally Charred Wood shiplap features a rabbet joint on both top and bottom edges of the board allowing piece to snugly fit together. The board ends do not have a pattern and butt directly together without overlap.

What is the paint color match?

Charred Wood products go through a proprietary color formulation process, therefore an exact paint match is difficult. Consult with a paint professional at your local retailer to specify a custom color that suites your needs.

Is the texture the same on both sides of the shiplap?

Charred Wood shiplap boards are charred on the face and the sides. The boards are not charred on the reverse side/face.

Can I use Charred Wood shiplap on my bathroom walls?

Yes, these boards can be used on walls within a bathroom. We recommend you seal the boards with a wood protector sealant to protect them from moisture.
Woman sitting on couch with UFP-Edge charred wood shiplap accent wall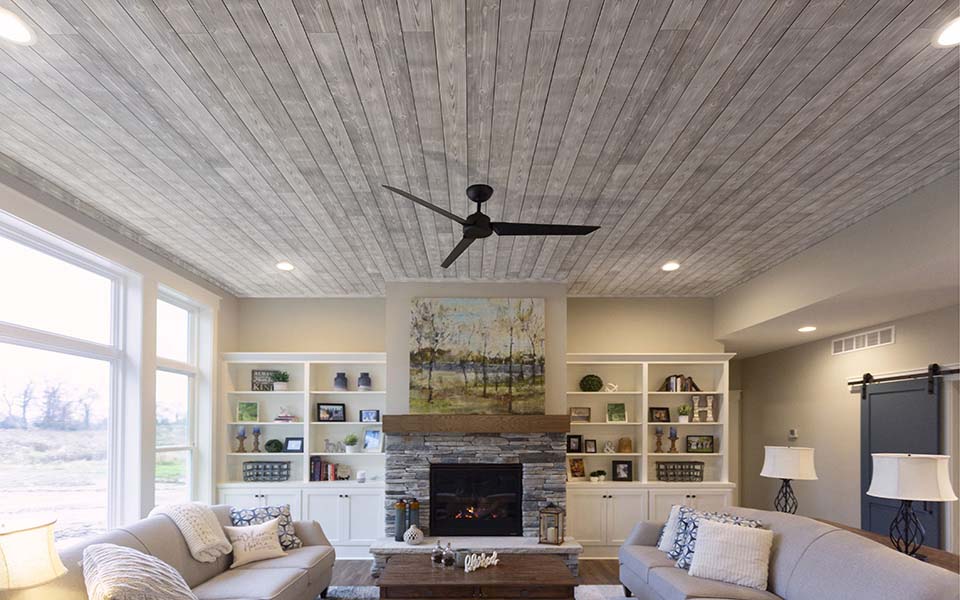 The Interior Design Trend on Fire, Literally
Learn more about the ancient Japanese process for charring wood called shou sugi ban that is popular today.
I instantly fell in love with the charred Ash Gray shiplap! The organic feel is something I admire about this beautiful shiplap. With such a gorgeous finish, you save on the expense and mess of staining.
Stephanie Wilson
Palm Grove Farmhouse
Join our Community!
Thanks for signing up!
There was an error with your request, please try again later.