Premium Primed trim and fascia is made from knot-free, finger-jointed Radiata Pine and is coated on all sides (S4S). Each board is smooth and ready for a custom topcoat of paint, producing attractive interior finishes.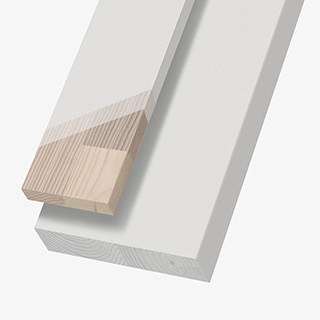 Smooth Surface
Boards come smooth or gesso-coated for an ultra-smooth finish.
Knot-free
Boards are made from clear Radiata Pine.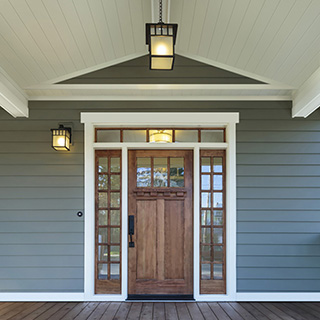 Ready to Paint
Expertly primed board on all six sides for long-term performance.
Interior Finishing
The perfect finishing touch to interior walls, windows, and doors.
Made Domestically
Wood is sourced and manufactured in North America.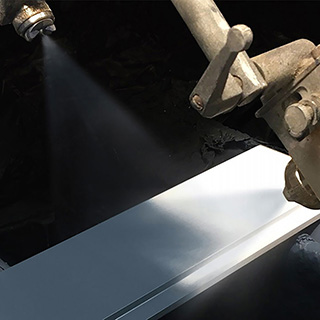 Protective Coating
Factory-applied coating for ultimate protection.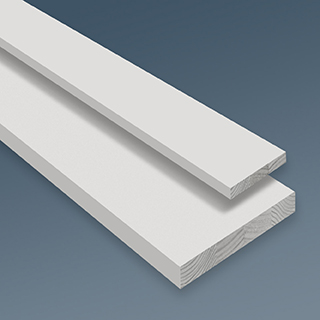 Straight and Stable
Finger-jointed and edge-glued for superior stability.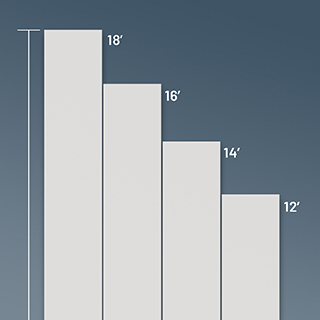 Various Sizes
1x, 5/4 in., and 2x widths up to 12 in. with lengths up to 20 ft.
Is Premium Primed Trim & Fascia an engineered product?

Yes, the product is both finger-jointed and edge-glued providing excellent long length stability based on widths of product and lengths up to 20'.

Are Premium Primed boards protected with a treatment?

Premium Primed boards are not treated but are painted on all 6 sides with an industry leading mold resistant primer. Upon install, it is recommended to apply a water-based latex coating in your finished color for extra protection.

Can the interior trim boards be used in an exterior installation?

No, premium primed interior trim boards are engineered with interior only glues and primer coatings.

Do I need to apply a finish coat to the primed boards since they are being installed inside?

Yes. The interior primed is a water-based acrylic primer, so use an interior acrylic top coat within 60 days of install.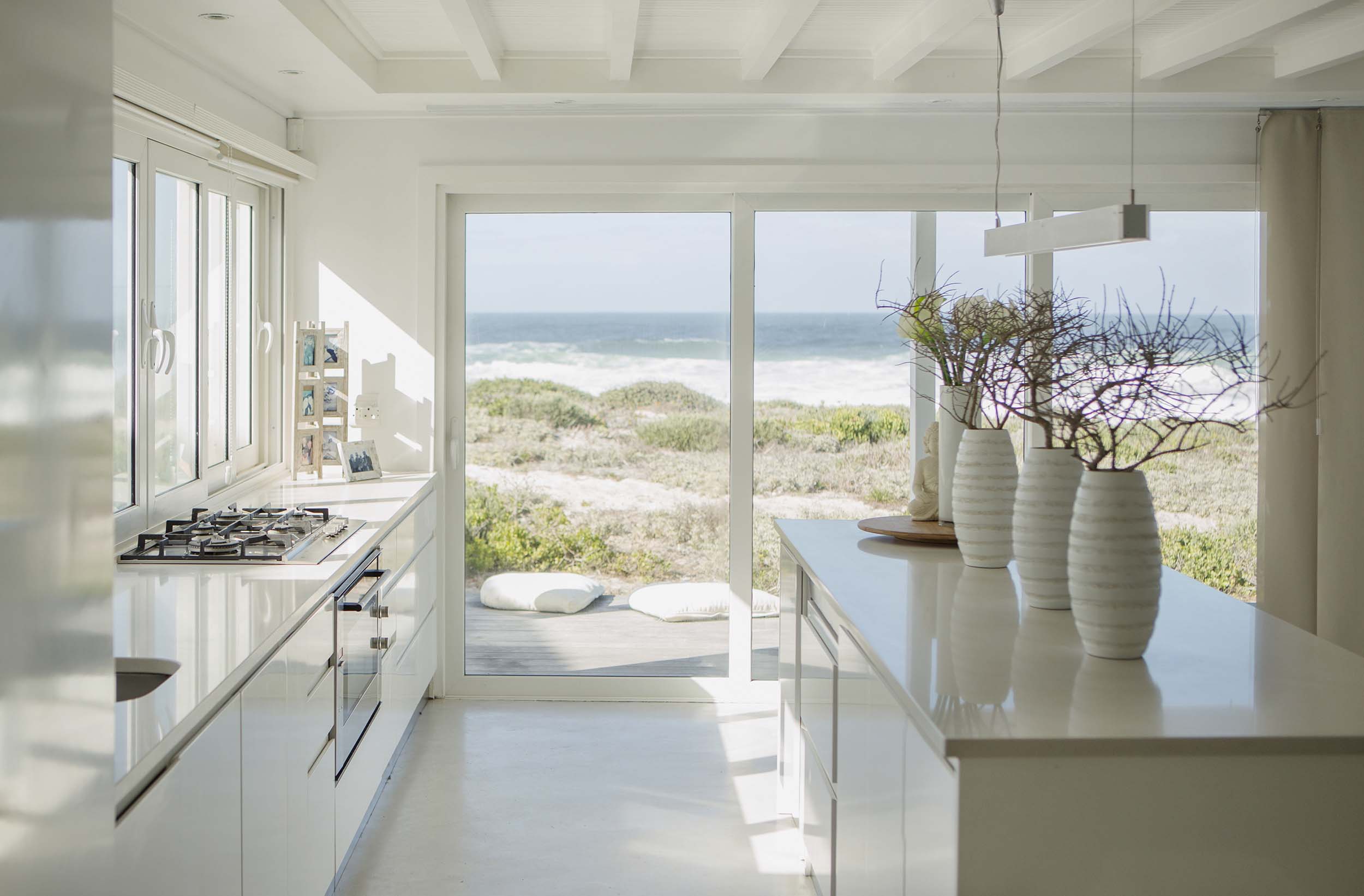 The Ultimate Guide to Choosing Interior Trim
Looking for expert guidance on selecting the perfect primed interior trim for your new build or remodel project? Look no further than our comprehensive guide, filled with tips, tricks, and recommendations to help you make an informed decision.
Join our Community!
Thanks for signing up!
There was an error with your request, please try again later.