Bring nature's beauty home with Native Woods shiplap. These tongue and groove boards will make a stunning impression on walls, ceilings and on select covered exterior applications like soffits and porches.
The charm of Native Woods shiplap is in the native knots and grain of the wood. Each board features a unique wood grain pattern beneath a smooth surface. Save time on your project by choosing from our colorful prefinished shiplap options – no paint required. The interlocking board pattern allows for a consistent nickel gap reveal and a secure installation with fewer exposed fasteners. And because every board is end-matched, installation requires fewer cuts for less waste.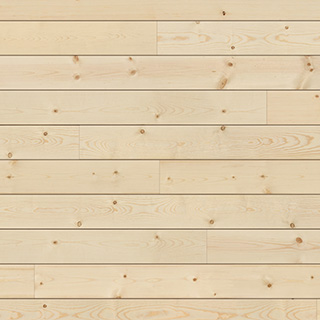 Beautiful Wood Grain
Each board features a unique wood grain beneath a smooth surface.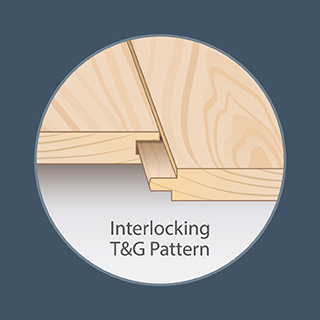 Tongue and Groove
Interlocking wood pattern requires fewer exposed fasteners.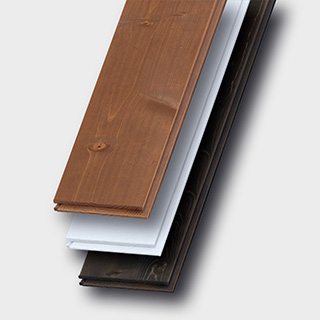 Prefinished Colors
Boards come natural or in an array of prefinished colors to suite your design preferences.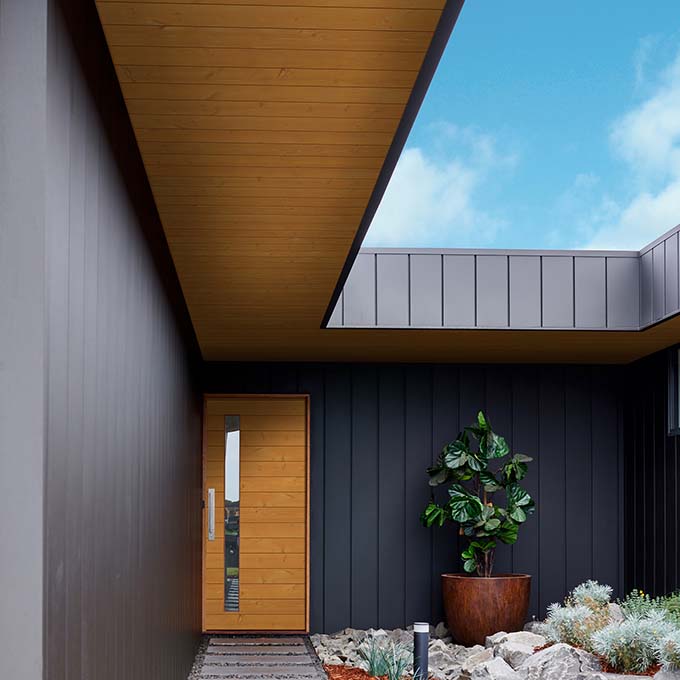 Interior / Exterior Use
Perfect for interior walls, ceilings, and select exterior applications.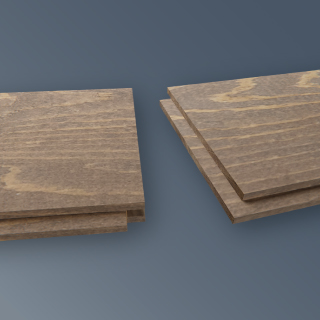 End-Matching
For faster install and less waste.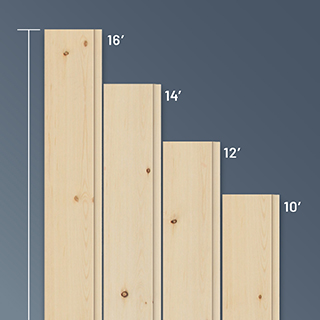 Random Lengths
Long length boards come in random length tallies.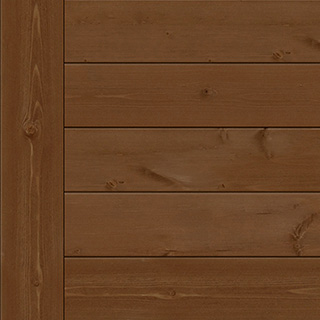 Matching Trim
Choose from a variety of 1x trim.
Made Domestically
Sourced and manufactured in North America.
| | | | | | |
| --- | --- | --- | --- | --- | --- |
| Nominal Dimensions | Actual Dimensions | Exposed Face | Sq. Ft. Per Piece | Sq. Ft. Per Pack | Boards Per Pack |
| 1 in. x 6 in. x 8 ft. | 11/16 x 5 x 8 | 5 | 3.33 | 20 | 6 |
| 1 in. x 6 in. x 10 ft. | 11/16 x 5 x 10 | 5 | 4.17 | 25 | 6 |
| 1 in. x 6 in. x 12 ft. | 11/16 x 5 x 12 | 5 | 5 | 30 | 6 |
| 1 in. x 6 in. x 14 ft. | 11/16 x 5 x 14 | 5 | 5.83 | 35 | 6 |
| 1 in. x 6 in. x 16 ft. | 11/16 x 5 x 16 | 5 | 6.67 | 40 | 6 |
Note: 10-16 ft. lengths come in random length tallies

Native Woods Shiplap
Can I use Native Woods shiplap on my bathroom walls?

Yes, these boards can be used on walls within a bathroom. We recommend you seal the boards with a wood protector sealant to protect them from moisture.

How do I determine how much shiplap I'll need?

Use the coverage calculator above to find exactly how much product you'll need for your home project. You'll need to enter the square footage of the area you want to cover.

Can I install Native Woods shiplap directly to my ceiling joists?

Native Woods shiplap can be used for both wall and ceiling applications. Shiplap is not intended to be used in a flooring application.

What color stain can I use to match?

Native Woods products go through a proprietary color formulation process, therefore an exact paint match is difficult. Consult with a paint professional at your local retailer to specify a custom color that suites your needs.

Can Native Woods shiplap be applied on both interiors and exteriors?

Native Woods shiplap is intended for interior walls and ceilings as well as covered exterior applications. Do not use in areas where the shiplap will be directly exposed to the elements.

Can you paint or stain Native Woods Natural shiplap?

Because of the clear coat that is applied to our Native Woods Natural shiplap, it's better to custom order without the sealant if you are looking to paint or stain.

Are touch-up kits available?

Touch-up kits are available for purchase online at Home Depot, Lowes, Wayfair, and in-store at select independent retailers.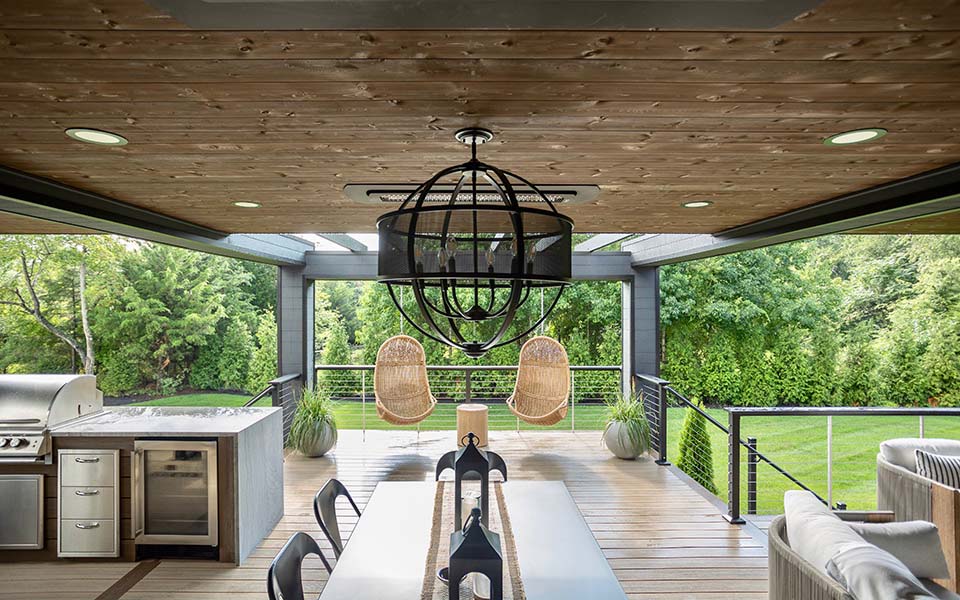 THe ultimate outdoor living space
We collaborated with design-build firm, Premier Outdoor Living, to create the ultimate covered porch showcasing Native Woods Shiplap.
Project Inspiration
Check out our most recent Native Woods Shiplap projects for inspiration.
"While this [Native Woods shiplap] project initially intimidated me, it ended up being one of the easiest home projects I have done."
Milissa Ching
Designer, Lamb & Co. Design
Join our Community!
Thanks for signing up!
There was an error with your request, please try again later.