An Alternative to Western Red Cedar Siding: Thermally Modified VG Hemlock Wood Cladding
Posted 9/19/2023 by Tyler Thayer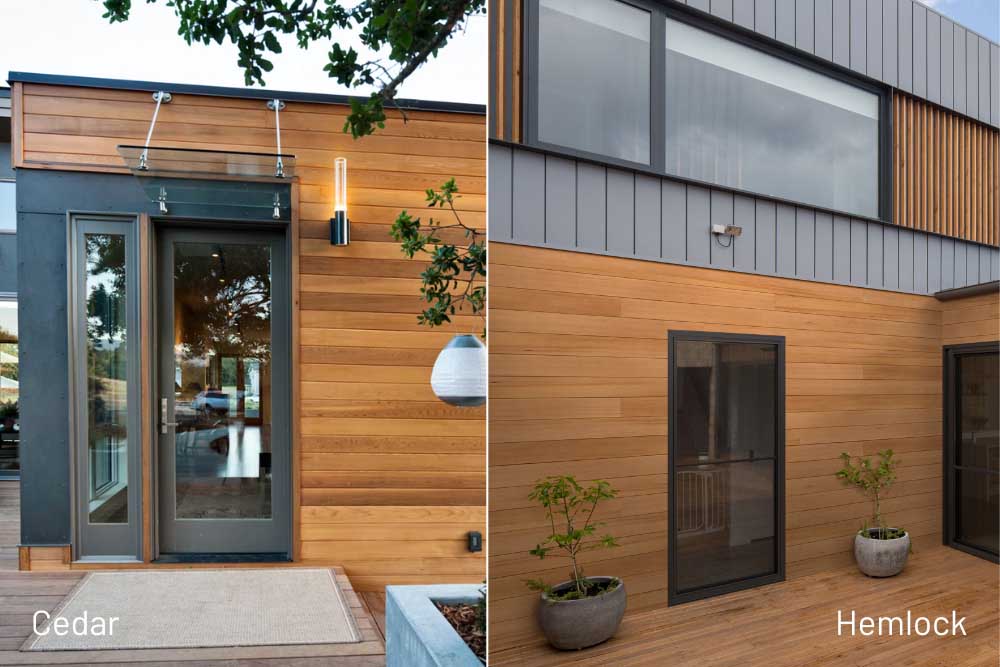 Cedar image source: Dwell c/o Swain photo
Western Red Cedar has been used for siding for many years because its innate resistance to insects and decay. However, newer thermal modification technology has catapulted VG Hemlock into the spotlight as an alternative to cedar, offering comparable aesthetics, enhanced durability, and better availability.
1. Appearance
While both vertical grain Western Red Cedar and Thermally Modified Vertical Grain Hemlock share aesthetic similarities, Western Red Cedar tends to display more reddish-brown hues*. Both species can either be stained or left unfinished to gradually age into a natural silver-grey patina.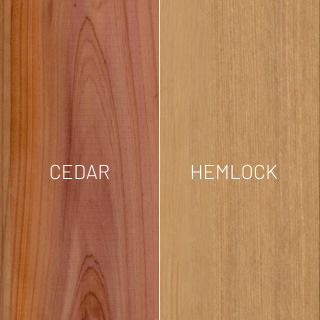 VG Western Red Cedar has more reddish tones compared to Thermally Modified VG Hemlock.
*Both species exhibit a range of shades
2. Durability:
Western Red Cedar is naturally resistant to rot and decay, ensuring longevity for several decades with proper maintenance.
On the other hand, Thermally Modified VG Hemlock gains its resistance to rot and decay from the thermal modification process, which removes the wood sugars. This not only enhances its lifespan but also provides additional benefits like significantly stable boards that are less prone to warping or cupping. Moreover, it comes with a 20-year limited warranty for rot and decay.
3. Availability
With the declining availability of Western Red Cedar, project delays and escalating costs are becoming a concern. Conversely, Thermally Modified VG Hemlock is readily available and can potentially save time and cut costs, especially if cedar demand in your region is high.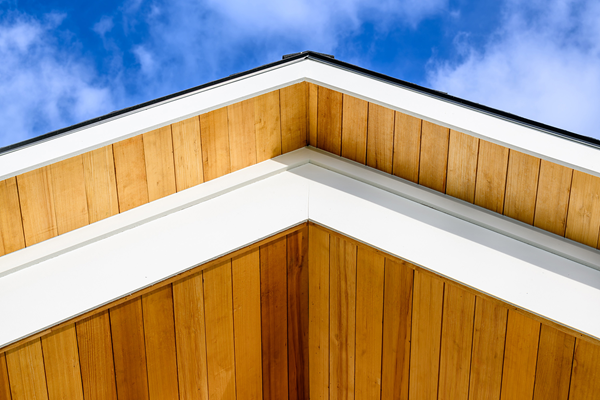 Covered porch featuring Thermally Modified VG Hemlock.
In conclusion, Thermally Modified VG Hemlock emerges as an excellent alternative to Western Red Cedar due to its aesthetic appeal, durability, and availability. The choice between the two primarily hinges on individual preferences, budget, and specific project requirements.
Ready to start your project? Find where to buy.