How much shiplap do I need?
Posted 10/24/2019 by Amanda Hall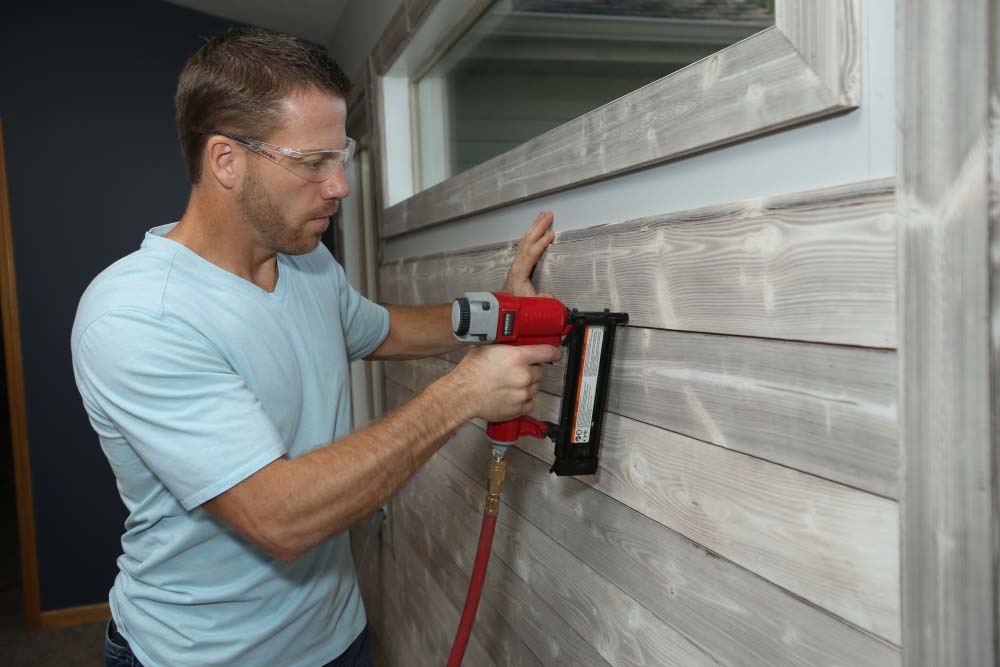 Get this look with our Charred Wood shiplap in Smoke White. See how many kits are needed for your project.
Looking for an easy way to calculate how much shiplap you need for your accent wall or ceiling project? Let us do the math for you by using our coverage calculator.
Once you decide what style of shiplap best suits your home's interior, select the product type and size on the coverage calculator. Please note some UFP-Edge products are made with varying board widths and the quantity within each kit may fluctuate depending on the type of product.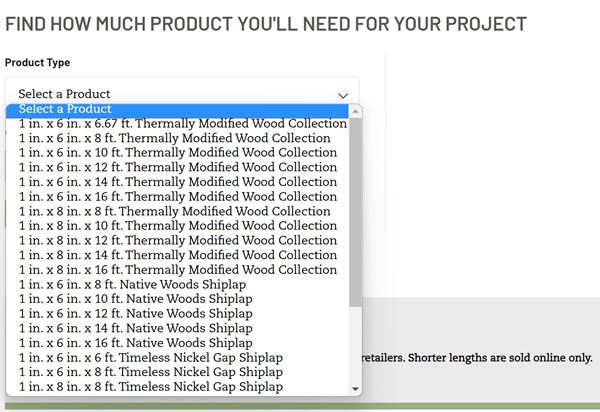 Generally speaking, 1x8-inch shiplap looks best in larger rooms while 1x6-inch shiplap looks best in smaller to medium-sized rooms. The 1x6-inch shiplap is the most common shiplap board size and is usually installed horizontally or vertically.
After selecting your product type and size, you'll want to measure the space you are looking to cover by length and width. Add the lengths and widths into the coverage calculator below product type selection.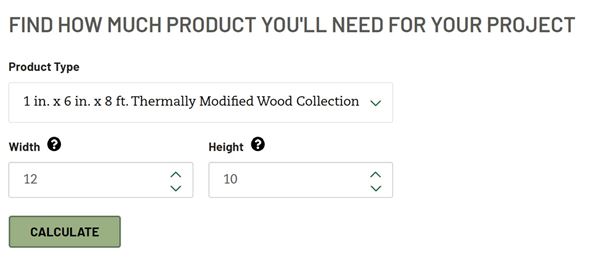 Once you click "calculate," the calculator will show the number of kits required for your project:

If you are looking to add trim, which adds a nice, finished touch, you'll want to determine how many linear feet are needed. To measure the linear feet, you'll add the perimeter of the area you want to cover with trim. If you want to put trim on the sides of an accent wall that measures 10 x 20 feet, add 10 feet for one wall and 10 feet for the other wall, equaling 20 linear feet.
This accent wall home project will require 11 Rustic Collection 1 in. x 6 in. x 8 ft. shiplap board kits and one Rustic Collection 1 in. x 4 in. x 8 ft. trim board kit.
Once you've received the shiplap, check out the instructions on how to install it step by step on the respective product page.
Check out the before and after photos of our wall project using Charred Wood in Smoke White.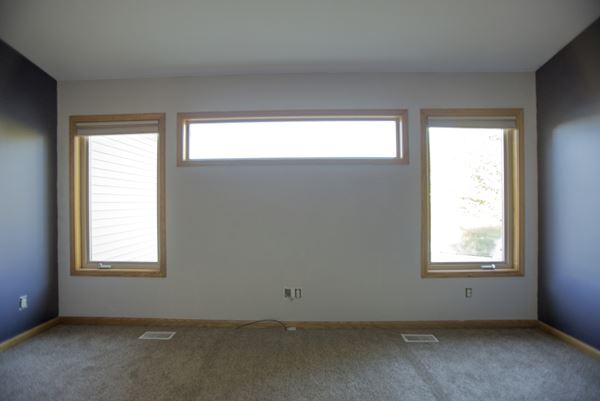 Before the shiplap installation...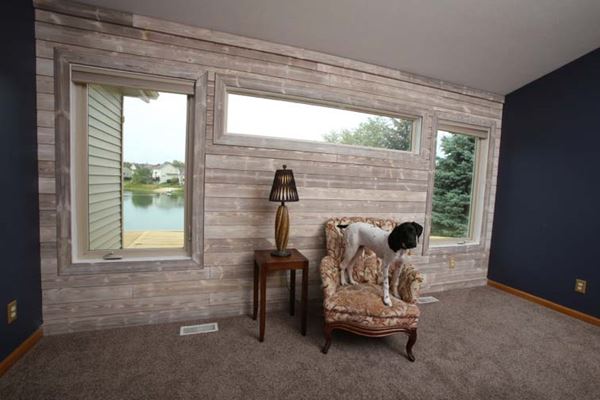 After the Charred Wood shiplap installation in Smoke White.
For more inspiration, visit our gallery and our Instagram page. Good luck on your shiplap project!
READY TO GET STARTED ON YOUR HOME PROJECT? FIND WHERE TO BUY.