5 Ways to Upscale Your Fireplace
Posted 11/2/2020 by Amanda Hall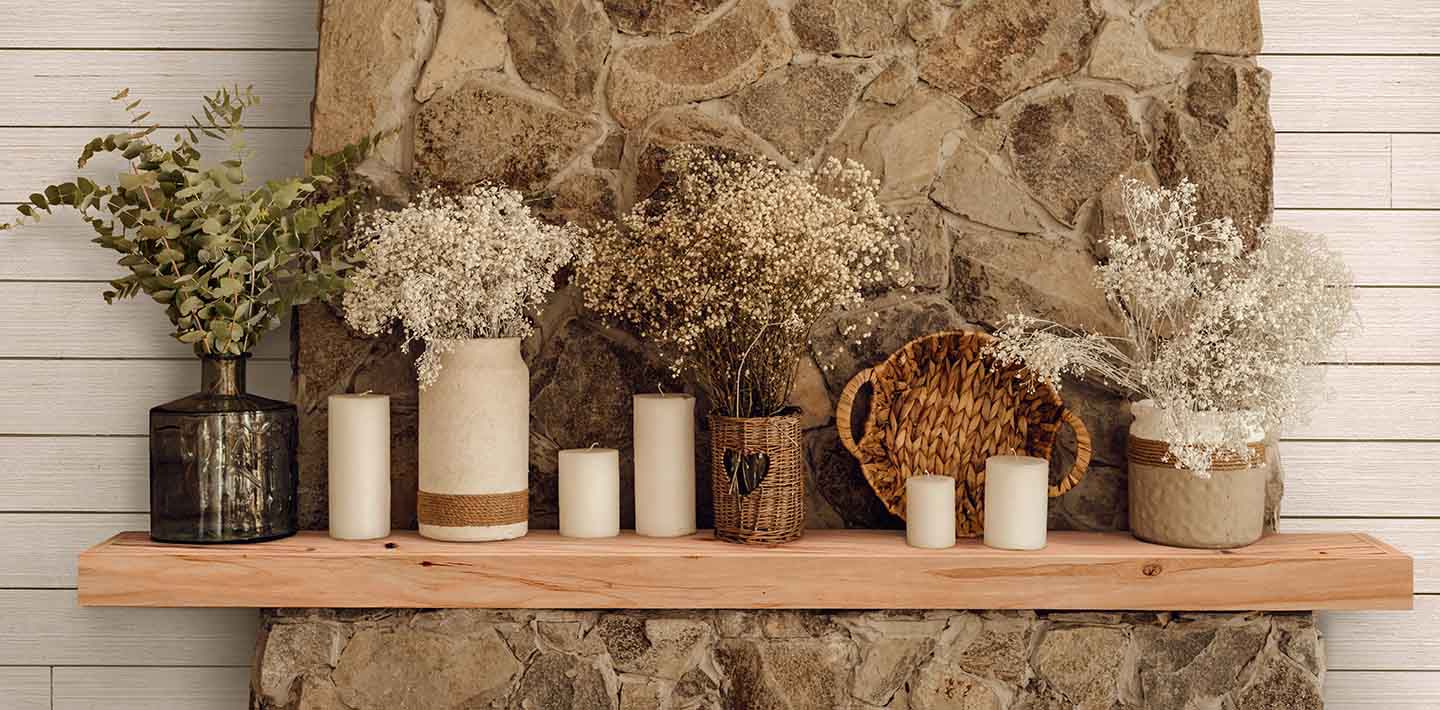 Beside the fireplace, we experience community with friends and family, rest from life's busyness, and find a safe place where new ideas and dreams may be sparked (pun intended!). The fireplace is an intimate gathering place and, often, a central area within your home.


Because your fireplace is a focal point, it's a space you'll want to invest time and money in decorating. Although there are many ways to accentuate your fireplace surround, we'll share our top 5 ideas.
5 Ways to Upscale Your Fireplace
1. Shiplap
Shiplap is one of our favorite options for upscaling your fireplace surround. We love how shiplap brings texture, color, and clean lines to a room. It creates a beautiful backdrop to your fireplace and can complement your mantle and tile. If shiplap is made from wood, is it safe as a fireplace surround? If your fireplace is built according to code, then yes, absolutely.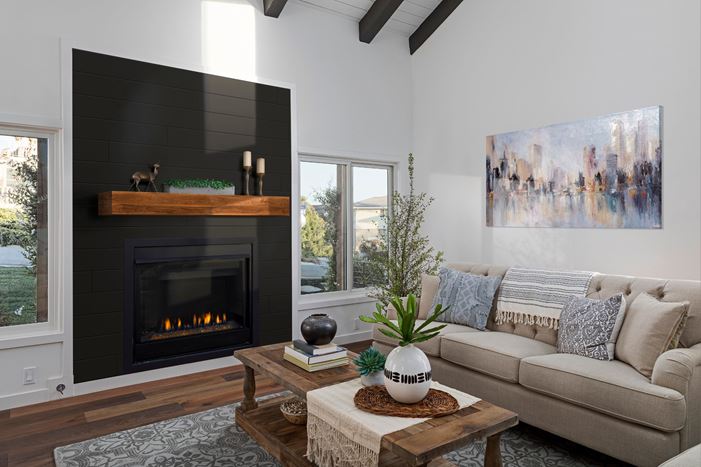 This fireplace surround features Timeless prepainted shiplap in Midnight Black.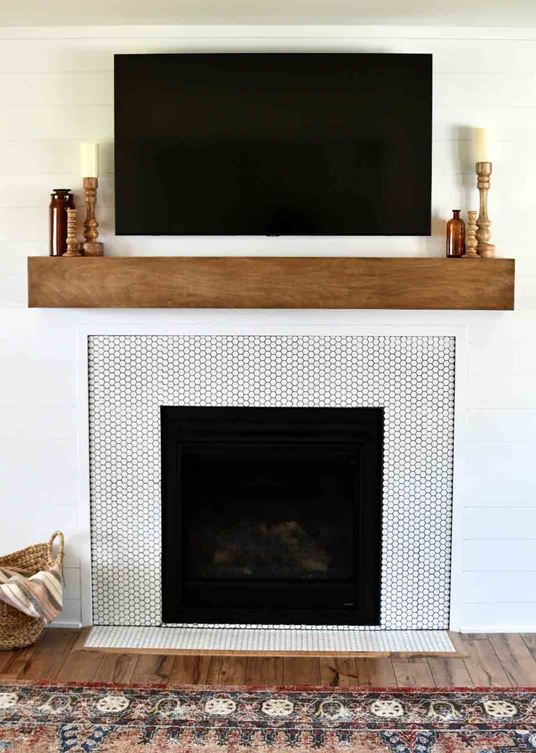 This fireplace showcases our prepainted Timeless Farmhouse White shiplap. The smooth white shiplap complements the beautiful, warm wood browns and patterned tile.
2. Patterned Tile
Add visual interest by adding a striking tile design to the hearth of your fireplace. Small, contained areas are the perfect place for busier patterns.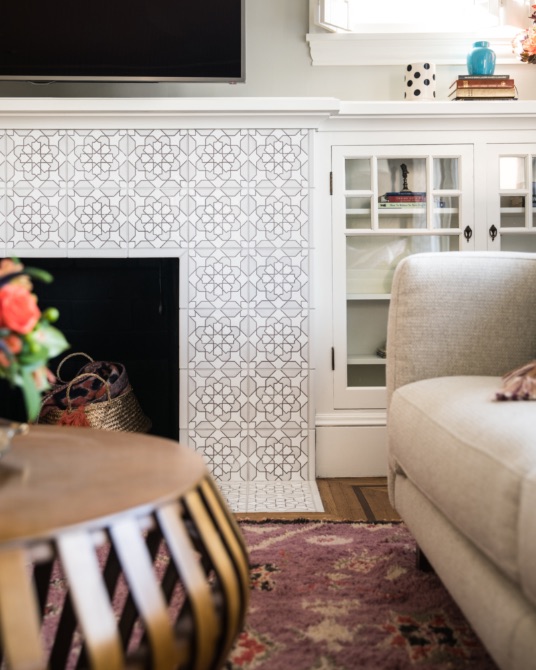 Via Fire Clay Tile

*Pro tip: Hand painted tiles are stunning if you have the budget for them. If you have a tight budget and steady hand, buy plain white tiles and try hand-painting your own.
3. Nature's Touch
A little greenery, dried flowers, and/or on-trend pampas grass adds a lot of life and movement to your fireplace. Add a few sprigs to a vase or line your mantle. Have a wood-burning fireplace? Using firewood in a basket or alcove is a popular way to decorate around a fireplace while serving a practical purpose for wood storage.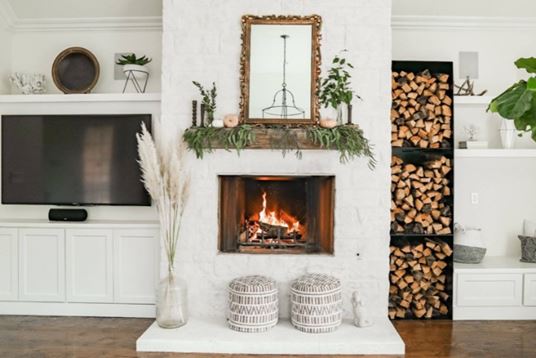 Via Farmhouse Living
4.

Mirror

A decorative mirror is the perfect way to add in a statement piece that completes the space. Since mirrors reflect light, they also contribute to opening up a space by transferring light and creating the illusion of a larger room. Square, round, flat, or beveled, the right decorative mirror can complement the present design style.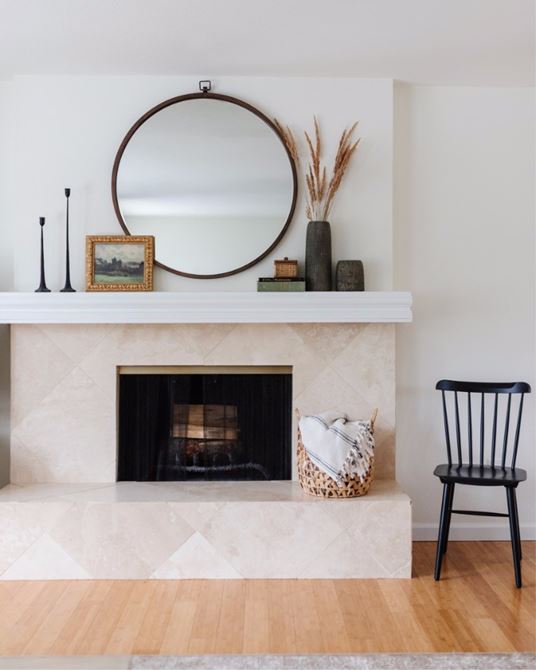 Via Classically Dunn

5. Wood Mantle
The mantle is the focal point of the fireplace surround, housing precious pictures and décor. Choosing a wood mantle that reveals a natural wood grain adds visual depth and an organic, natural feel to this cozy area. If your room is light and airy like the spaces below, the warmth of the wood complements a bright room.
Via Ann Chessin Designs
Whether you decide to shiplap your fireplace or add tile, greenery, a decorative mirror, or wood mantle, you'll want to dress up your fireplace surround since it is a central focal point to your home. You don't even need a firebox to create this cozy area.

Check out our shiplap collections for your next project.