How To Join Shiplap Corners
Posted 4/9/2021 by Amanda Hall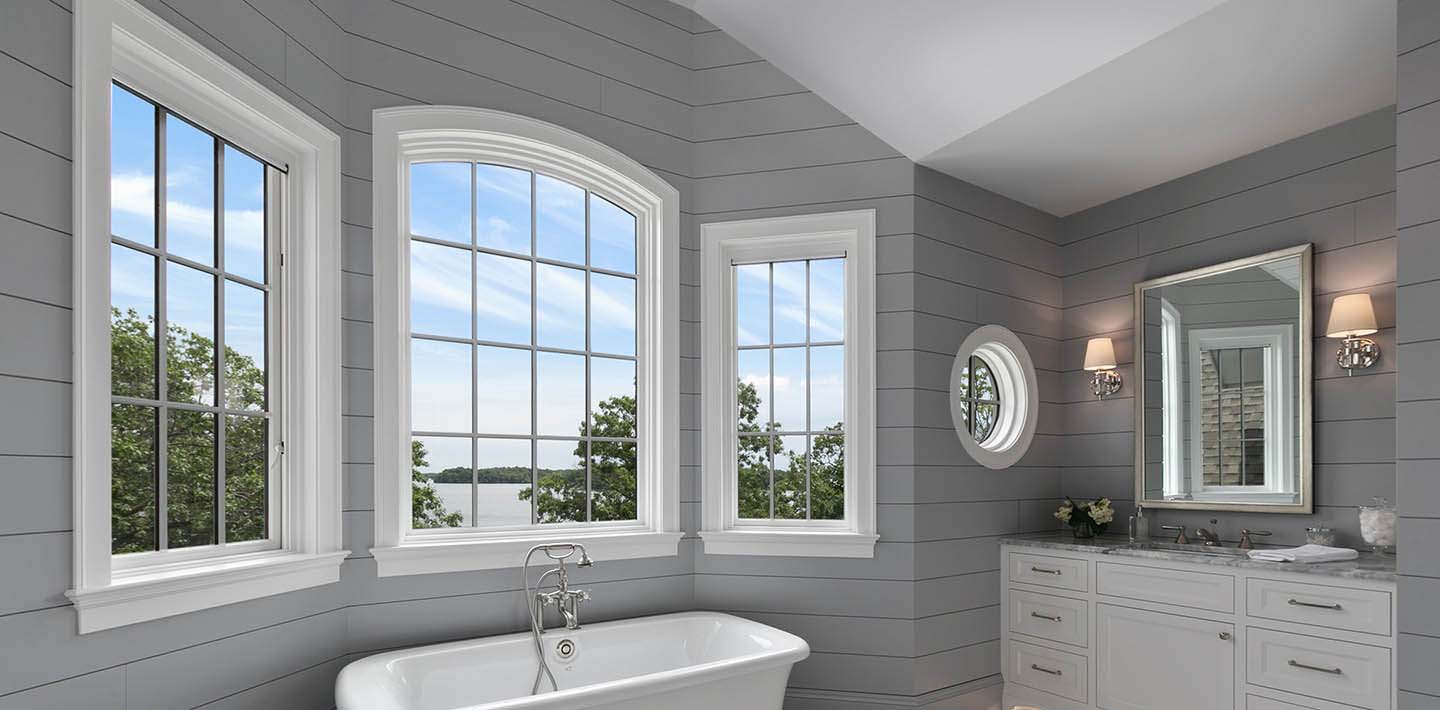 If you are installing shiplap on two adjacent walls, you'll need to decide how you want your corners to appear. Depending on whether it is an inside or outside corner, you may want to finish them differently. We recommend either using corner trim or butt-jointing boards together at an angle. An unfinished corner can draw unwanted attention, so you'll want to make sure they are finished properly without any gaps.
Finishing With Corner Molding
You can use a pre-assembled corner trim molding or use our matching 1x4 trim to create corner trim. Make sure to add trim to both sides of the wall corner and miter trim boards to fit snugly together. See what to do below if you have a corner angle larger than 100 degrees.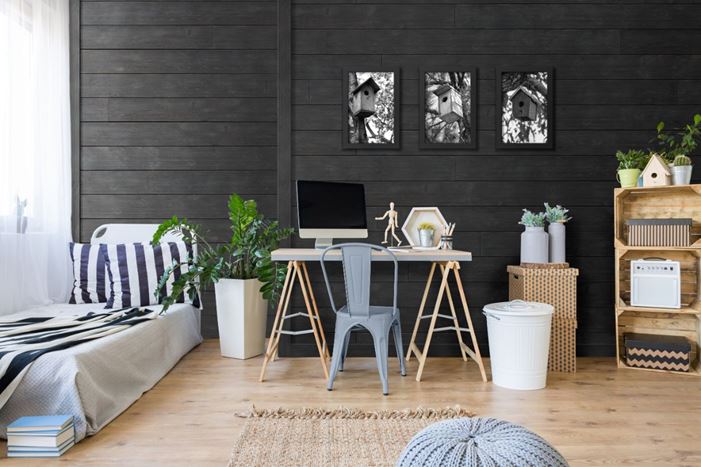 In this room, 1x4 Rustic Charcoal trim was installed around the corners and at the edges of the wall. The shiplap boards butt up against the corner trim.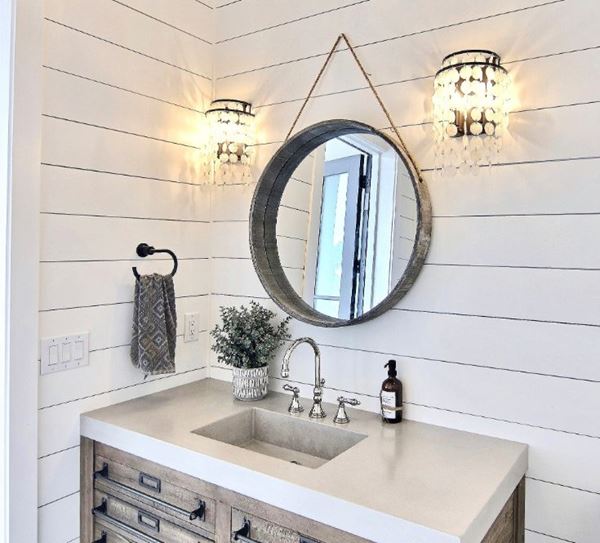 In this Timeless shiplap bathroom, a thin corner trim molding was installed in inside corner.
Creating Butt-Jointed Seamless Corners
If you like a more seamless look without trim, you'll want to miter shiplap boards so that they snugly fit together in the corners. Ideally, corners should measure 90 degrees, but you'll always want to measure the corner angle to make sure you're not working with an irregular angle size. If your angle measures 90 degrees, you'll divide by two and cut each board 45 degrees. If your corner angle is larger than 100 degrees, try using this formula to help you figure out the exact angles: A/2 = B, 90-B=C.
Example:
Corner angle measures 108 degrees.

108/2 = 54, 90-54 = 36.

You'll need to miter both boards at 36 degrees.

Not every corner may be 90 degrees so it's important to measure before you cut boards to ensure that boards will have a tight fit without any gaps. To smooth out seams, fill in with caulk at the edges, sand, and paint.


This Timeless shiplap bathroom offers a seamless look with no appearance of corner seams.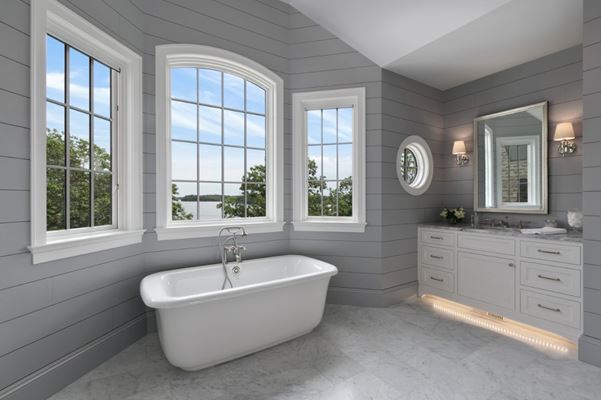 This Timeless Granite Gray shiplap bathroom shows how you can wrap inside and outside corners by using this method.
Whether you decide you like the look of corner trim or butt-jointed boards, make sure to always measure your corner angles before you make any cuts. Not every wall corner will be an exact 90 degree angle.
READY TO START YOUR HOME PROJECT? FIND WHERE TO BUY.