Posted 9/17/2018 by Cassie Klitzke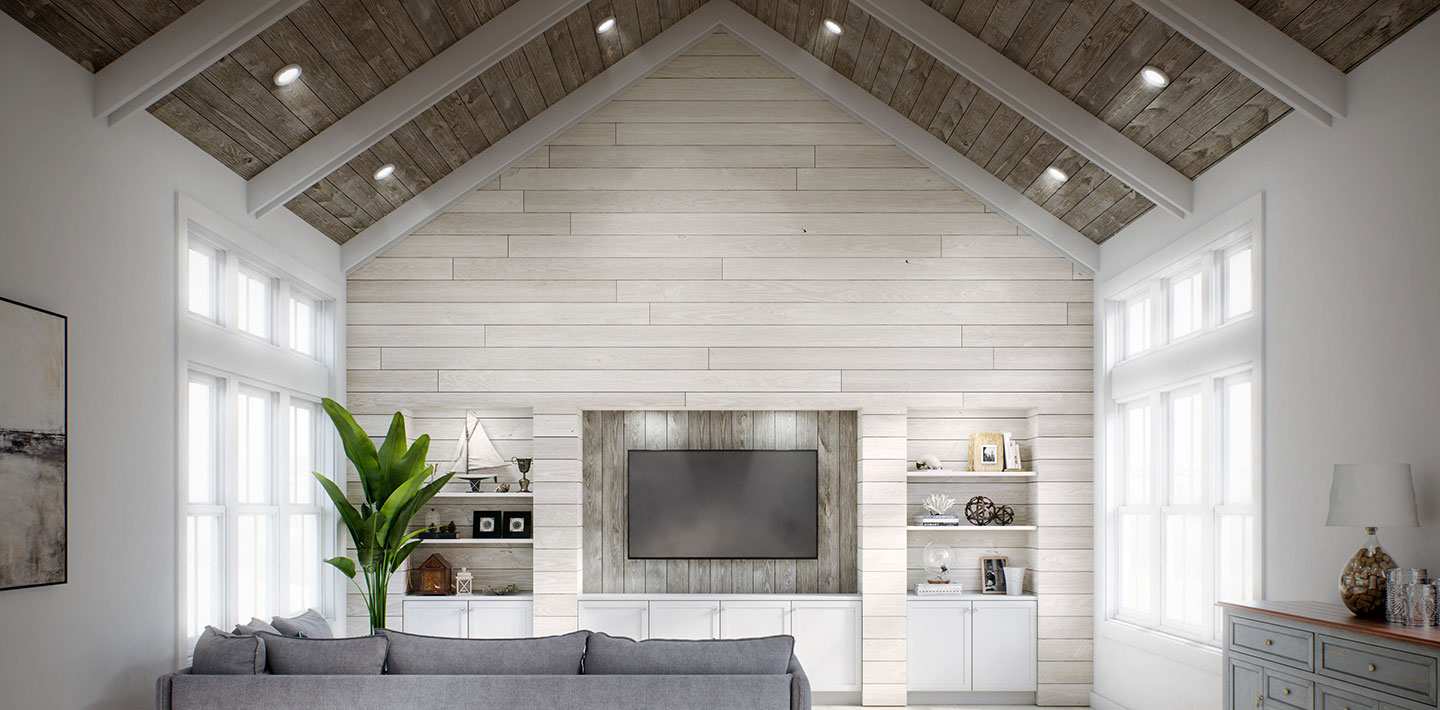 With the rise in popularity of shows like "Fixer Upper," shiplap as an interior wall covering has never been more popular. You can't browse Pinterest or home décor sites without seeing thousands of images of shiplap being used in homes. It works well in both modern and traditional settings and can match just about any décor style.
But as much as we love shiplap, we are saying "no" to shiplap walls (for now) and "yes" to trying shiplap ceilings.
You may be thinking, "Who has the time to look all the way up there?" and, "Who really cares about ceilings?" This mindset causes people to forget and neglect a very barren area of the home. Worry not. We are here to help remodel that mindset and let people know how to make the most of the free real estate lurking right above their heads!
Wood plank ceilings are nothing new to the home décor scene. And little do people know, a good-looking ceiling can be the perfect decorative touch to bring a room together.
Adding shiplap to a room with a high ceiling can make the walls feel as though they just keep going, giving you the illusion of a much taller vaulted ceiling space.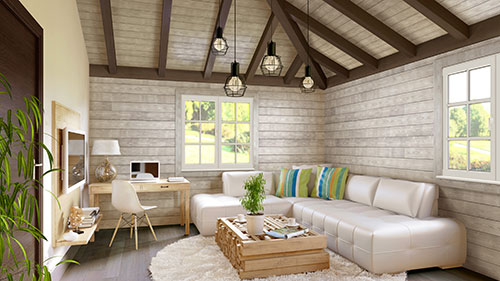 In addition to making the room feel taller, adding shiplap to ceilings can create visually interesting lines to help draw the eye across the room.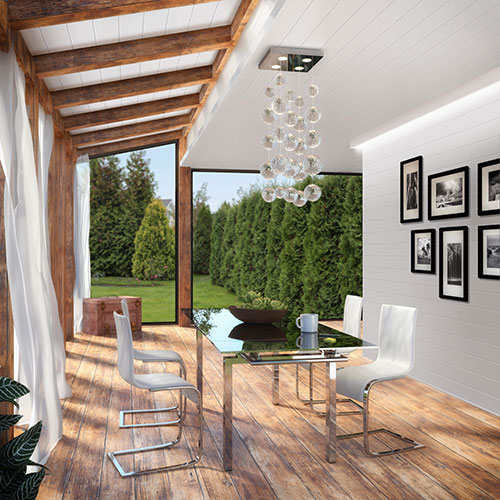 Mix and match rustic shiplap and charred wood shiplap to create a unique and textured contrast between walls and ceilings.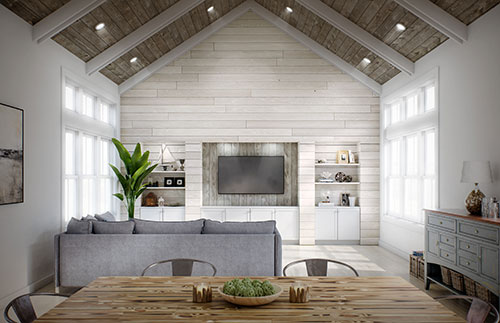 Or add simple tongue and groove shiplap to a kitchen ceiling to create a rustic cottage feel and instantly transform the space.
If you don't feel quite ambitious enough to create an entire shiplap ceiling in the kitchen, try adding shiplap as a small focal point. Shiplap above a kitchen island is a great way to break up a ceiling space.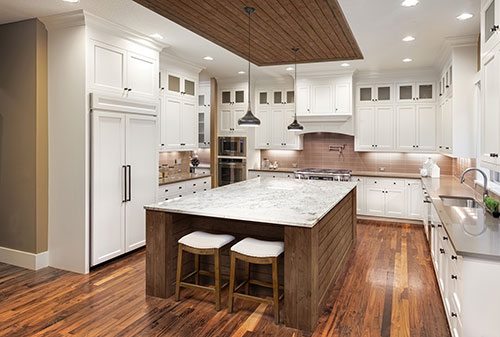 You don't even need to stick to indoor projects, outdoor spaces can incorporate shiplap ceiling as well. Tongue and groove boards work well to finish the ceiling space on a covered patio.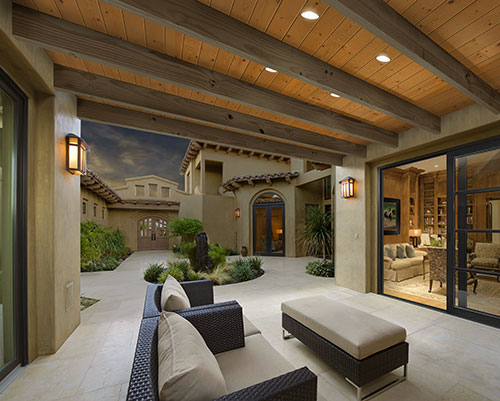 We hope we've inspired you to start thinking outside the walls for design inspiration by looking up. Have you already installed shiplap ceilings in your home, or are you thinking about installing them in your home? For more ceiling and other shiplap project inspirations check out our gallery.
Ready to start your project? Find where to buy.