2020 Trends: Blue Shiplap
Posted 12/4/2019 by Amanda Hall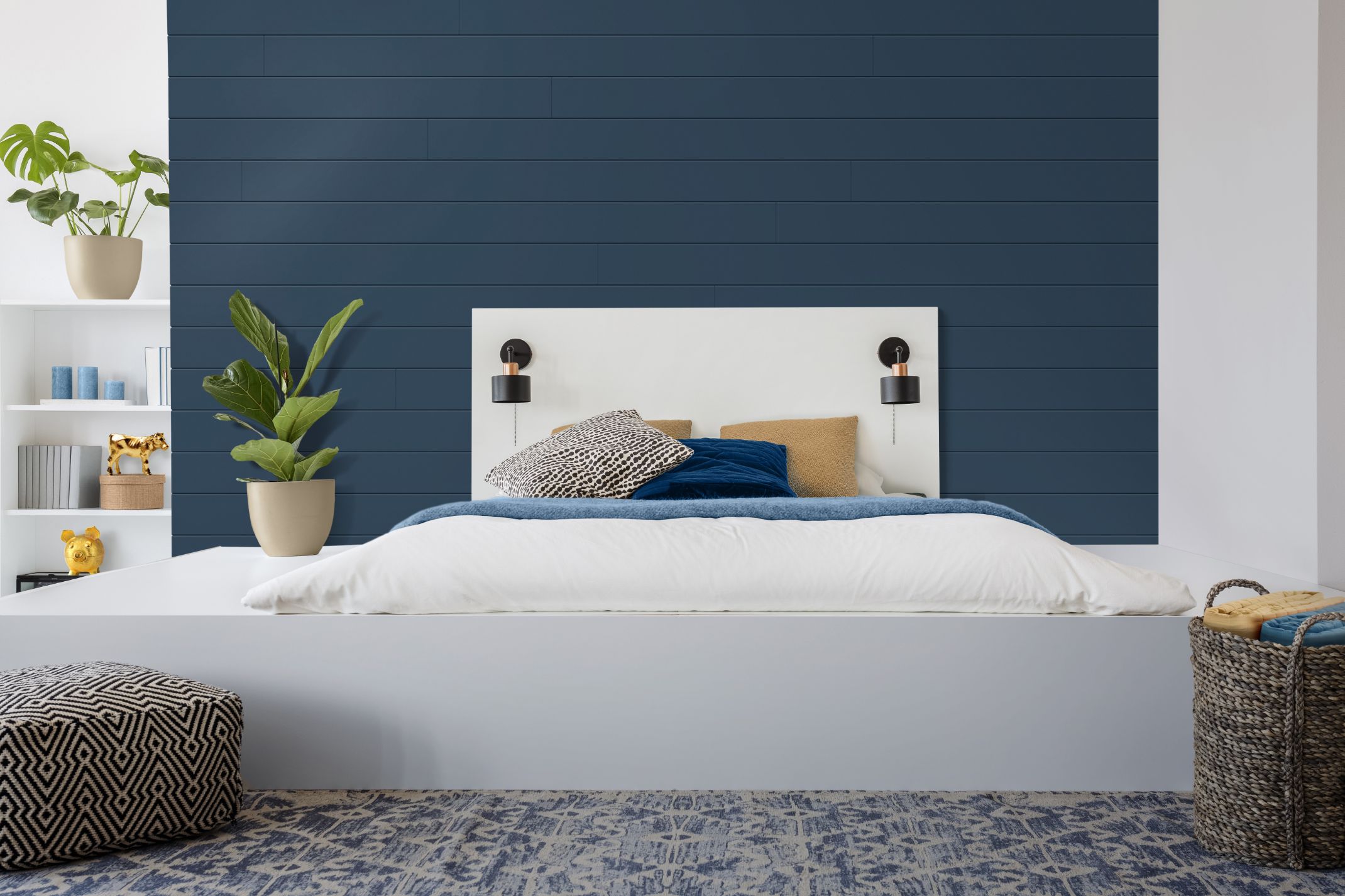 Timeless Cavalry Blue shiplap is right on trend with both Sherwin-Williams and Pantone debuting blues as their 2020 colors of the year.
Blueprint was the Behr paint color of the year for 2019, and blue is still on trend as we move into 2020. Recently Sherwin-Williams announced Naval as their color of the year for 2020. Shifting to a darker, moodier tone, this bold blue with hints of sapphire has a glamorous and serene embodiment. In the same vein of elegant blues, Pantone just announced Classic Blue as their color of the year for 2020. Glamorous blues are making their way into interiors as interior trends are transitioning from muted minimalism into the extravagance of Art Deco.
The Art Deco design movement of the 1920s and 1930s is back with its Gatsbyesque style in the form of streamlined shapes, geometrics, animal prints, mixed metallics and fan patterns. This hedonistic lifestyle evolved after post World War I in America as consumers started to go after grandeur in speed, power and progress. After rationing during war times, consumers were ready for a more sophisticated way of life.
A century later, home interiors are taking on this Art Deco style once again with darker blues popping up everywhere from cabinetry to kitchen islands to accent walls. Take a look to see how people are using dark blue hues in homes today.
Home Interiors Are Taking on Darker, Moodier Colors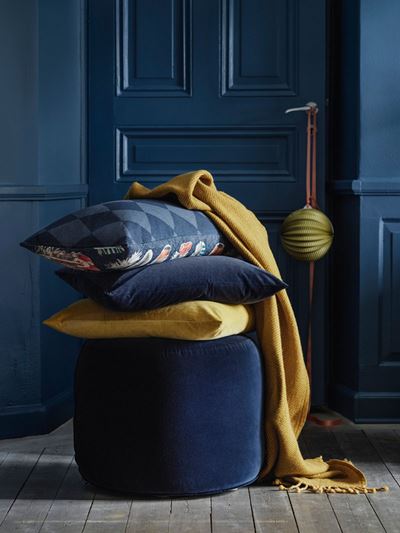 Pufik Homes. This deep dark blue color pairs elegantly with similar rich colors like gold and olive green.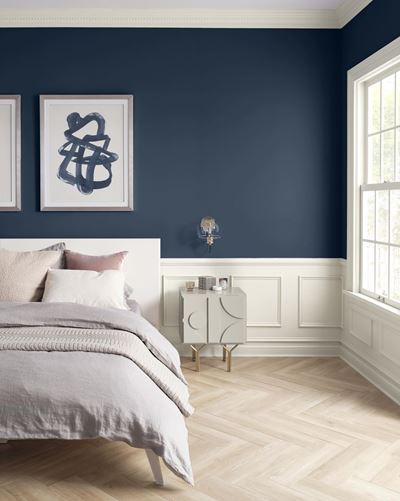 Real Simple. Having a dark blue like Naval in a bedroom brings a sense of deep calm and serenity. Add pastel pink décor for a softer look.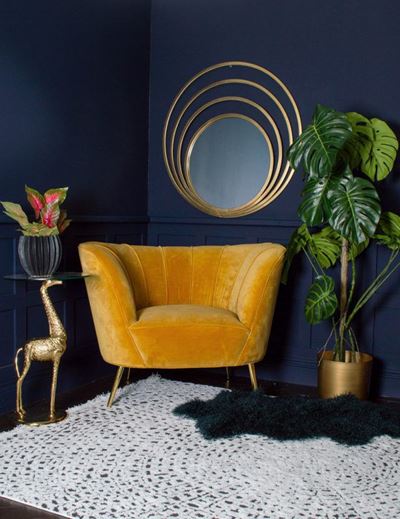 The Interior Editor. Placing gold and mixed metals next to this deep blue creates a Gatsby-like sophistication in any room.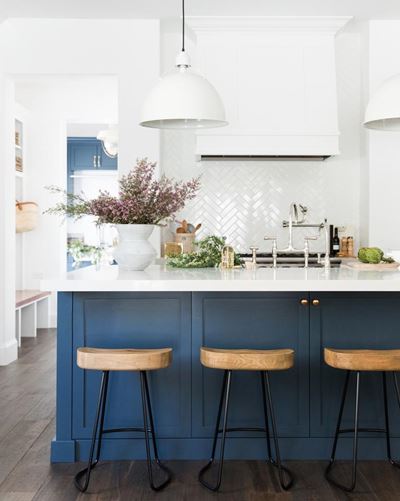 Mcgee and Co. Accent a bright white kitchen with this dark blue color and complement it with natural wood and mixed metal elements.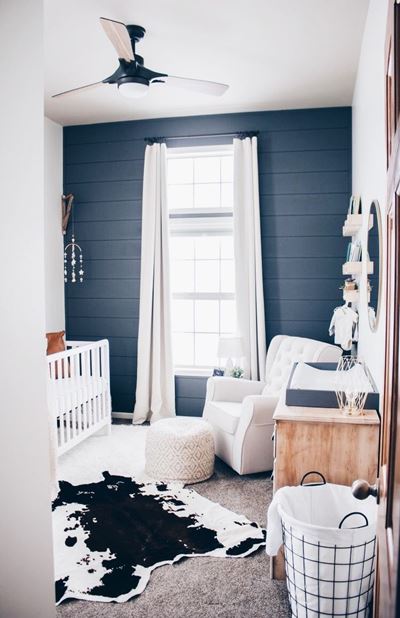 Balkanina. The contrast of the blue shiplap brings a sense of peace to a little one's nursery.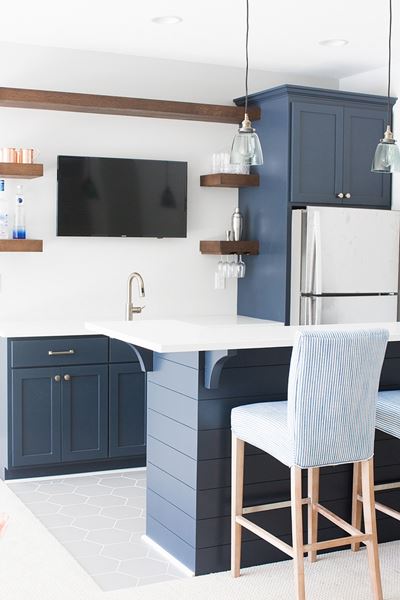 Home Bunch. Add texture, dimension, and color to your kitchen with blue shiplap around your kitchen island.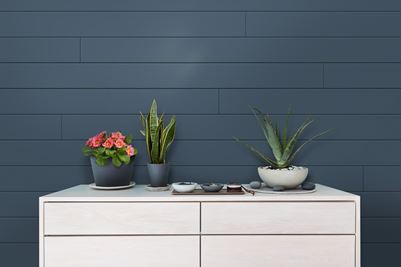 Jazz up any room using Timeless Cavalry Blue shiplap as an accent wall.
Using our Timeless Cavalry Blue shiplap can create this Art Deco style that has been trending in 2019 and will continue to trend into 2020 and beyond. It's easy to install and comes prepainted so there's no paintbrush needed.
Check out our gallery for more inspiration for using Timeless Cavalry Blue shiplap in your home's interior.
Ready to start your project? Find where to buy.