Shiplap: A Truly Versatile Home Decor Trend
Posted 7/22/2019 by Cassie Klitzke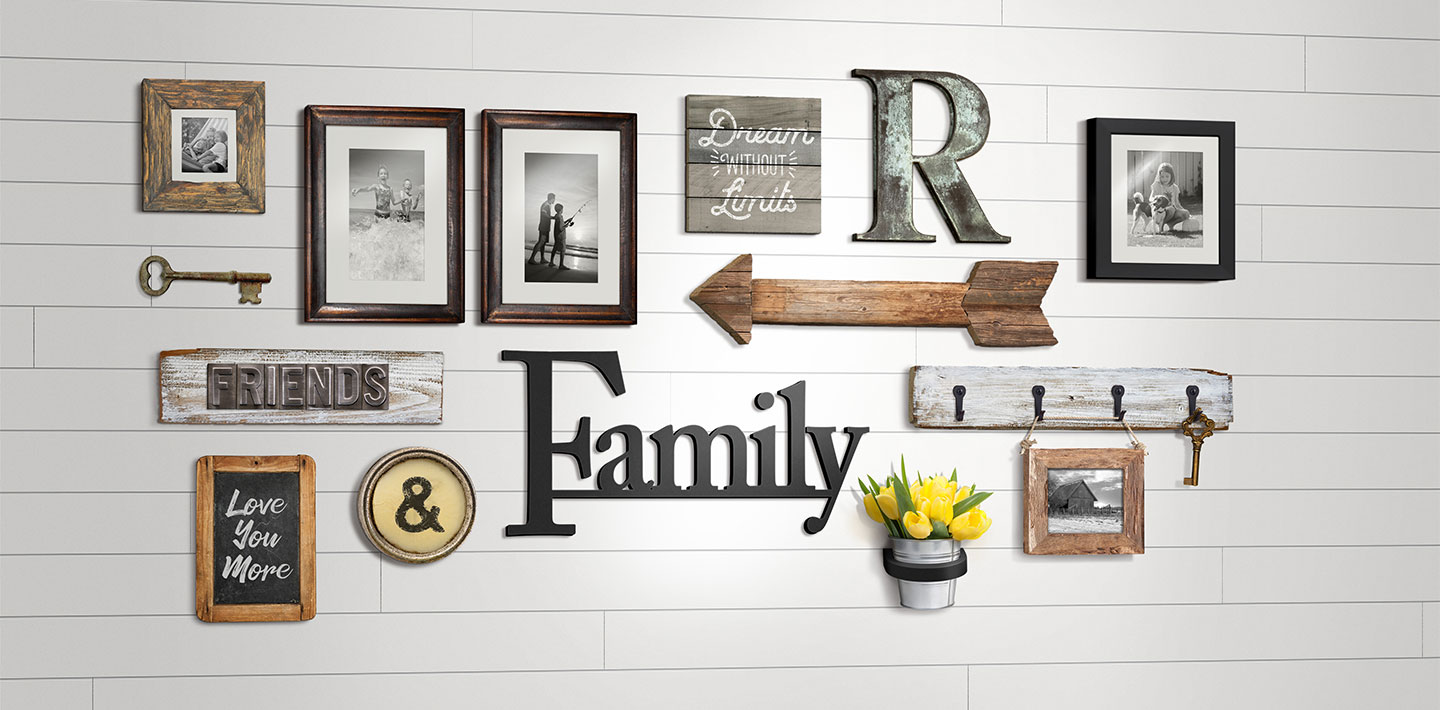 It's no secret that wood wall covering is back and bigger than ever now that it goes by its new trendy name ─ a name you may have heard of thanks to a little show called Fixer Upper and its stars, Chip and Joanna Gaines. We are, of course, talking about the one, the only, shiplap.
You have probably seen some form of shiplap bringing new wooden life to a previously blank wall or interior accent piece in many places. Shiplap has become so popular, it even trends on social media platforms under the hashtag #shiplap. Even with the sudden surge in popularity, shiplap is not new to the world of wood paneling.
For decades, shiplap was considered a popular choice when constructing new homes in a harsh climate due to its excellent weather protection. The shiplap boards consisted of thin pieces of wood with rabbeted joints. These rabbeted edges allowed the boards to keep consistent spacing and create a weather-tight seal. However, shiplap fell out of favor over the years, only to be covered up and taken over by layers of paneling, wallpaper and drywall. But, thanks to the huge success of shows like Fixer Upper and their love of shiplap, the world's love of shiplap has been rekindled. Today, these knotty pine boards are no longer considered relics of your grandparent's dens and are now breathing new life into the formerly dated wall coverings.
Outside of the buzz of shows like Fixer Upper, it is not hard to see why shiplap has once again taken over as a popular home décor trend. Design trends show people preferring to get back to nature with their choice of colors, textures and clean, simple designs. These trends lead to picking more natural home accents that feature more earth tones, wooden textures and metals. Homeowners who want a more natural, rustic look on a limited budget prefer reclaimed pieces of furniture or wood.
For homeowner Katie Lombardi, shiplap was the right choice to get that natural, rustic look. "We decided to use shiplap as an accent wall in our basement living area to give the room a rustic presence. The shiplap complements our décor and really helps make the basement not feel like a basement."
Homeowners are discovering many do-it-yourself options when it comes to sourcing natural-looking shiplap, without the hassle of reclaiming the wood themselves. A shiplap wall project can typically be completed in a weekend and can be less expensive than hiring a painter.

To install shiplap, all you need is a hammer or pneumatic nailer (for fast installation), standard saw (or chop saw), and a dedicated weekend. Ease of installation and relatively low material cost has helped position wood shiplap as one of the top DIY-friendly products on the market.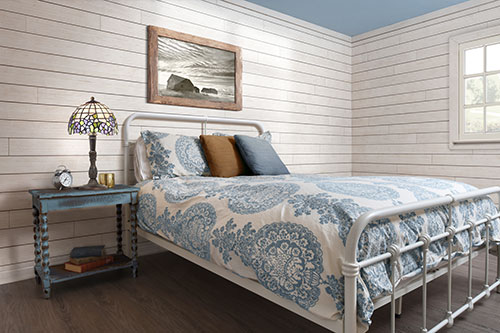 "The shiplap is very attractive and adds warmth to any room," says Katie.
In addition to being DIY friendly, shiplap gives homeowners a broad palette of colors and surface textures to choose from so it can be incorporated into virtually any room. Shiplap can be installed horizontally, vertically or in a variety of other patterns that create clean lines and help lead the eye to desired focal points within a room.
Whether you prefer a more natural wood look, or desire to finish the boards with a clean coat of paint or stain, any option will bring in a natural, warm look and feel to the room. And if you desire something more unique, you can even find shiplap products with a more textured finish, such as rough sawn or charred.
Beyond accent walls, shiplap can be used to cover ceilings, wrap columns and beams, or create other rustic-inspired craft projects. Depending on the species and the need for exterior wood sealant, these boards can sometimes be used outside. There's a shiplap option for just about any application.
With such versatility and a wide array of style options, it's understandable how shiplap manages to fit perfectly in both a casual and modern setting. Although it's not new or cutting edge, one thing is clear: Shiplap has managed to make its way to mainstream home décor with no signs of slowing down.
Ready to start your project? Find where to buy.