Mixed Material Trend Growing Nationwide
Posted 5/6/2022 by Amanda Hall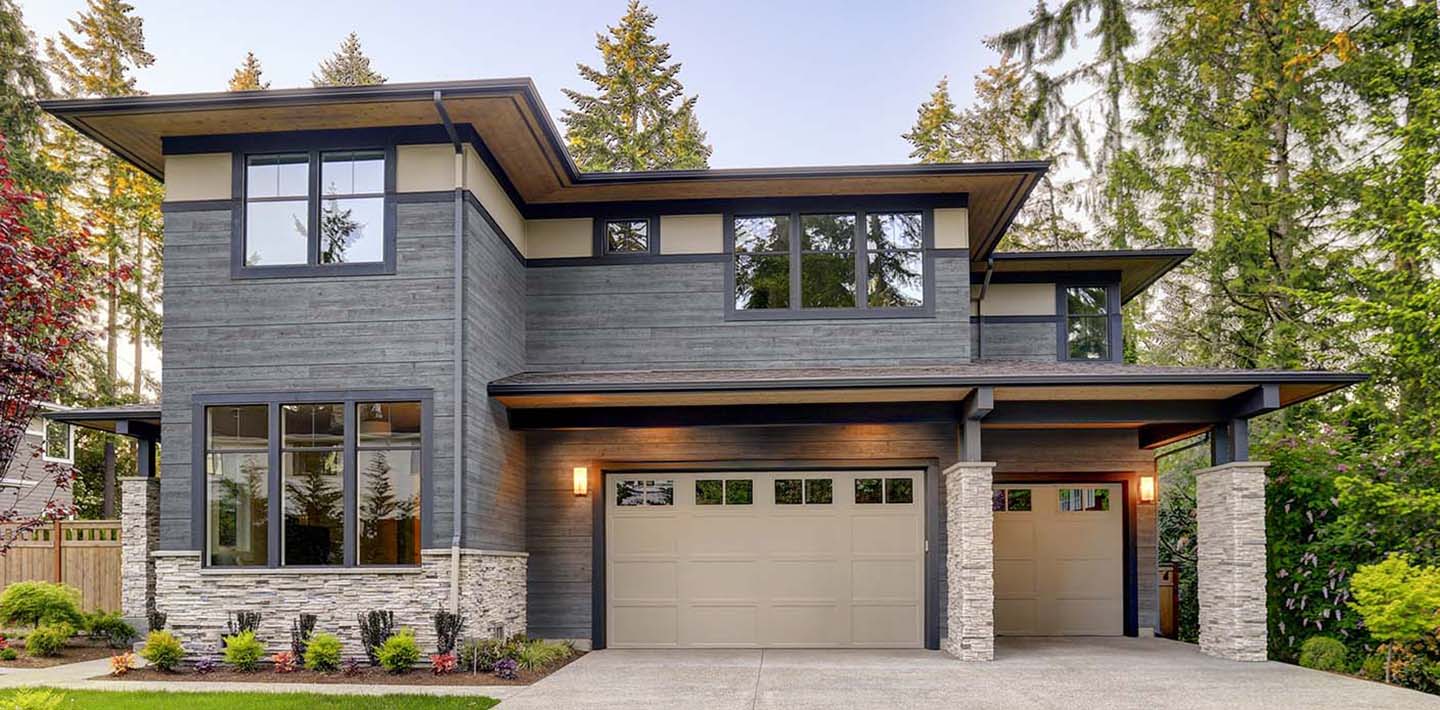 As homeowners are migrating, they are taking their material trends with them. More homes are embracing a mix of materials nationwide.
HOMEOWNERS ARE TAKING THEIR EXTERIOR TRENDS WITH THEM
During the last few years, we've seen a mass exodus of homeowners from states like New York and California to states like Texas and Florida. Although some moves are temporary, more people moved permanently in 2020 and 2021 than in years prior. The moves could be attributed to several factors: the pandemic, increased home prices, labor shortages, and/or the ability to work remotely. Along with this migration of homeowners, we are seeing home trends and preferences move with them.
MIXED MATERIALS TAKING CENTER STAGE
Home trends are spreading now more than ever as homeowners bring their design styles and material choices to new locations. In areas that have typically had more traditional-styled homes, we're seeing a modern influence, creating a "soft transitional" exterior. Designers are using more mixed materials in their exterior designs, resulting in this blend of styles.
According to the New Home Trends Institute, over 68% of homeowners believe mixing materials improves a home's exterior design. Additionally, 40% of designers and architects used more mixed materials in their designs in 2021 than in the year prior. Using a variety of materials is not specific to a design style, but we're seeing a plethora of materials on all types of exteriors, including Spanish, Cape Cod, Mid-Century and Modern Farmhouse.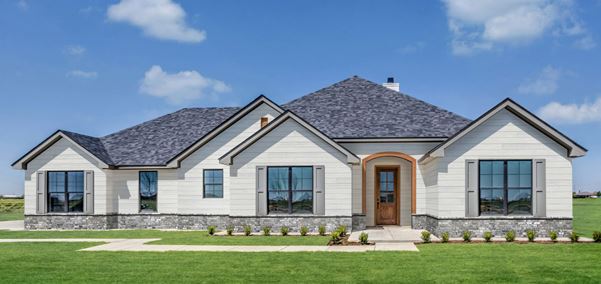 Mixing materials adds visual interest and texture to the home. It's becoming rarer to find a new home cladded in one material. If it is, there is likely a fusion of varying widths and orientations. As far as which materials are used, stone and brick are very popular to mix with fiber cement, metal, or wood siding. Depending on the exterior design style and regional location, the mix of materials will differ.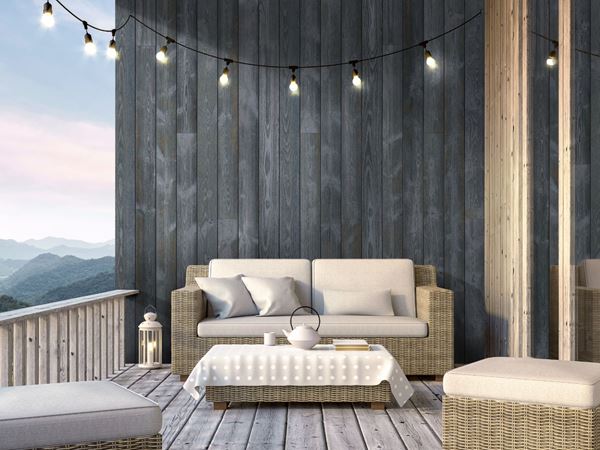 BOOST CURB APPEAL WITH THERMALLY MODIFIED WOOD CLADDING
If you're searching for a beautiful and stable wood cladding to incorporate into your exterior design for a client's home or your own, check out our Thermally Modified Wood Collection.
The innovative thermal modification process stabilizes the wood, making it less vulnerable to shrinking and seasonal expansion and contraction. It performs better than traditional wood siding since it is naturally resistant to rot and is much more lightweight, making it easier to work with. This tongue-and-groove and end-matched cladding comes in a variety of on-trend, prefinished colors or in natural. Using this wood cladding as soffit, siding, on a porch ceiling or as an accent wall will greatly enhance your curb appeal with its two-tone finish and naturally beautiful wood grain.
Looking for more inspiration? Check out our gallery.
READY TO START YOUR PROJECT? FIND where to buy.