What is nickel gap shiplap?
Posted 10/2/2019 by Amanda Hall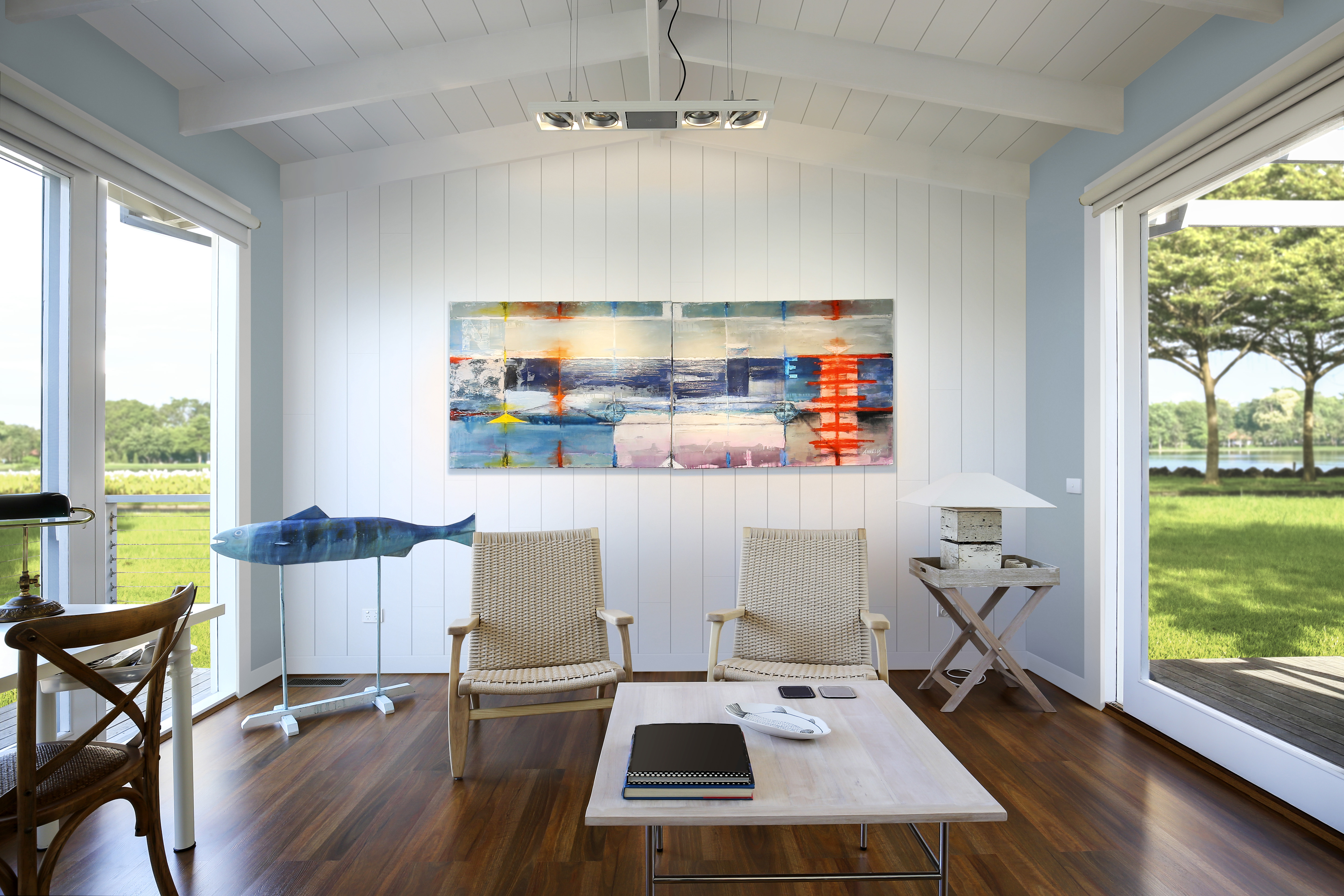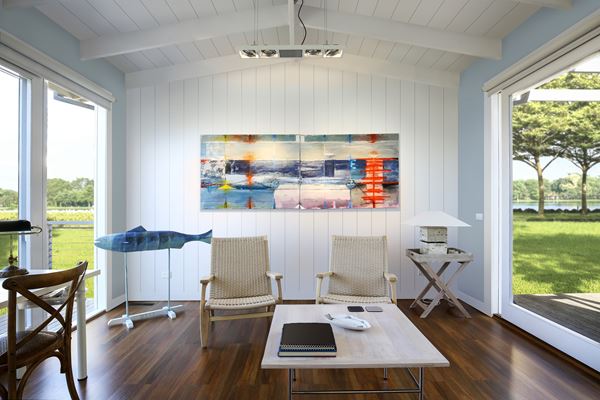 Whether you install it on a wall or a ceiling, horizontally or vertically, Timeless nickel gap shiplap is the easiest way to get uniform one-eight-inch gaps between planks.
So you've heard of shiplap, but what is nickel gap? Nickel gap is the spacing in between shiplap planks, coining its name from the idea that you could slot a nickel into each of the spaces.
Traditional shiplap planks butt right up next to each other without any gaps, but UFP-Edge Timeless nickel gap shiplap features built-in spacing between each board. Plus, each board is straight because it's made from finger-jointed, knot-free radiata pine that resists warping. The results create a sleek and consistent look.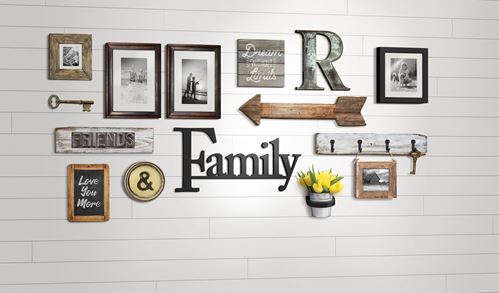 Of course, you can create the same effect by literally placing nickels or one-eighth-inch spacers between shiplap planks. But why hassle with coins when the identical rabbeted edges on each side of Timeless nickel gap boards have a built-in stop that makes it easier to achieve the appealing "nickel gap" look that's so popular these days?
Timeless nickel gap planks overlap just enough to leave a uniform one-eighth-inch gap. Using Timeless nickel gap shiplap is the easiest way to get the sought-after look of consistent spacing in between planks.
Along with its smooth surface, the clean look of Timeless nickel gap comes prepainted in Farmhouse White, Cavalry Blue, Midnight Black, or Granite Gray. They're also available primed white and ready to finish in whatever colors suit your personal style.
Boards in lengths of up to 12 feet are available in four-inch, six-inch and eight-inch widths. White planks six inches wide are the most common, although trends are shifting toward eight-inch planks in darker colors, like the color of the year for 2019. Matching one inch by four inch trim is also available to complement your shiplap.
Timeless nickel gap shiplap is ideal for any number of applications including walls, ceilings, wainscoting and bar wraps and it's incredibly easy to install.
See how versatile this classic look can be…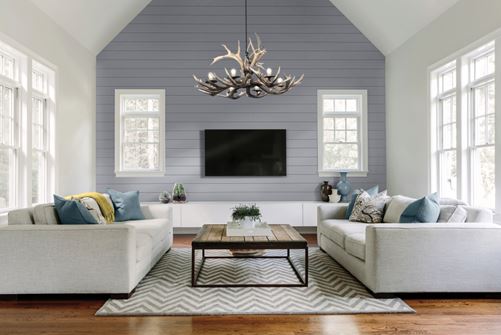 …in the living room.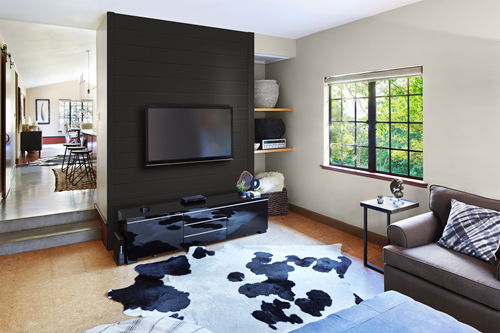 …as an accent wall for your entertainment center.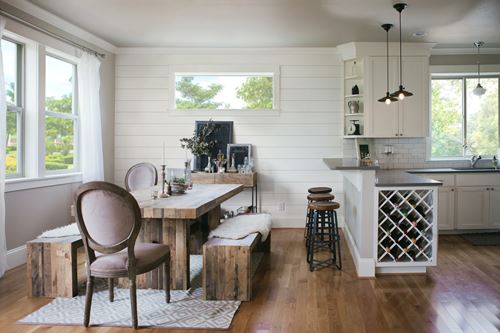 …in the dining room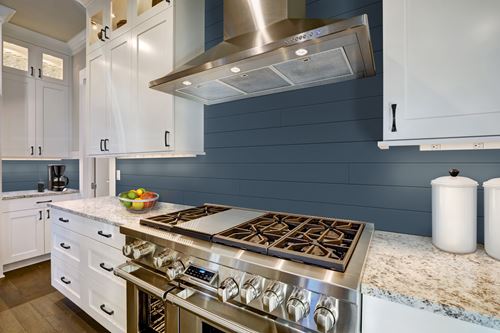 …in the kitchen as a backslash.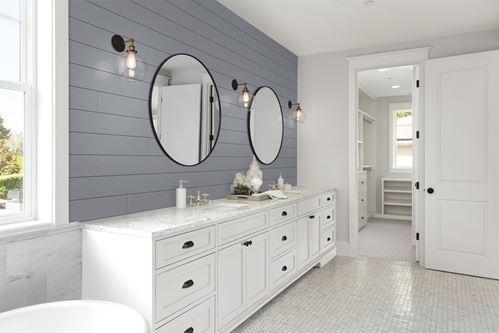 …in the bathroom in Granite Gray.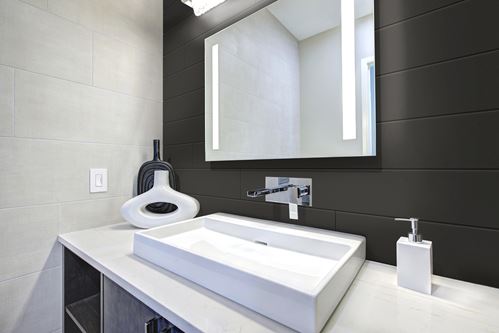 …in the bathroom in Midnight Black.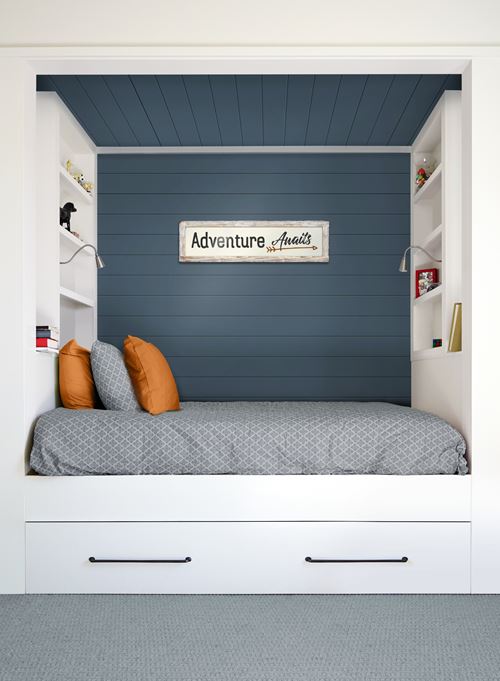 …in a bedroom reading nook in Cavalry Blue.
…on the walls and the ceiling.
Get this popular look today! Timeless nickel gap shiplap is available online and at select retailers nationwide.