Working from home? 4 Ways to Improve your Home Office
Posted 4/13/2020 by Amanda Hall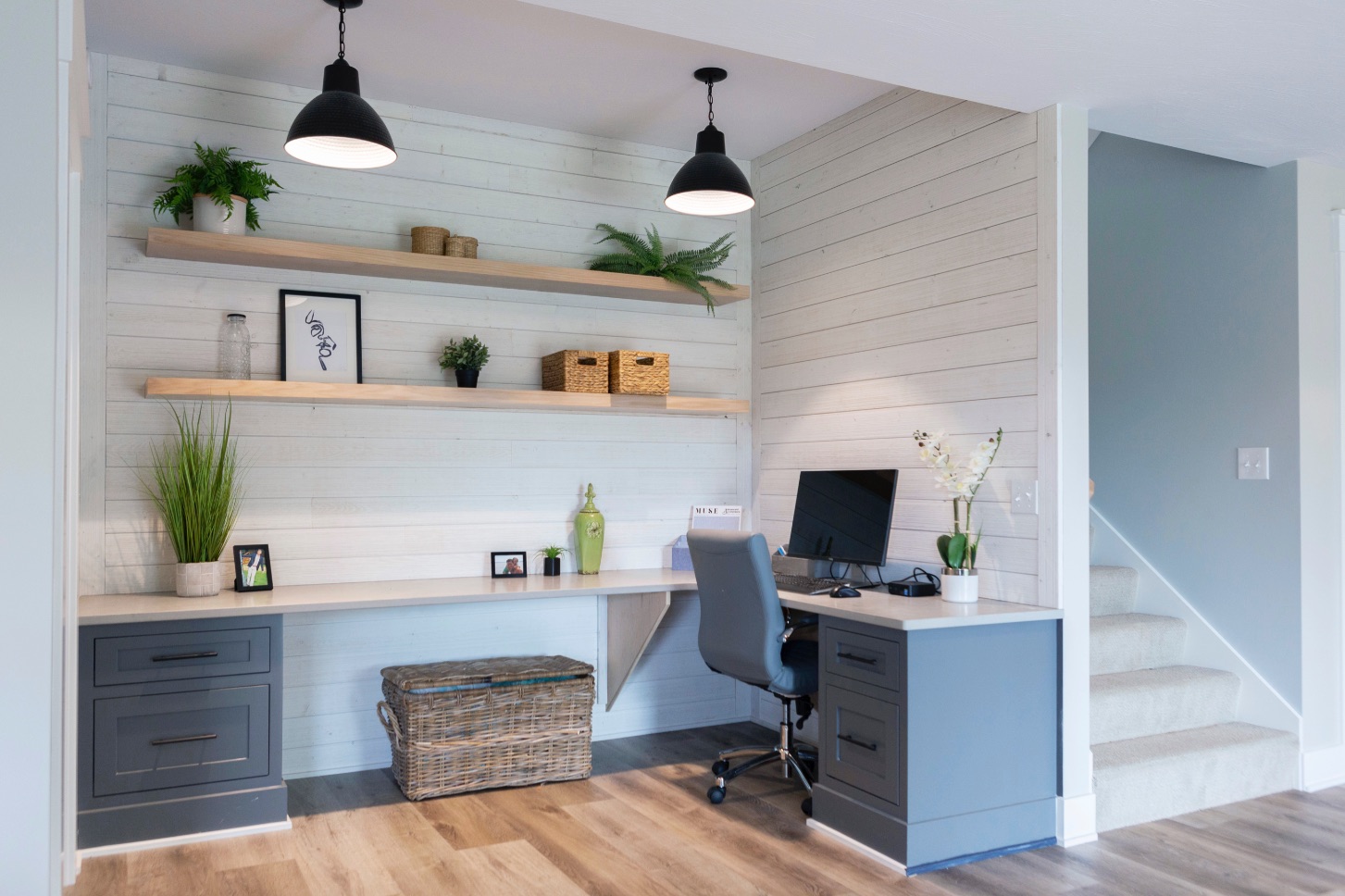 In a post-COVID world, many of us have transitioned out of the office and into workspaces found in our own homes. Whether fully remote or in a hybrid setting, the modern corporate workday has certainly been shaken up in recent years. Having a dedicated workspace that is quiet, without clutter, and free of distractions will set you up for a successful workday.

Perhaps you have a dedicated workspace, but the ambiance is not conducive to your productivity. Now is the time to get organized and update your space to make it somewhere you want to work every day. Even just a few small changes to your home office can make a big impact.
Four ways to improve your home office space:
1. Add some greenery
Bringing in some fresh cut flowers or potted plants add life to a room. Not only do they boost mood and reduce stress levels, they also produce a healthier level of oxygen in the air. Extensive research by NASA even shows that plants can even relieve our air of harmful toxins.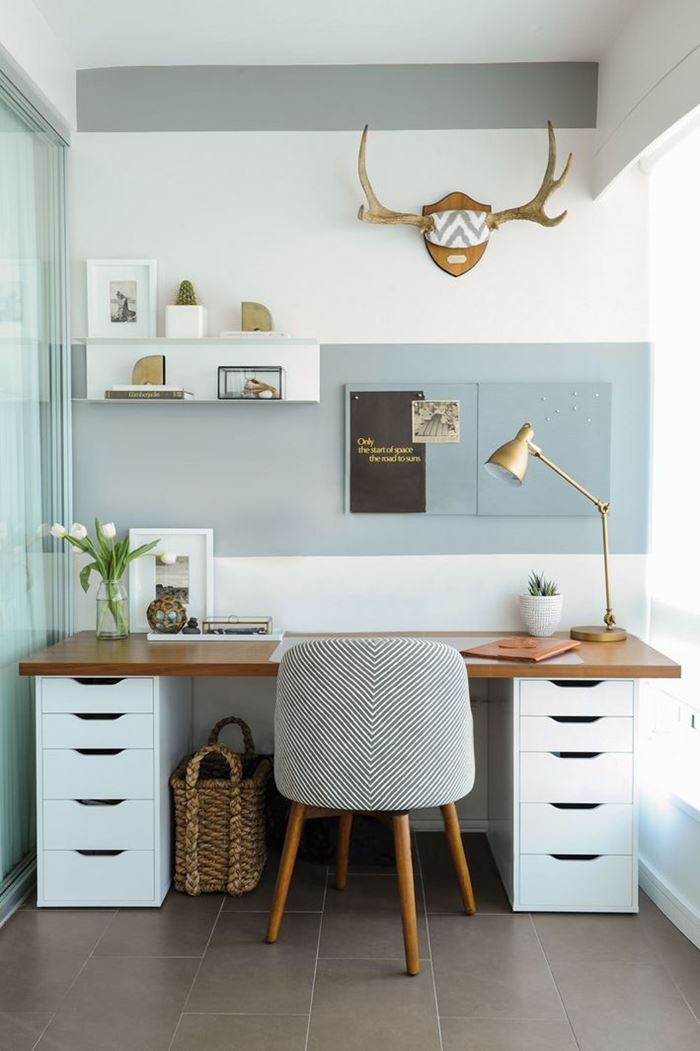 Western Living Magazine. Not only enjoy the look of fresh cut flowers on your desk, but their sweet aroma will add to a healthier work environment.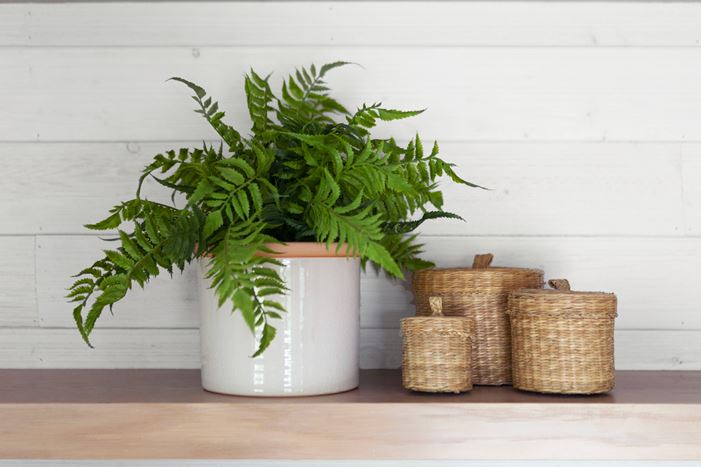 If you don't add real plants, add some fake plants. They will still create a delightful ambiance.
2. Make calm color choices
Studies show that color affects our mood and stress levels. Try working in a neon orange room for a few days and you'll get the idea. A new paint color can make a world of difference in a room and it won't break the bank. Go for earthy, natural tones for the most calm-evoking environment.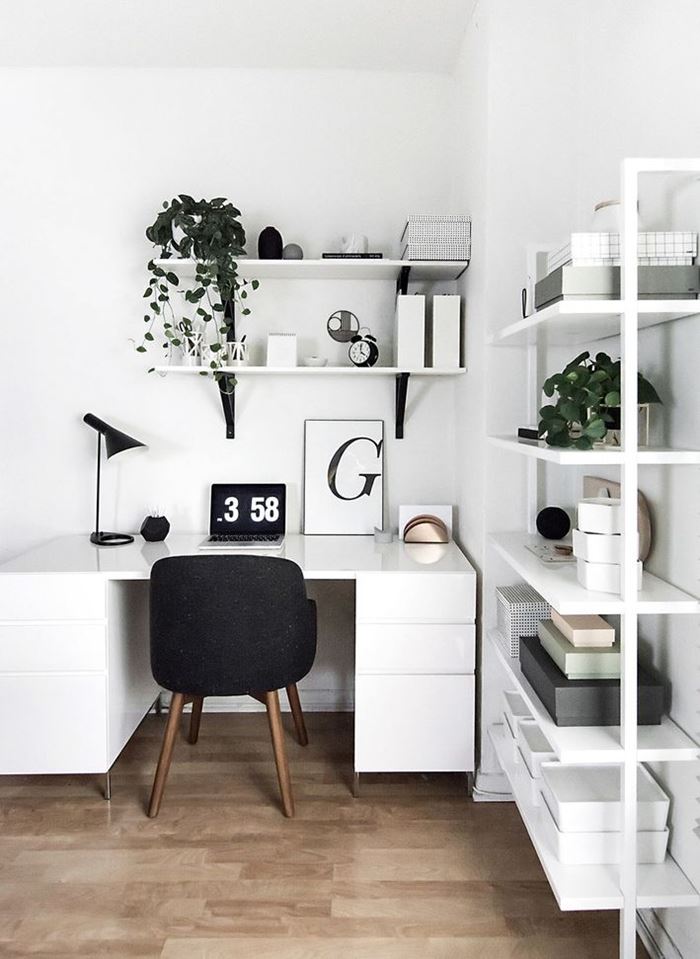 Homey Oh My. Have trouble staying focused? Keep it simple by going all white with black accents.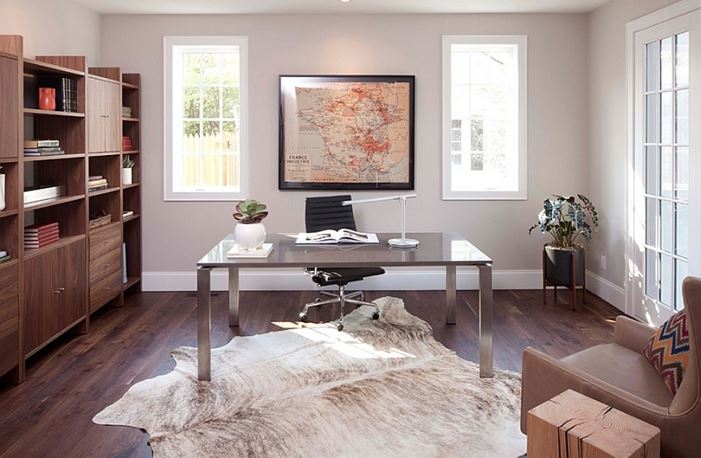 Decoist. You can always add color through decor or furniture, but having a neutral wall color is a good place to start.
3. Adjust lighting
Lighting can affect our mood, behavior, and mental health. Since your day may already consist of looking at screens for a large portion of the day, it's important to minimize the ways in which you are straining your eyes. Remove any artificial lighting and try to get as much natural sunlight as you can.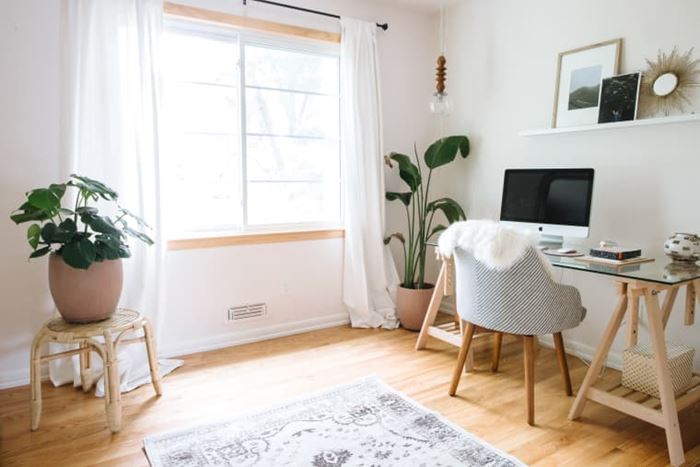 Apartment Therapy. If you can set up your office near a window, natural light is always best.
4. Style with shiplap
Shiplap can be a great way to bring in some texture and character without adding busyness or unnecessary décor. In a home office space, shiplap works great as either an accent wall, ceiling, or half-wall application. Unlike new office furniture, you can restyle a room for $500 or less depending on the square footage of the area you want to cover. Use our coverage calculator to help you determine how many kits of shiplap you may need.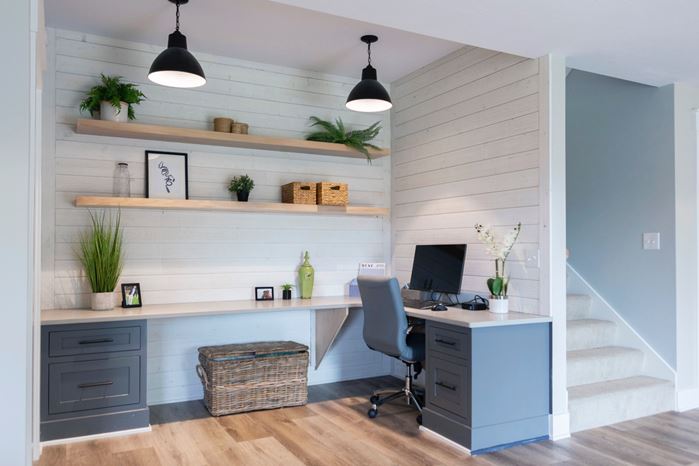 Get this look with our Rustic Collection White shiplap for simplistic texture and style.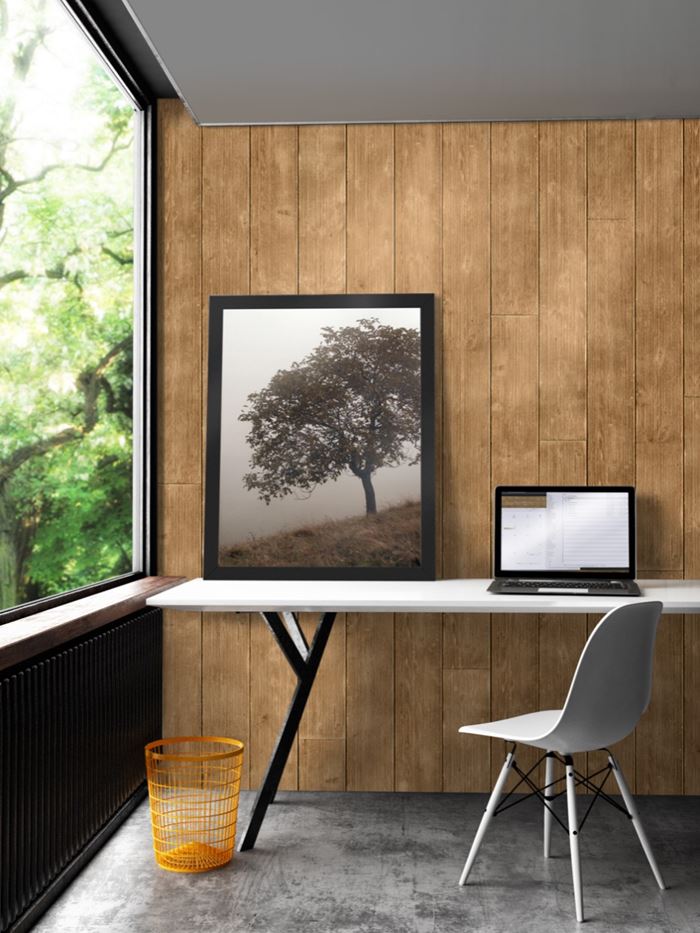 Like a more rustic design? Try out our Rustic Collection Light Brown shiplap.
Make sure to browse all our shiplap styles to find the right look for your home.
Ready to get started on your home project? Find where to buy.