Shiplap Bedroom Makeover with Interior Designer Jennifer Gainer
Posted 2/5/2020 by Amanda Hall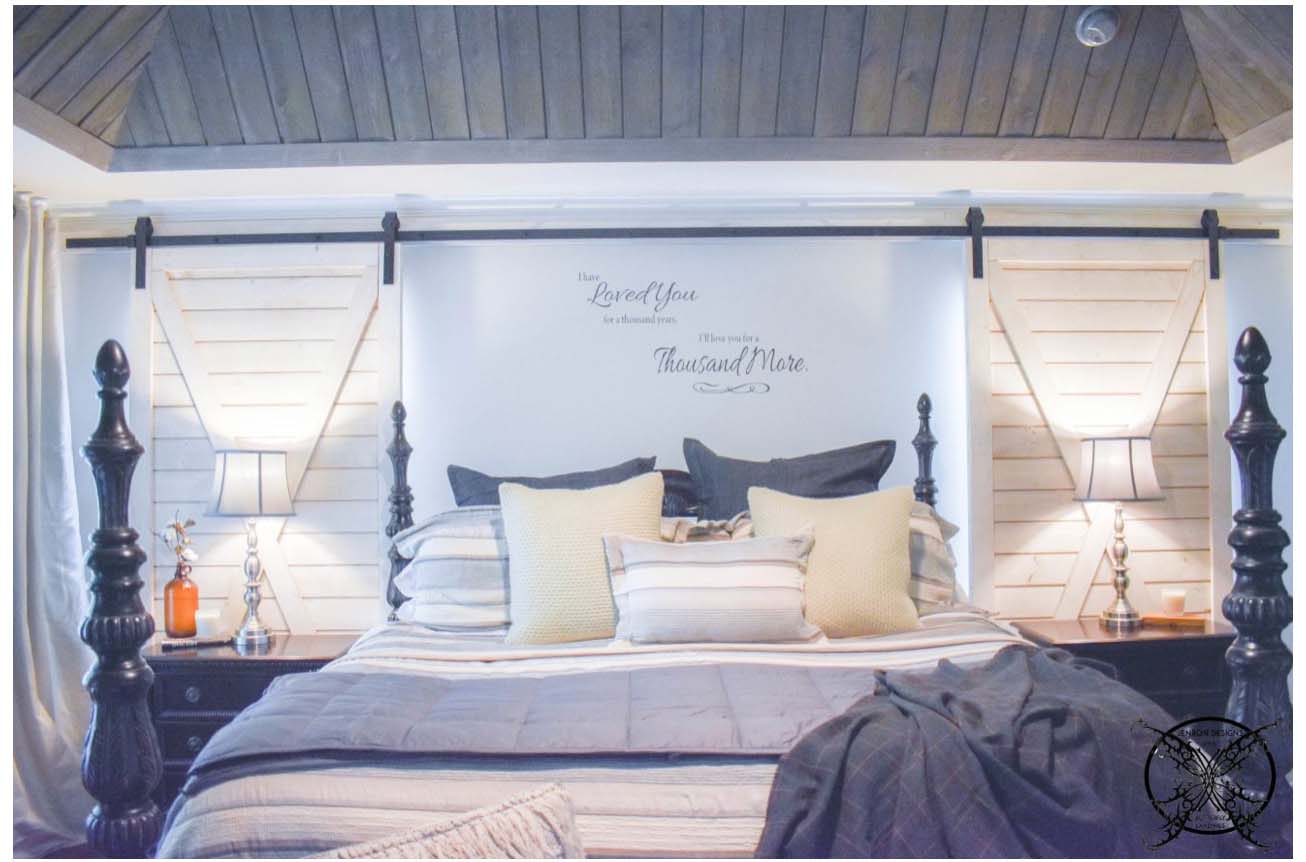 Interior Designer, Jennifer Gainer, gives her bedroom the shiplap "wow factor"
Shiplap has been a popular option for home décor as mastermind designers, like Joanna Gaines from HGTV's Fixer Upper, have showcased it in home designs. We thought we'd collaborate with our own design genius so we partnered with Jennifer Gainer from Jen Ron Designs to revamp her master bedroom using our shiplap. Not only are we impressed with her out-of-the-box thinking, her shiplap cladding project should serve as an inspiration for do-it-yourselfers.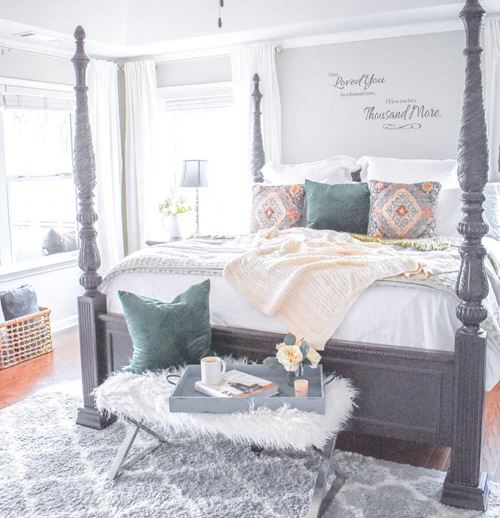 Before shot of Jennifer's bedroom pre-shiplap.
Jennifer was looking for a way to make her own master bedroom more personal, to give it a "wow factor" that would match the rest of her home. During this bedroom transformation, she incorporated different shiplap colors and finishes in the room to get the look she wanted. The shiplap brought in a natural, rustic feel that added more character to the room. We love that Jennifer featured the shiplap's versatility, given that she used it to construct movable barn door window shades and a masterpiece ceiling inlay. Many homeowners don't realize that shiplap can be used in many more ways than as an accent wall.
After photos of the shiplap transformation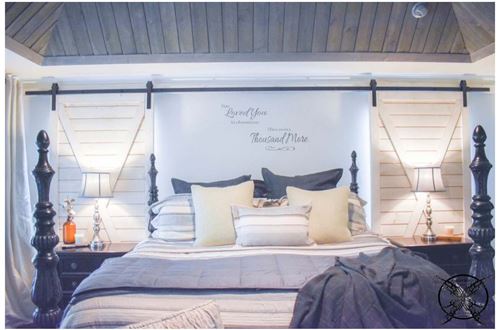 Shiplap isn't just an accent wall product, Jennifer from Jen Ron Designs uses Rustic White shiplap to make these unique sliding barn doors.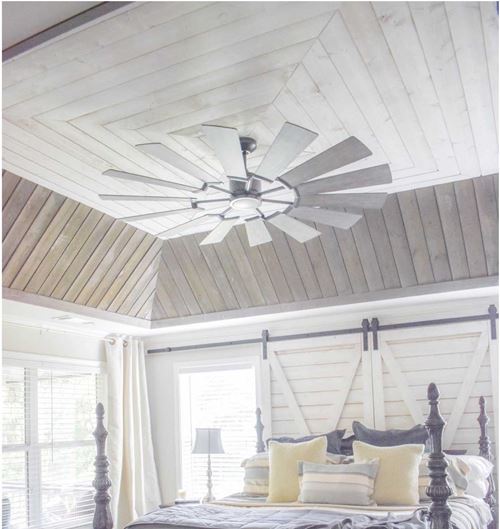 For the ceiling, Jennifer used Rustic Gray shiplap and Charred Smoke White shiplap to create this look.
Check out Jen's process of creating this DIY ceiling
MAKE INTENTIONAL DESIGN CHOICES
Having the Charred Smoke White shiplap on the top of the ceiling really made the coordinating ceiling fan pop as it matched perfectly with the Rustic Gray shiplap. Designers like Jennifer are intentional in making design choices, considering all the elements within a room and the relationship between them.
Love those barn doors? Try making your own with our barn door project plans. We love that she is using the barn doors to serve dual-purpose, blocking out light and sound during the nighttime hours and as a headboard backdrop throughout the day.
Jennifer is one of many interior designers incorporating UFP-Edge shiplap into their projects. We're looking forward to seeing the rise in its popularity in homes across the nation. Check out more unique applications in our inspiration gallery.
We hope you feel inspired to start your next home project. We want to see it. Your project could be featured next!
Ready to start your project? Find where to buy.