Different Types of Wood Wall Treatments
Posted 2/5/2020 by Amanda Hall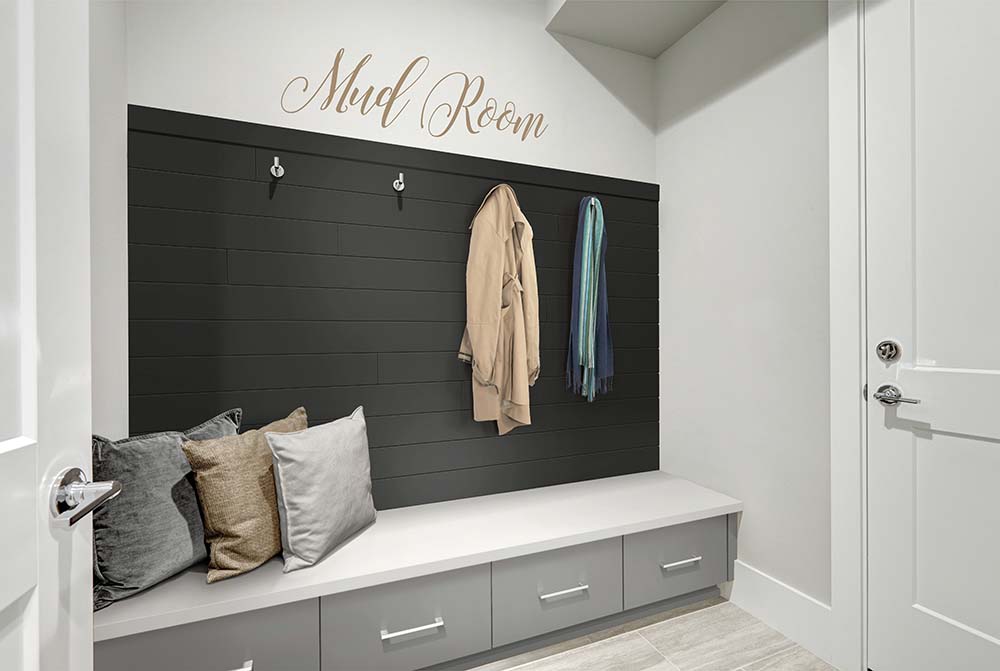 There are many ways to add style to a flat, plain wall by using different types of wood wall treatments. You might've heard of terms like panel molding, bead board, wainscoting, shiplap, board and batten, and chair rail, but what do they mean and how are they all different? We'll explain each wall treatment and where they are most commonly used.
Panel Molding
Panel molding is a wood trim that goes over preexisting walls. It is usually raised and decorative to accentuate flat walls. Panel molding is designed in different profiles and styles and is commonly used on doors, walls, mantels, and cornices.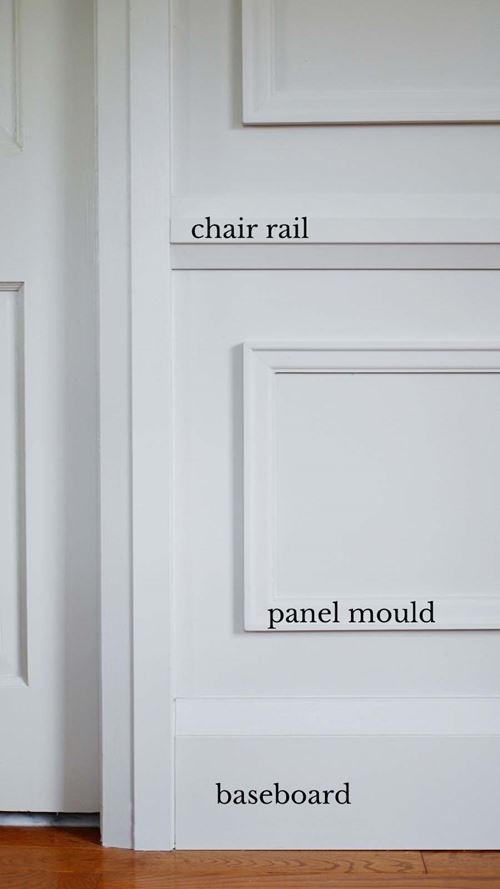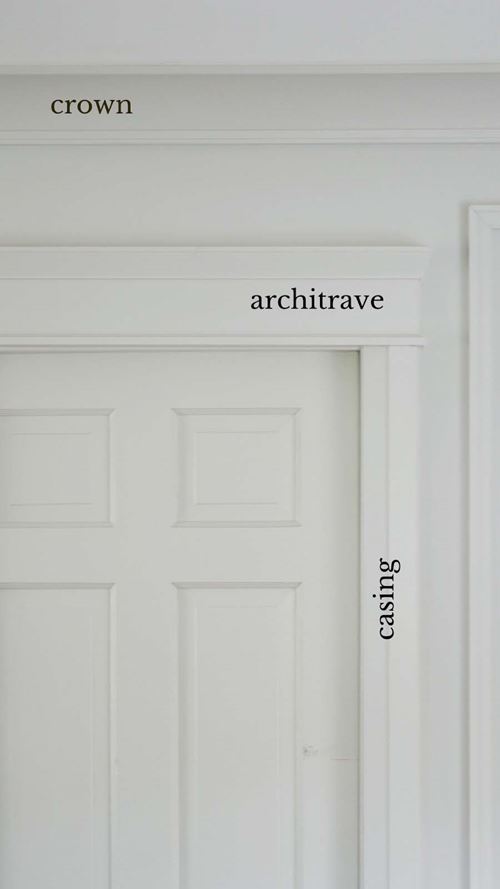 Rambling Renovators
Chair rail
Chair rail is a decorative interior wood wall molding that is attached horizontally around the perimeter of a room. It is typically installed 32" above the floor (with a standard 8 ft ceiling) in order to add more character to the wall.
It is a popular myth that chair railing got its name from the damage caused by the backs of chairs. The truth is that ancient architects of Rome and Greece used chair railing for visual aesthetics, but the term didn't really originate until the time of the Shakers when they would install pegs into their moldings in order to hang chairs while they swept and mopped. Chair rail can be used with or without wainscoting.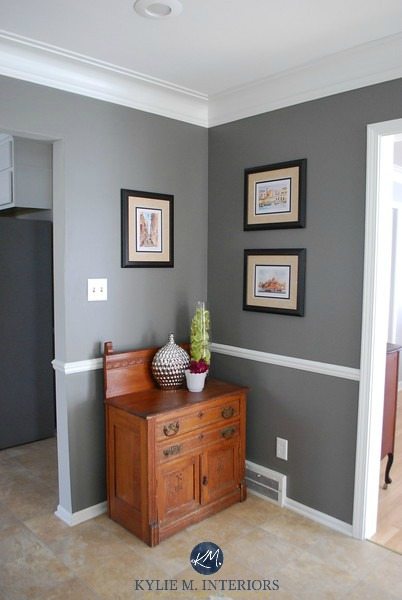 Kylie M. Interiors
Wainscoting
Wainscoting is a type of panel molding that lines a room for decorative purposes, typically the lower portion of a wall. Originally it was created to keep out dampness and cold in the 16th century before modern insulation techniques were invented. This ornamental wood treatment is applied at chair rail height (32" above the floor) or below.
Wainscoting can be purchased in premanufactured lengths or created from scratch, but it consists of three components: baseboard molding, wall panels, and a chair rail or top molding. You might see the wainscoting wall panels made up of shiplap, beadboard, board and batten or a raised or flat paneling.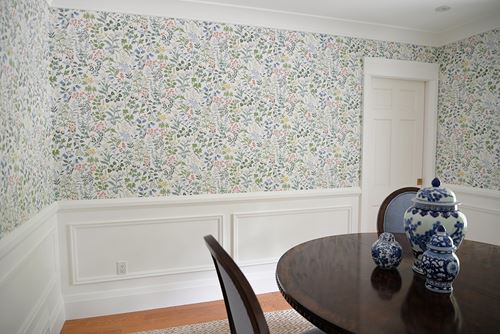 Rambling Renovators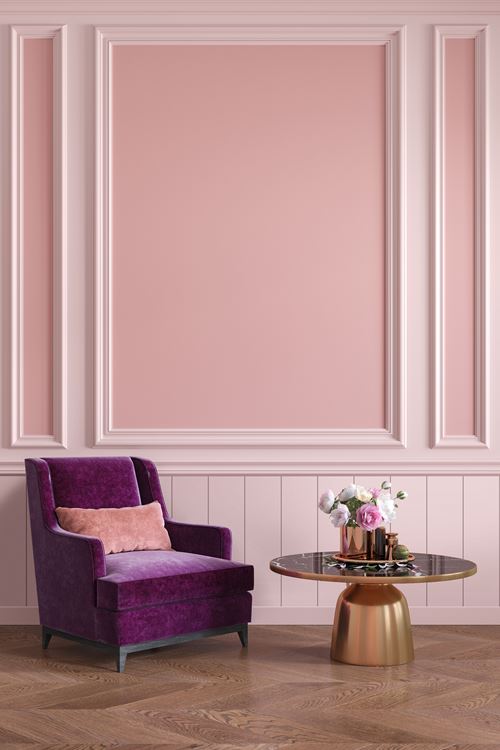 Here we have moulding paired with Timeless Primed White shiplap painted in light pink for a bold, eclectic look.
Shiplap
Shiplap is a wooden board with a groove (a rabbet) cut into the top and bottom, allowing the pieces of shiplap to fit together snugly forming a tight seal with a natural gap the size of a nickel. Shiplap is incredibly versatile in application, ranging from accent walls, ceiling inlays, wainscoting (in between the chair rail and baseboard), kitchen islands, shelving backdrops, and more. We offer shiplap in a variety of styles because we know every home has a different personality. See what shiplap style would best fit your home.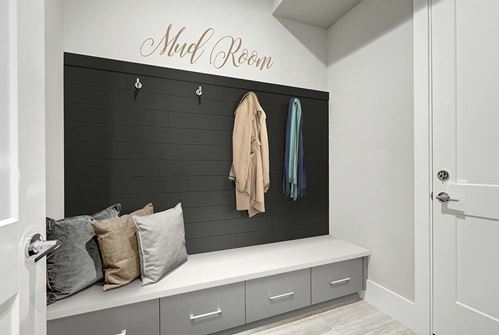 This mudroom area was created with Timeless Midnight Black shiplap.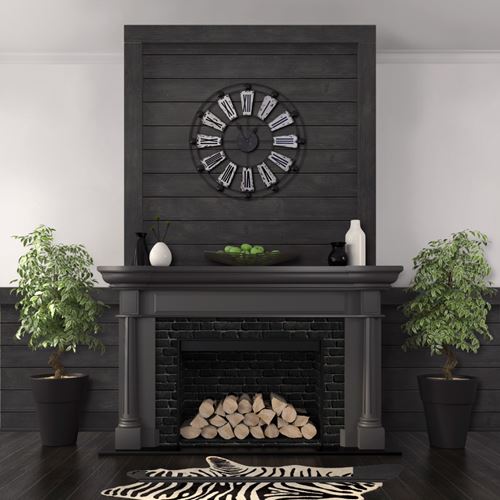 This fireplace and wainscoting features Rustic Charcoal shiplap.
This accent wall showcases Native Woods shiplap.
Board and Batten
Board and Batten is a type of wainscoting that has alternating wide boards and narrow wooden strips called "battens." Board and batten may be installed vertically or horizontally on interiors or exteriors. It offers a really nice modern look and adds value to a plain wall.
You can create a variety of board and batten looks depending on the width of the batten boards and the spacing between them. It can be added to the entire wall or just part of it. See examples of board and batten looks below.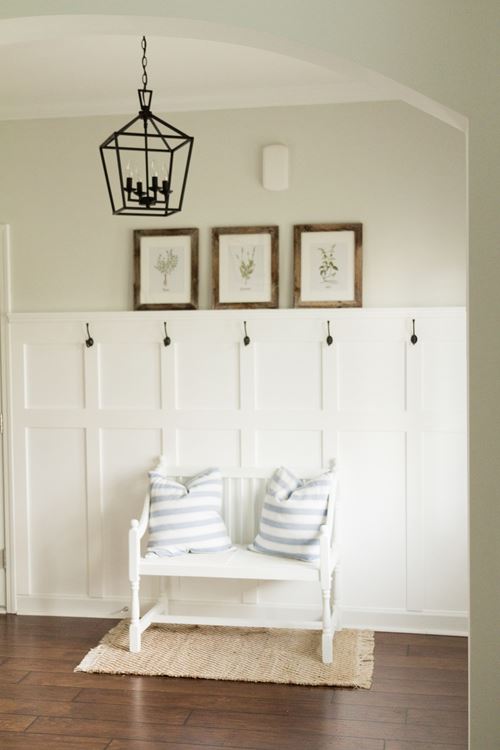 Jordan and Jean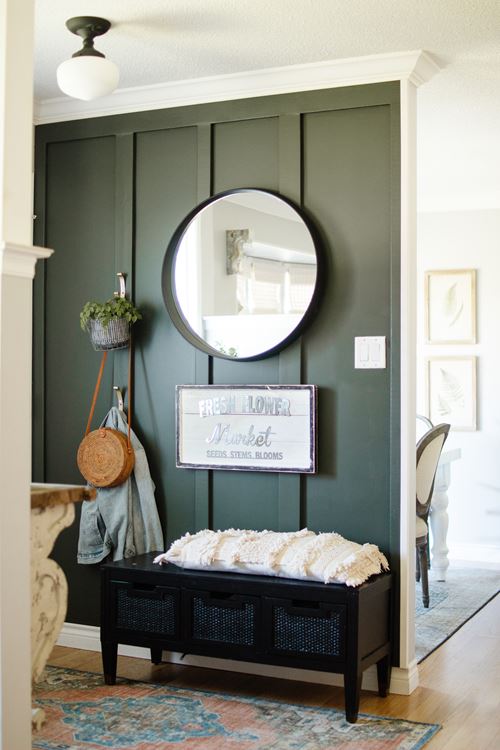 White Picket Farmhouse
Beadboard
Beadboard consists of narrow planks in rows lined up against each other. In between the wood planks there is a ridge or indentation called a "bead." Beadboard is commonly used as wainscoting, installed vertically with a baseboard and is capped by a molding. Beadboard can also be found as a ceiling application.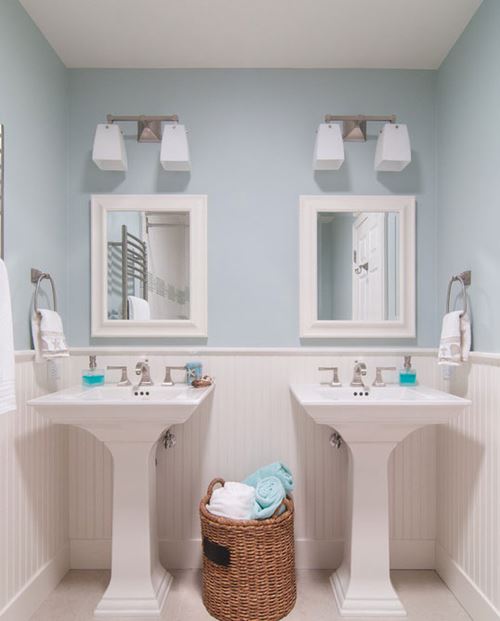 The Destiny Formula
Mix and Match Wall Treatments For Added Value
Whether you are building a home or looking to remodel, it's helpful to know the difference between each of the different wood wall applications and how you can use them in your home. Mix and match different wall treatments for added value and visual interest. Interested in using shiplap as a wall treatment in your interior? Check out 15 Ways To Use Shiplap In Your Home for inspiration.
Ready to start your project? Find where to buy.