Summer of social distancing: How to extend your living space outdoors
Posted 6/24/2020 by Amanda Hall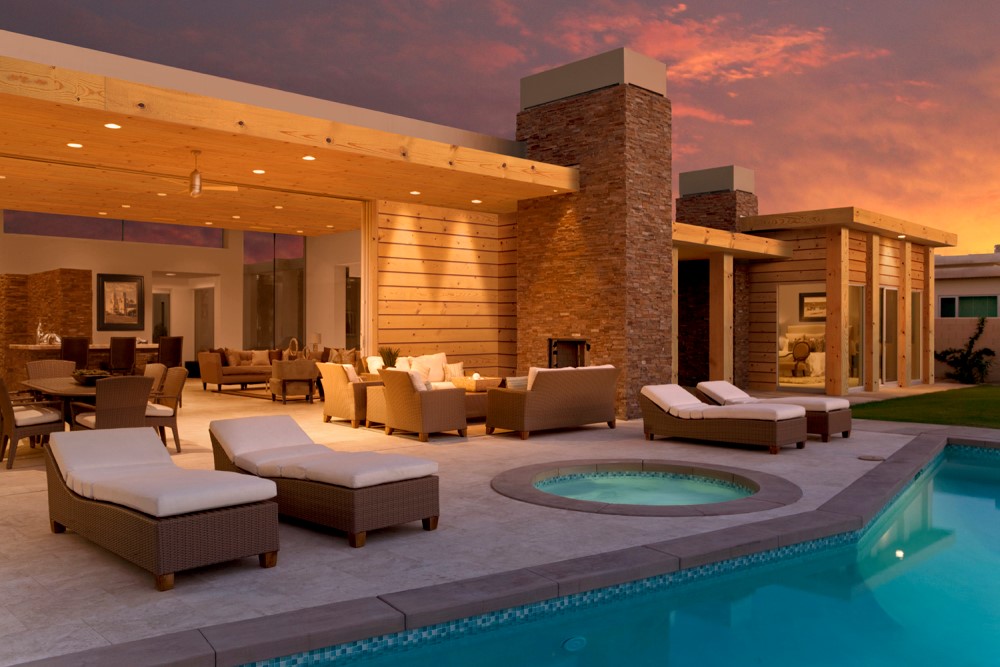 Summer of social distancing: How to extend your living space outdoors
Even as stay-at-home orders ease and more businesses reopen across the country, many Americans figure to spend more time at home this summer than normal. That's a big reason for a recent surge of interest in outdoor amenities such as patio seating and deck lighting.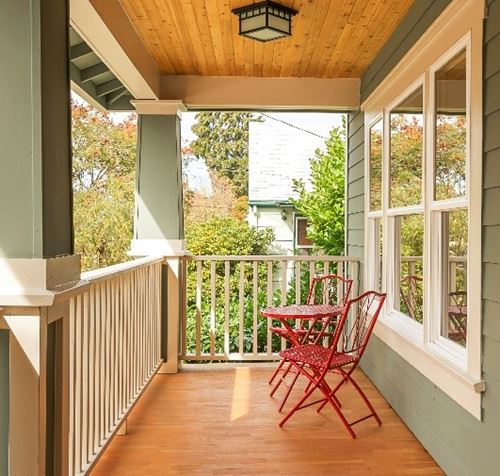 A front porch is a great place to enjoy a relaxing summer night by safely chatting with neighbors while sipping a favorite beverage. This front porch feels like a natural extension of the home with a ceiling made of our pattern stock shiplap boards.

Since the March 2020, Google searches for "outdoor living" have tripled. Specific amenities such as outdoor furniture and fire pits have seen even bigger spikes. While there's a cyclical bump in those search terms every spring, this year's jump is off the charts!
Retailers also are reporting increased demand for outdoor items ranging from cushions and rugs to umbrellas and storage bins to hot tubs, pool floats and trampolines. It seems that if people are going to be social distancing and spending more time at home this summer, they're making the most of it by making their outdoor spaces more livable than ever.
"A lot of people love using our shiplap because it's so easy to add a unique style to a home's interior, but we're also seeing additional interest in our shiplap products that are perfect for covered porch spaces, too," said Chris Fox, UFP-Edge category marketing manager.
"Our line of pattern, fascia and trim boards carry that same bold look to a home's exterior and really breathe fresh life into porches and other outdoor living spaces."
Take a look at these magazine-worthy examples of how people are turning turning patios and porches into gorgeous outdoor living rooms. Need more inspiration? Consider what you can do to make these outdoor spaces even better places to spend time this summer:
The front porch
Historically, the front porch was a distinctive feature of residential architecture in America. Before the days of air conditioning, families would gather outside in the shade of a porch and enjoy the breeze on hot summer days. Naturally, the front porch became a focal point of neighbor interaction as people passed by and struck up conversations.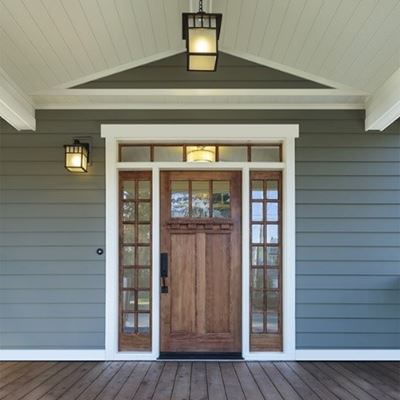 Updating a front porch immediately improves a home's curb appeal. Dress your home to impress by installing our pattern and trim that really makes your front door pop.
With the advent of air conditioning and television, the front porch fell out of favor as families stayed indoors for relaxation. Still, many older homes have front porches yet today and in new homes there has been a revival of front porches complete with rocking chairs, ceiling fans and porch swings. In the current context of social distancing, the front porch again is the place to connect with neighbors.
While volatility reigns in the stock market these days, real estate remains stable and strong – making now a great time to spruce up your home's curb appeal. New front porch seating, plants and lighting or even a DIY shiplap ceiling creates a great look that also makes your home's most prominent outdoor space more pleasing.
The back porch
Believe it or not, another reason the front porch was so popular at the start of the 1900's is that nobody wanted to spend time in their backyards. That's where the stinky outhouse was! As indoor plumbing became common in the 20th century, people were more likely to spend time out back.
But with the ugly ceilings and tired indoor-outdoor carpet, many back porches today don't really tie into the design theme of the rest of the house. Just like the front porch, there's no reason a back porch can't feel like a natural extension of your home. Relatively simple DIY upgrades such as weather-resistant hard flooring, a ceiling fan or a shiplap ceiling coated with an exterior paint or sealant can turn a back porch into a beautiful outdoor living room where you love to spend time in the summer.
The backyard
We've all seen pictures of incredible backyards with immaculate landscaping, expansive decks and beautiful swimming pools. We might not all have the resources or real estate to create the backyard of our dreams, but you can do little things to turn whatever space you have into your own personal oasis during this ongoing season of social distancing.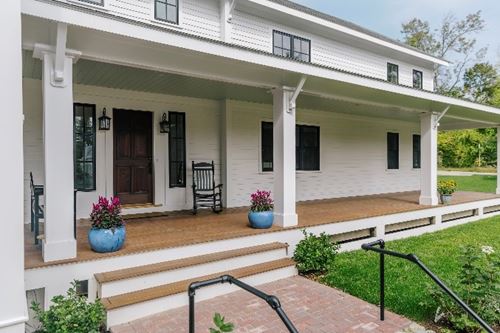 With our siding, each exterior cladding piece is meticulously crafted for both functionality and beauty to make your home the envy of the block.
Installing outdoor lighting can make your backyard more pleasant later in the evening on hot summer nights. New decking can create an
outdoor sitting area complete with outdoor furniture, a fire pit or even an outdoor kitchen and bar. If you already have a deck or patio, an easy DIY project like this Charred Wood console table could complement your space and add a nice touch to your social distancing sanctuary. Even adding a cute little sign like this one can make your outdoor space feel more homey.
The siding - The exterior covering of your house isn't technically a living space. But there's no question that putting new siding on your home gives the surrounding outdoor areas a clean, fresh look. Our siding features the natural charm and beauty of real wood siding with several profiles, finishes and wood species options to choose from.
For example, with our log-to-log siding you can get the authentic feel of a log home without the need for special frame construction. Or use Thick Butt Rabbeted Bevel Siding to give your home and the surrounding space the warm, rustic look of a cabin.
Another way to give your home an exterior facelift is by installing low-maintenance primed trim and fascia. Stunning accents around doors and windows and along the rooflines will make your surrounding property that much more beautiful as you spend more time at home this summer.
Ready to start your project? Find where to buy.