Horizontal or Vertical Shiplap?
Posted 9/9/2020 by Amanda Hall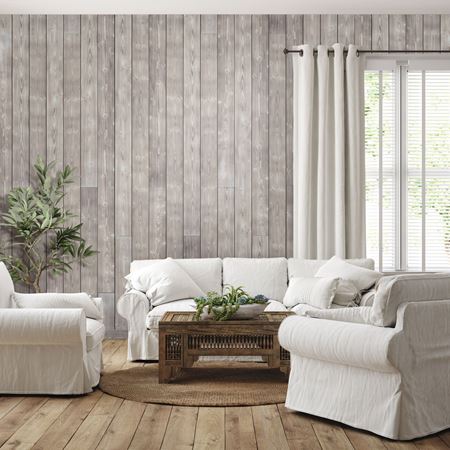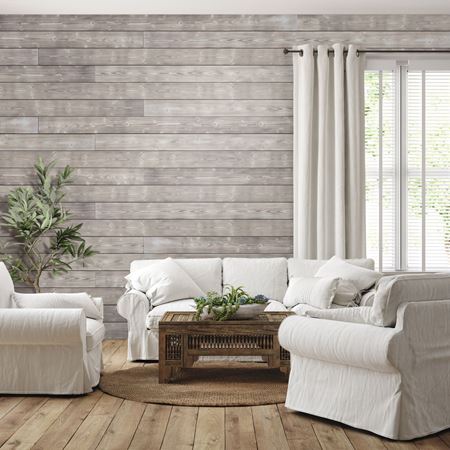 Shiplap orientation will change the overall look of your room. See the difference between our Charred Wood Smoke shiplap applications.
Shiplap Orientation
Depending on the look you are striving to achieve, you may want to consider shiplap orientation. Shiplap is commonly installed horizontally, but it can also be installed vertically or in a unique pattern. When weighing the pros and cons, you'll want to consider the size of the space, ceiling height, and your interior design style.
Horizontal shiplap
• Makes the room appear wider
• Popular in Modern Farmhouse, Cape Cod, and Coastal styled homes
• Common on staircases, accent walls, and kitchen backsplashes
Horizontal shiplap is the most common application in homes. It is also the easiest to install since you do not need furring strips like you might in a vertical application. The nickel gaps between your shiplap boards will create strong horizontal lines that give the illusion that your room is wider than it actually is. The width of your shiplap will also play a role in your aesthetic.
Horizontal shiplap can also add to the style of your interior. Rustic shiplap in a horizontal application will resemble barnwood walls, which can complement a Rustic or Farmhouse design style. Our Timeless shiplap in a horizontal application will give a clean, beachy look and enhance a Coastal or Cape Cod interior. Shiplap looks great as a horizontal application on staircases because the shiplap lines become extensions of the stairs.
It also balances the vertical direction of moving up or down stairs. Horizontal shiplap as a backsplash acts as counterweight to cupboards that often hold some vertical visual weight. When your decorating a room with horizontal shiplap, think about ways to add vertical interest for the perfect balance of lines.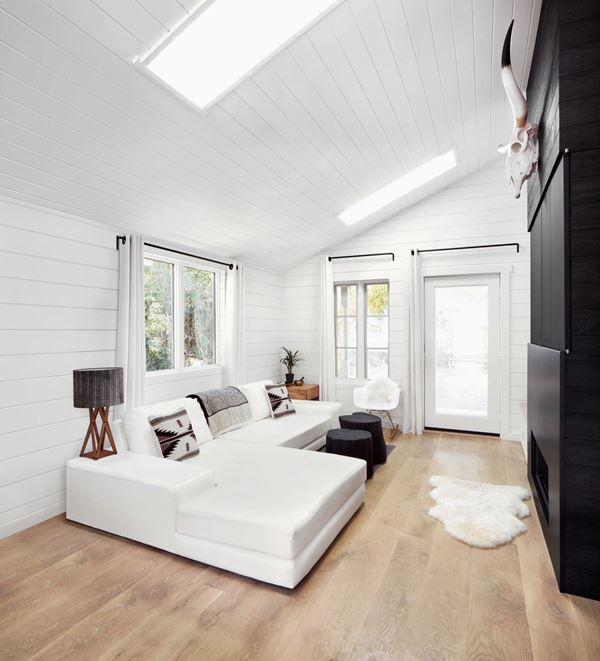 This Coastal home features our Timeless Farmhouse White shiplap.
Vertical shiplap
• Makes walls appear taller
• Popular in a Mid Century, Modern, or Contemporary homes
• Common on kitchen islands, as wainscoting, and accent walls
Vertical shiplap has a modern contemporary feel to it, being a more uncommon application. If you are decorating in a vintage or mid-century look, the vertical shiplap will add some retro vibes as it nods to its predecessor, '70s wall paneling.
If you live in a home with lower ceilings, vertical shiplap will work to your advantage as the gap lines will help elongate your walls and give the illusion of taller walls and higher ceilings. Vertical shiplap is a nice addition as wainscoting, in a mudroom area, or on a kitchen island. It can counterbalance the horizontal lines of a table, shelves, or countertops in those areas.

If you are looking to install shiplap vertically on an accent wall, you will want to install furring strips horizontally to ensure a secure fit. For install videos and instructions, check out the product pages.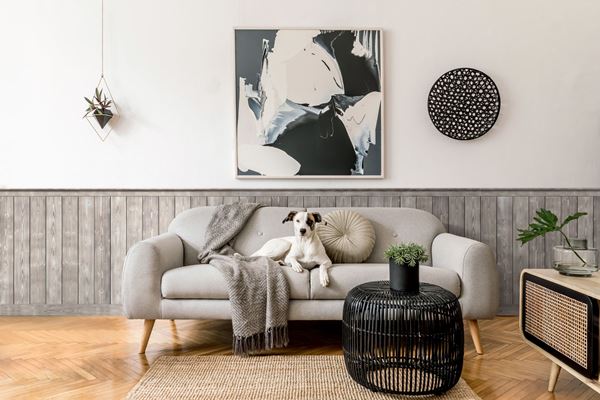 Charred Wood Smoke White shiplap featured as wainscoting.
Shiplap Patterns
If you are looking for a fun project, a shiplap pattern is great way to add a unique look. It can often act as a room's focal point. A pattern will bring a lot of movement to a room, and you won't need much décor. The accent wall becomes the décor piece.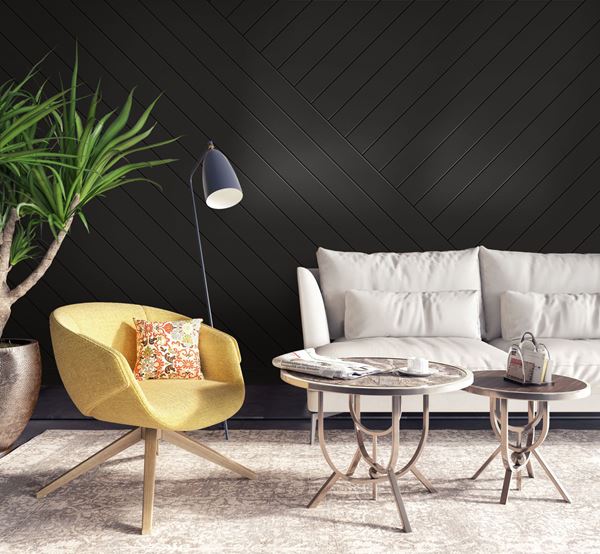 This modern shiplap design is created with our Timeless Midnight Black shiplap.
READY TO GET STARTED ON YOUR HOME PROJECT? FIND WHERE TO BUY.