Introducing Native Woods: Highlighting Nature's Woodgrain
Posted 1/22/2022 by Amanda Hall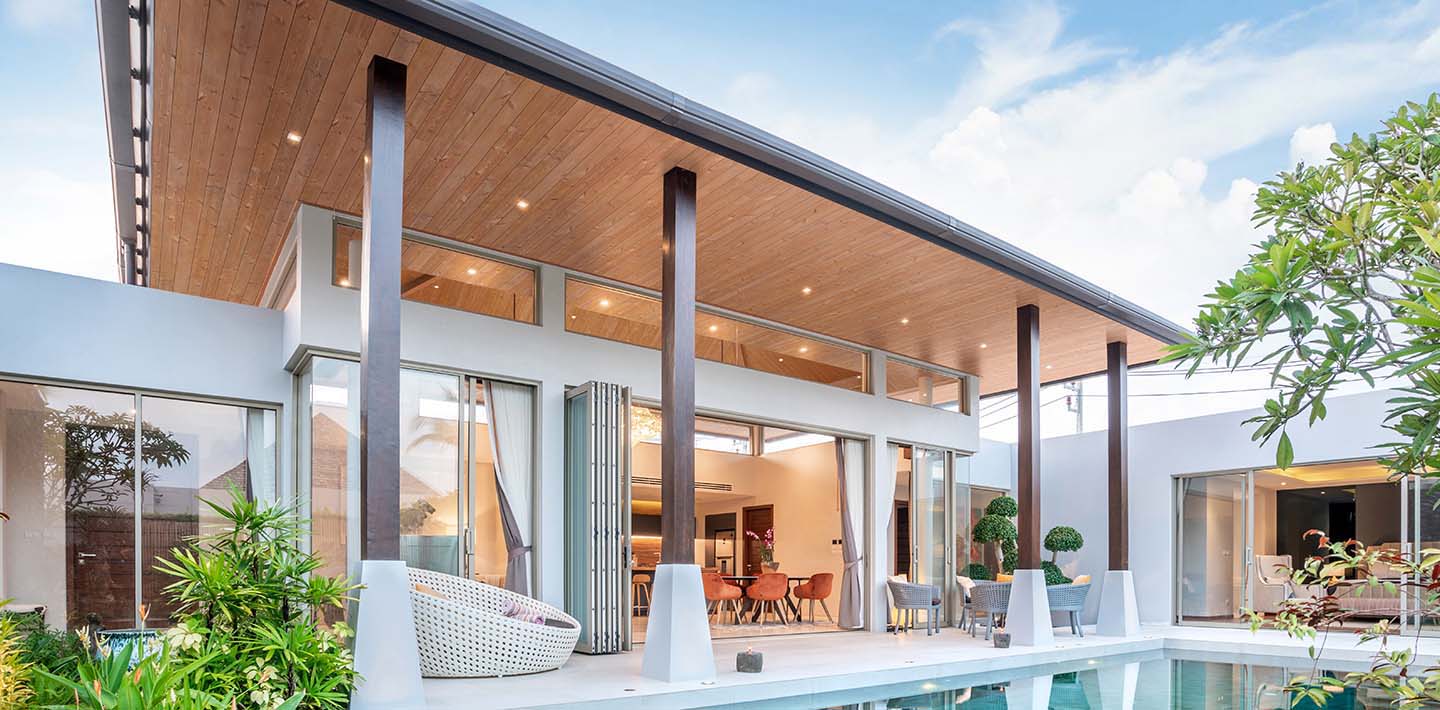 Nature on Display

Native Woods is the newest addition to our line of shiplap, bringing nature's beauty to the home. Native Woods shiplap was birthed out of the demand for more natural elements in home designs – less synthetic-looking materials and more nods to nature through stone, brick, wood and greenery.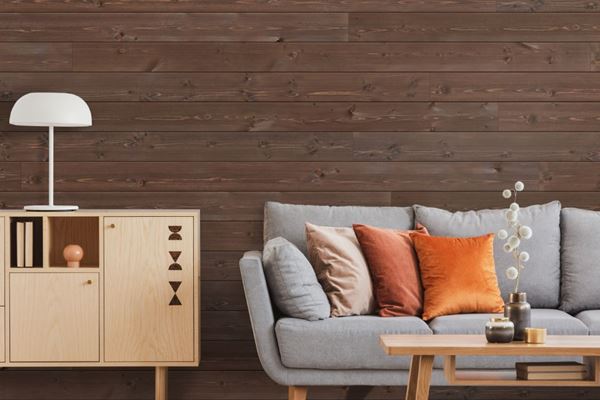 This living room accent wall features Native Wood Whiskey Barrel shiplap.

The charm of Native Woods shiplap is in the native knots and grain of the wood. Each board features a unique woodgrain pattern beneath a smooth surface, putting its natural beginnings on display with no two boards having the exact grain pattern. Boards come natural or in a variety of prepainted colors, crafting a custom look in less time than painting or staining at the job site.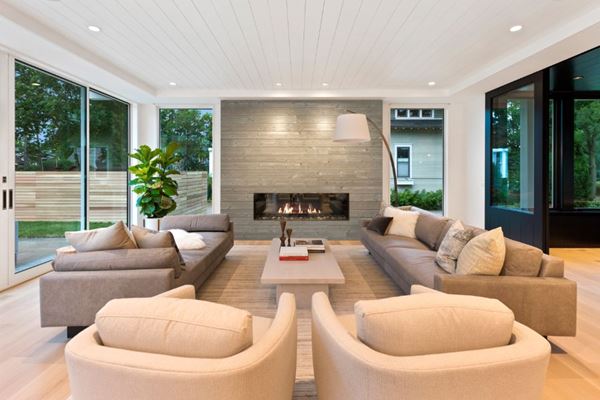 Add texture and color to a living room with Native Woods Riverwash shiplap on a fireplace surround.
Indoor/Outdoor Shiplap
This tongue-and-groove wood cladding makes a stunning impression on walls, ceilings and select covered exterior applications like soffits and porches. Because of its specified finish, Native Woods shiplap can be used outdoors, unlike our other lines of shiplap that are not recommended for outdoor use. Native Woods is not intended to be exposed to the elements as cladding but can be used to upscale a covered porch ceiling or soffit.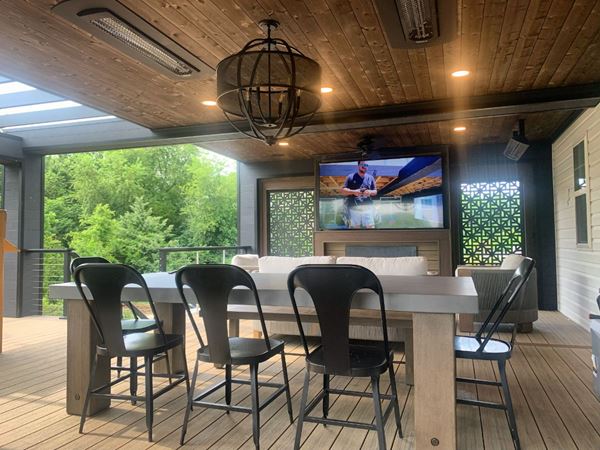 Premium outdoor living area by Premier Outdoor Living LLC featuring Native Woods Whiskey Barrel shiplap.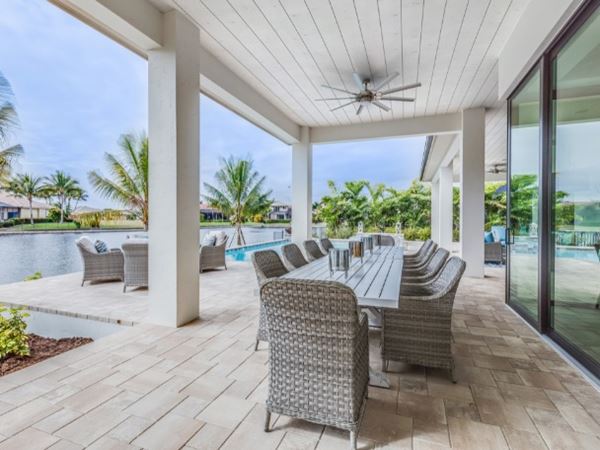 Poolside porch ceiling featuring Native Woods Alpine shiplap.
Easy To Install
Native Woods shiplap is easy enough for almost anyone to install with our interlocking pattern. The interlocking board pattern allows for a consistent nickel gap reveal and a secure installation with fewer exposed fasteners. And because every board is end-matched, installation requires fewer cuts for less waste.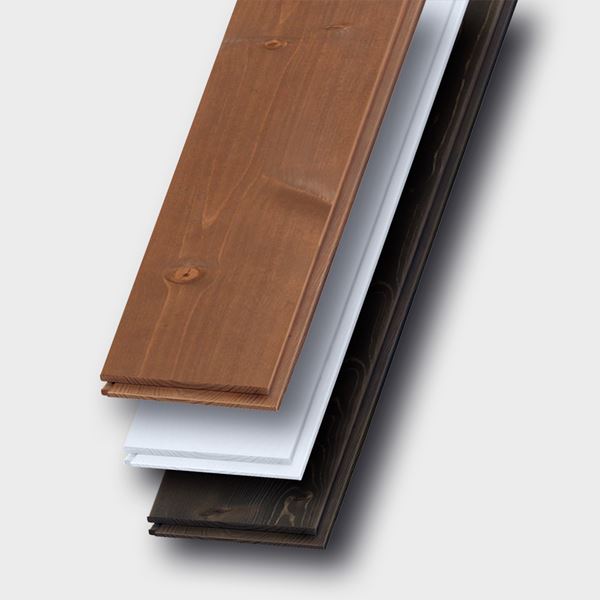 Interested in seeing the entire collection? View Native Woods shiplap collection.
READY TO START YOUR PROJECT? FIND WHERE TO BUY.