The Top 5 Benefits of End-Matching
Posted 10/19/2021 by Amanda Hall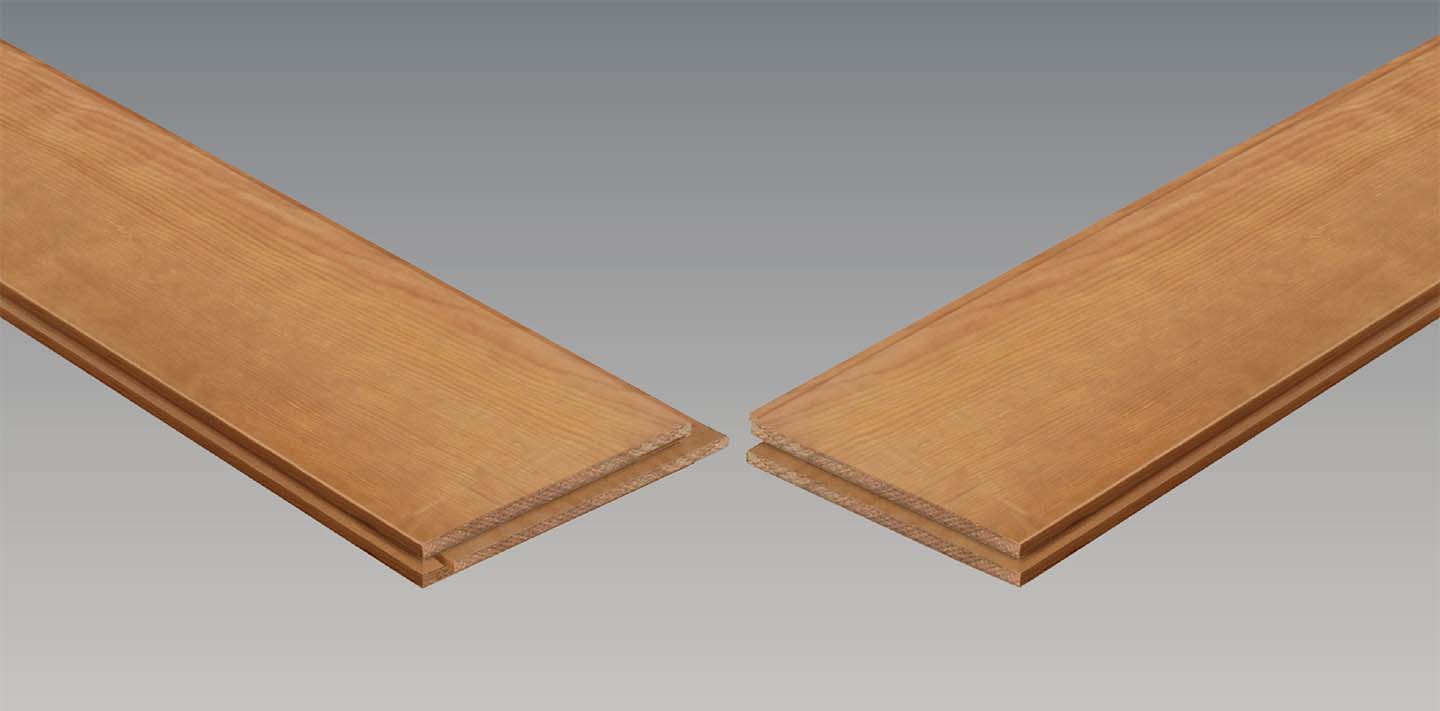 WHAT IS END-MATCHING?
End-matching is the process of creating a tongue and groove profile on the ends of each board. On one end of the board a tongue will be machined and on the other end a groove will be machined. This creates a joint that perfectly locks boards together end to end. End-matching is commonly used on exterior siding to make a strong, uniform joint that locks into place.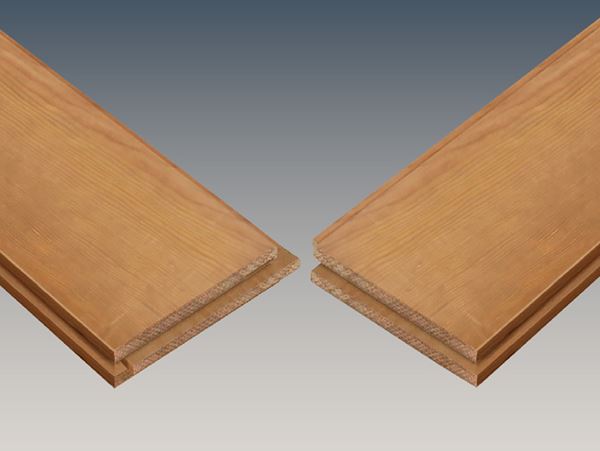 TOP 5 BENEFITS OF END-MATCHED PATTERN BOARDS
1. Reduces material waste
• Blemishes, cracks, and defects have already been cut out
• Limited trimming necessary
• Reduce material waste up to 20%
2. Save on labor costs and time
• No need to waste time on cutting since boards come pre-cut
• Increased speed of install
• Less scraps creates an easier clean-up
• Reduce up to 20% on labor costs
3. Easier to Install
• End-matched boards fit snuggly and securely together
• No need to butt on a stud, just continue where you left off
4. Better Weather Barrier
• End-matched boards provide a stronger and more waterproof joint
• Boards can be fastened through the tongue rather than the face
5. Consistent Look
• Boards lock into place the same way each time creating a uniform look
• "Blind nailing" takes away nail bleeds that can occur when nailing into the face
UFP-Edge Products With End-Matching
We offer multiple product lines that employ end matching on longer lengths (10 ft to 16 ft).
Native Woods shiplap is perfect for interior applications and limited exterior applications like soffit and covered porches. This shiplap has a smooth texture and beautiful wood grain beneath a prefinished surface available in eight color options.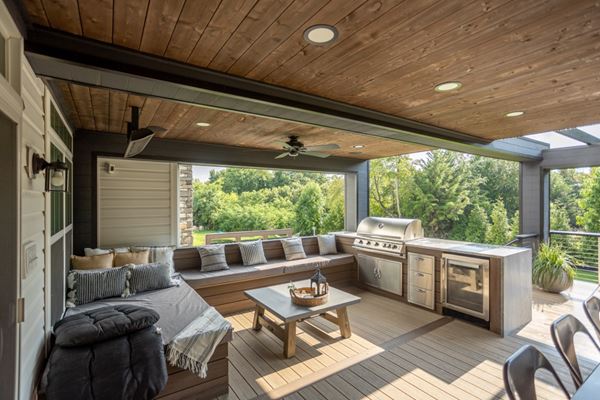 This outdoor covered deck showcases Native Woods shiplap in the Whiskey Barrel color.
Thermally Modified Wood Collection is the next generation of wood siding. The innovative technology of the thermal modification process makes the wood stable, lightweight, and rot and insect resistant. This collection offers several prefinished two-tone color options and natural options in two different species.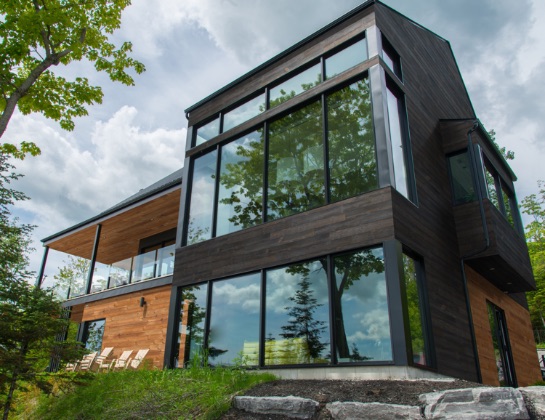 This modern home features Thermally Modified Wood Collection in Timber Ridge and Natural.
READY TO START YOUR NEXT PROJECT? FIND WHERE TO BUY