Why Should I Buy Prefinished Siding?
Posted 9/24/2021 by Amanda Hall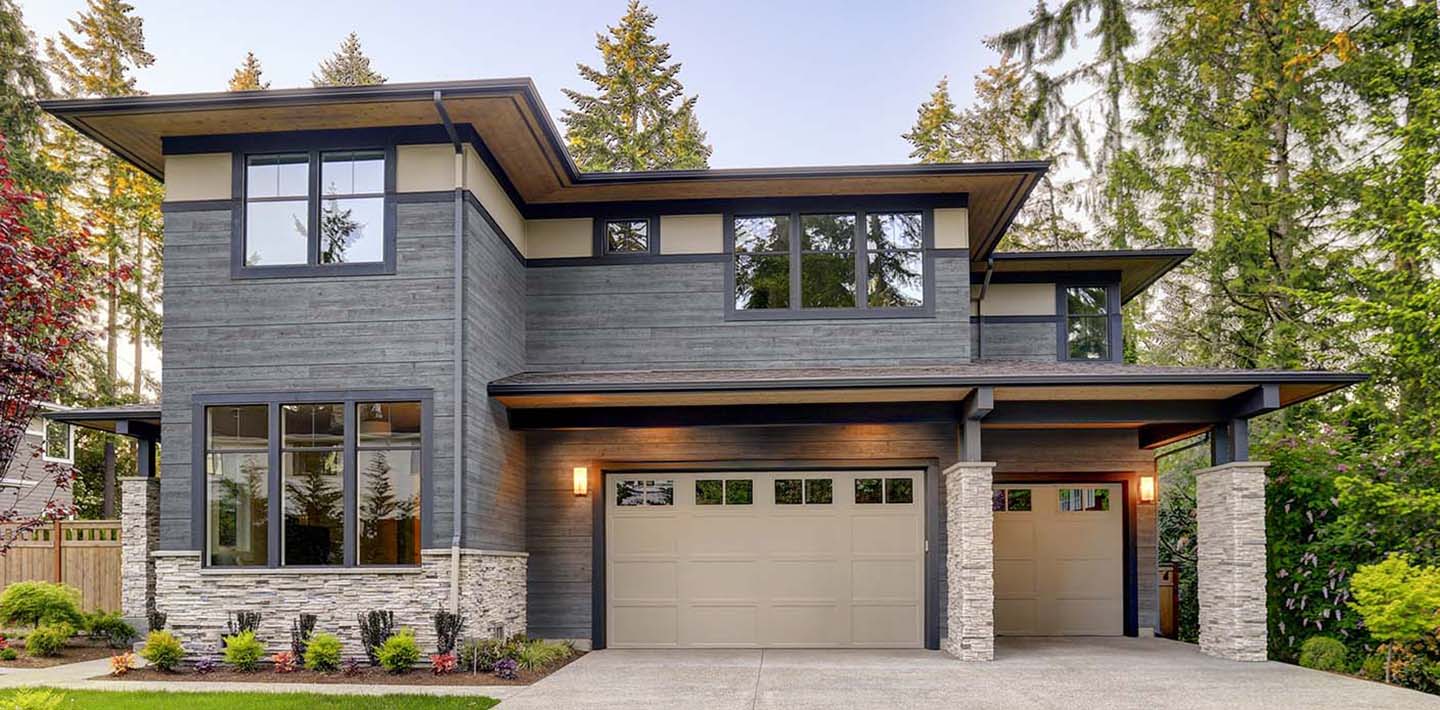 You may be asking, "What's so great about prefinished siding when I could just finish it myself?" The benefits are much greater than the time you will save. Here are a few:
1. Buying prefinished often costs less than prefinishing material on-site
In addition to buying the paint or stain, you'll also be paying for the labor included with coating the material at the construction site. You could paint or stain yourself, but then the cost becomes your own time, and you'll be lacking a professional-grade finish.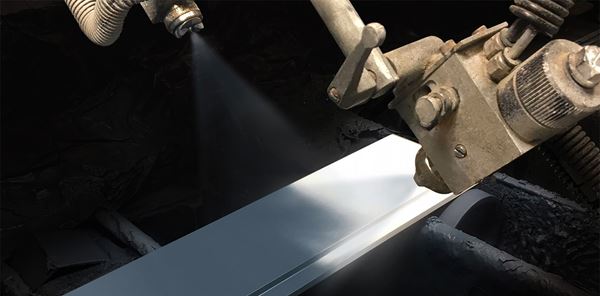 2. Longer lasting finish
A factory-applied finish will last longer than a field-applied coating, which means less maintenance over the product's lifetime. The boards will be coated evenly in a factory setting with consistent mills of paint spread across the surface. After coating, each piece goes through a drying system which provides a superior cured topcoat.
In addition to consistent coverage, boards are coated in a climate-controlled setting. This means that every day of the year the siding can be finished exactly the same way with the same results. Field painting faces the unknowns of inclement weather, inconsistent temperatures, varying levels of humidity, or even wind. These factors not only make the job of a field painter very difficult, but also very unpredictable and less consistent. In our factory environment, we store all products indoors before, during, and after they have been produced.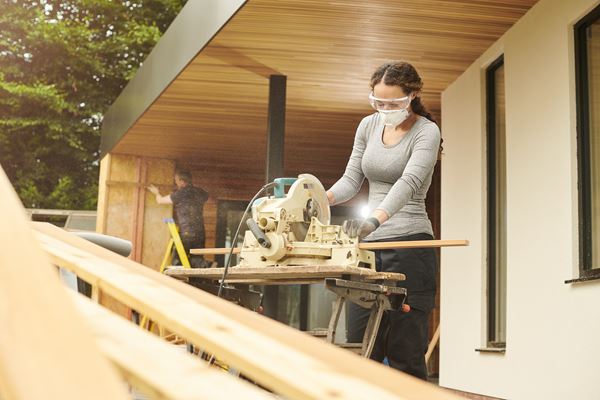 3. Prefinished siding installs faster
Having a prefinished product decreases the installation time significantly as there are less project delays in the field from unpredictable weather conditions. Prefinished products speed up the process by skipping the step of painting or staining.
This mountain home retreat is covered in Thermally Modified Wood Collection cladding in Timber Ridge and Natural colors.
4. Prefinished siding ensures premium products through quality control.
Throughout our prefinishing process, we check materials for defects and quality concerns to make sure the finished surface is simply the best. Our quality control guarantees only premium products are being sent to the job site.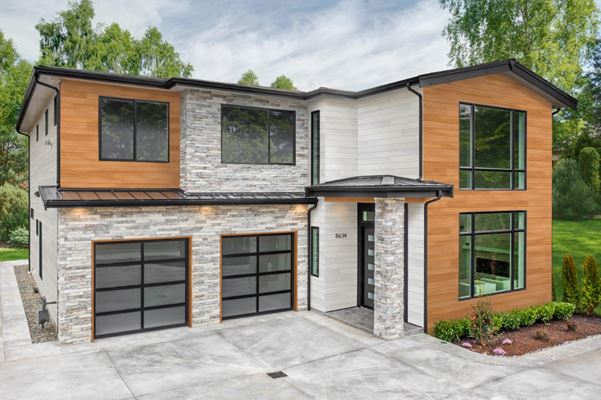 This modern home features brick accents alongside Thermally Modified Wood Collection cladding in Glacier and natural VG Hemlock.
5. Prefinished siding provides greater variety of colors and textures with higher quality paint.
The paint that we use to prefinish our products is much higher quality than you can buy at your local retailer. We use paints with over 50 percent solids made from factory ground pigments, not glycol-based colorants. This results in a more durable finish with much better color retention than "off the shelf" brand paints, so your home will stay beautiful longer.
We're also able to offer different textures and paint processes that are unattainable on-site. We can offer a two-tone, wire-brushed look with our Thermally Modified Wood Collection cladding for an aesthetic that creates instant curb appeal. None of these prefinishing capabilities are possible on-site with the level of quality and consistency that we produce.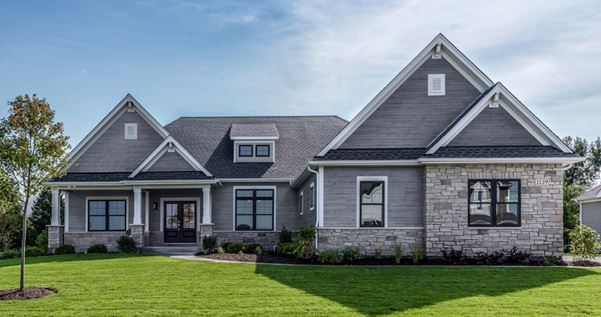 Modern home featuring two-tone, prefinished Thermally Modified Wood Cladding in Big Sky.
Find prefinished siding for your next project.
If you're looking for prefinished siding, check out our Thermally Modified Wood Collection cladding. This beautifully stable wood cladding is made from an innovative thermal modification process which stabilizes the wood naturally with heat and steam. Available in 8 different color options and varying lengths.
READY TO START YOUR NEXT PROJECT? FIND WHERE TO BUY.