5 Ways to Use Shiplap In Your Home
Posted 8/24/2018 by Cassie Klitzke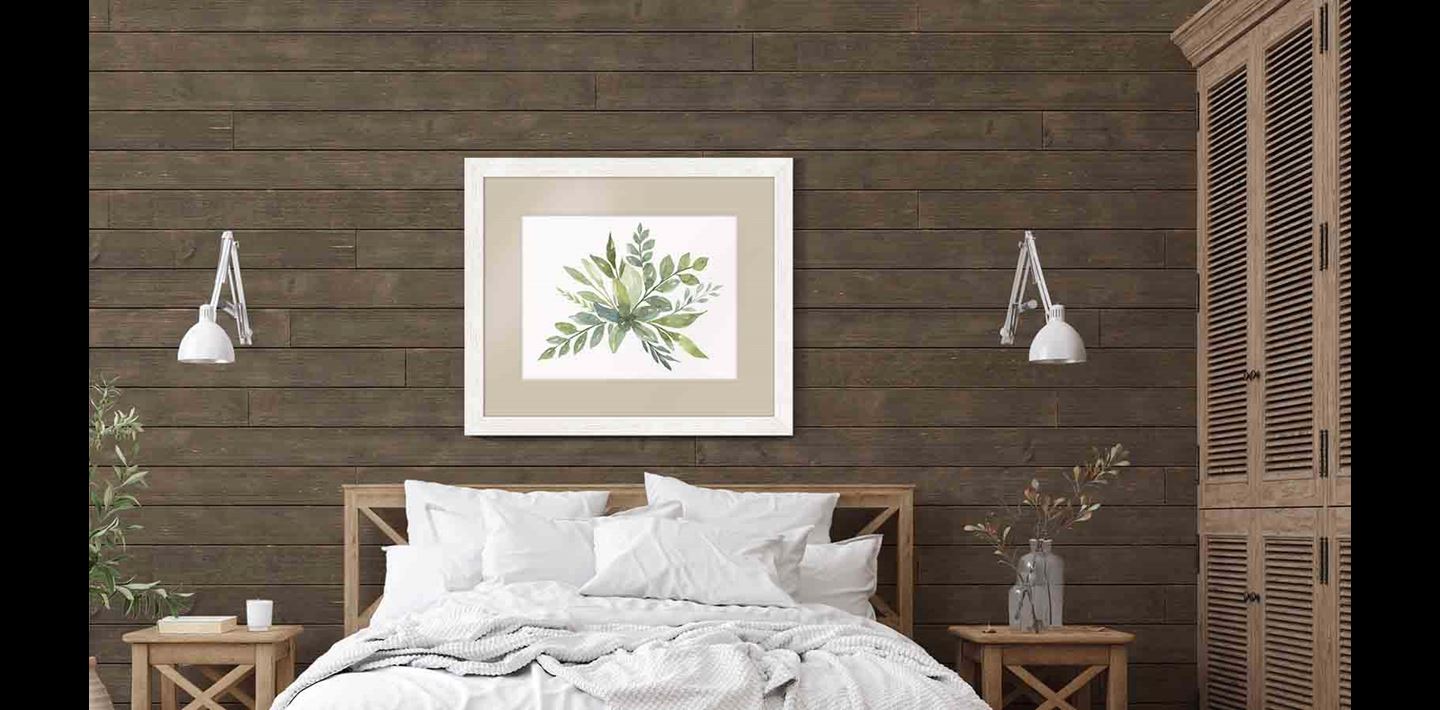 Shiplap is often associated with accent walls, but its versatility extends far beyond that. You can use it horizontally, vertically, or in a variety of unconventional applications that go beyond full walls. Shiplap is a fantastic way to add color, texture, and dimension to any space. With our range of colors and finishes, UFP-Edge shiplap is a suitable fit for any style and budget.
Given the endless possibilities, we compiled a list of some of our favorite ways to incorporate shiplap.
1. Shiplap Fireplace Accents
Using shiplap around fireplaces is a great way to create a focal point within the room. Charred Wood Shiplap in Ash Gray was used in this home to create a beautiful fireplace surround.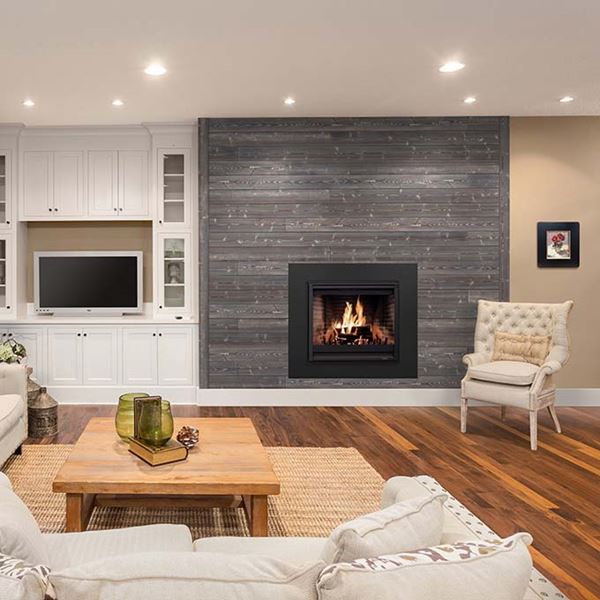 2. Shiplap Bathroom Walls
Look out tile, shiplap is moving in as a great alternative in the bathroom. This bathroom collaboration project with West Lane Design featuring our Timeless Nickel Gap Shiplap brought significant mood and style to this otherwise plain powder room.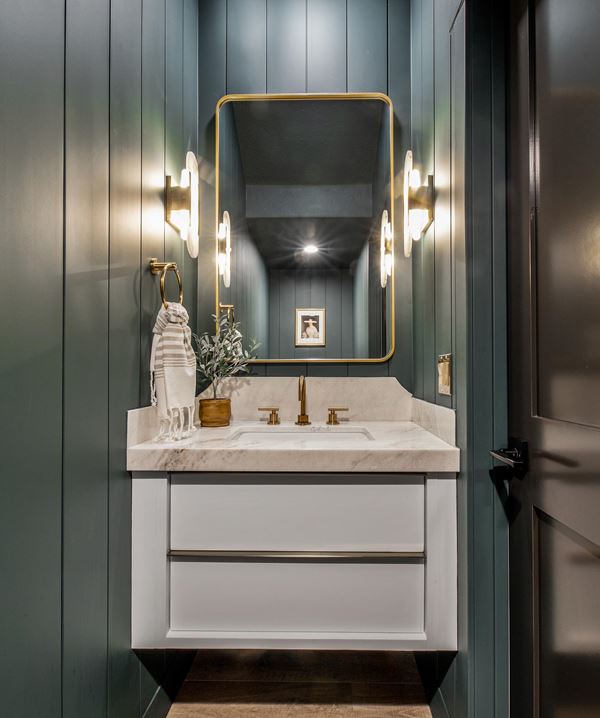 3. Shiplap Ceilings
Sick of that dated popcorn ceiling, or have a plain ceiling you want to spruce up? Easily cover your ceilings with shiplap to transform the look of the entire room. Our Timeless Nickel Gap Shiplap is the perfect way to add style and clean lines to any ceiling.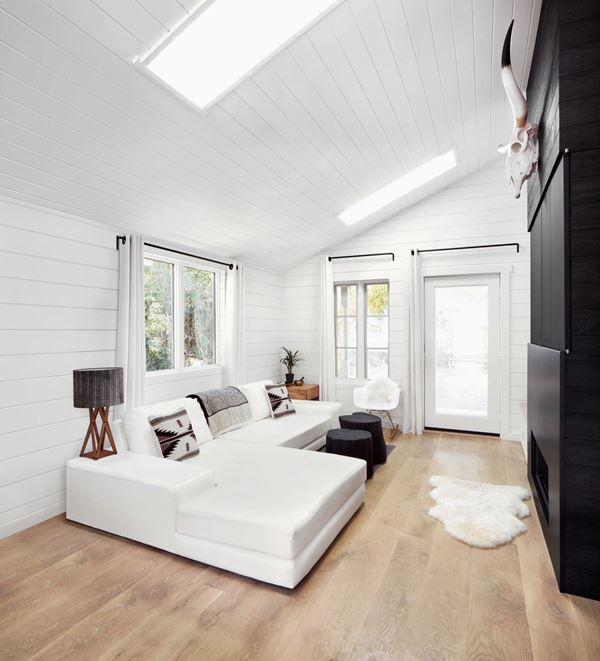 4. Shiplap Kitchen Island and Bar Wraps
Instead of finishing a kitchen island or bar with paint or stain, try adding shiplap for a unique textured appearance. With Rustic Collection shiplap, you can add a simple rustic accent to your kitchen island or bar without undergoing a full remodel.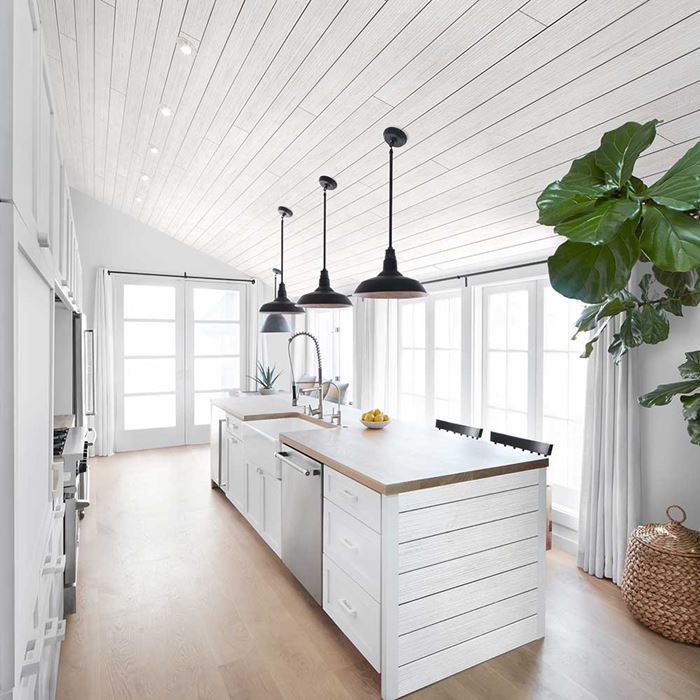 5. Shiplap Mudroom Accents
Adding shiplap to a mud room is a great choice for adding style in a small space and adding durability to a high traffic area. This mud room showcases our Timeless Nickel Gap Shiplap in Midnight Black.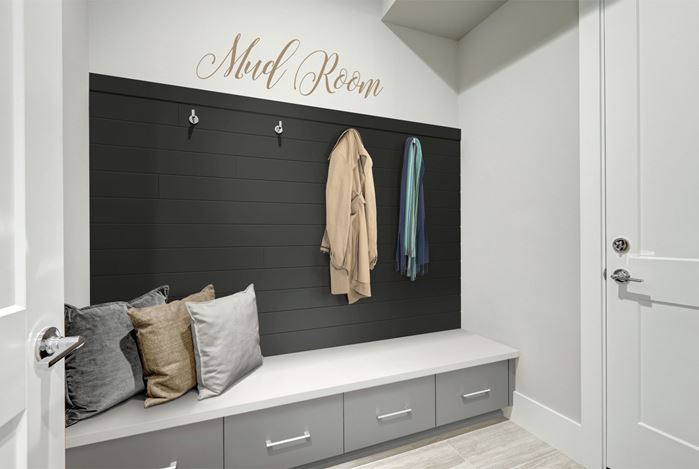 There are so many ways to transform your home with shiplap. Even in small areas, shiplap can bring your home to life by adding style, dimension and texture.

Looking to get started on your next home project? Check out which of our shiplap collections is right for you and your home style.


READY TO START YOUR PROJECT? FIND

where to buy

.