Types of Shiplap Cladding Finishes
Posted 11/26/2018 by Cassie Klitzke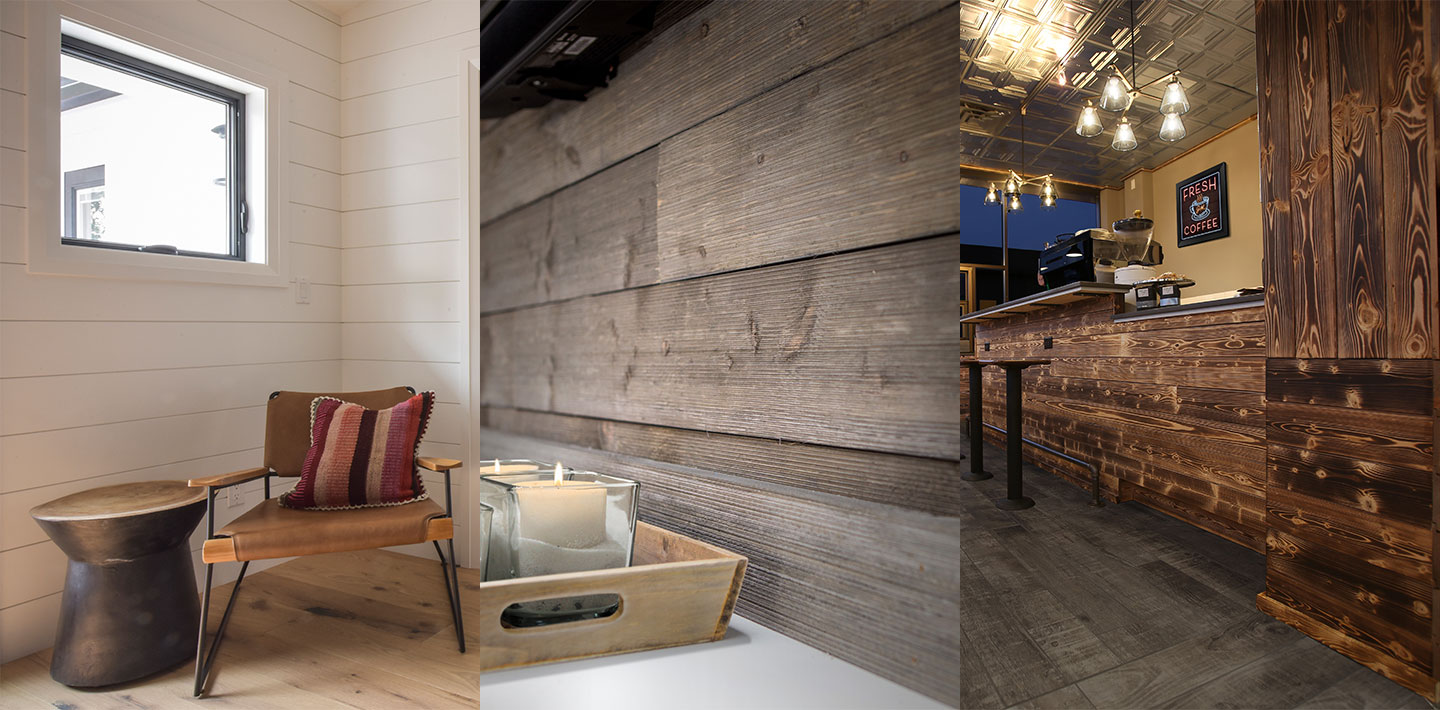 The type of shiplap you install in your home can help define the style of the room or overall look of the home. Whether you are installing a full room or an accent wall, you'll want to pick the finish that is right for the job. But with so many styles to choose from, how do you know what is right for you?
Rough Sawn Shiplap
Rough sawn boards are made from new lumber that feature a textured surface that is machined for a rough exterior resembling aged wood, similar to rustic wood commonly found on old barns. This man-made texture gives you an aged look and feel without the hassle of reclaiming wood. It also gives you the peace of mind knowing there won't be any rusty nails, mold, bugs or lead paint on reclaimed boards.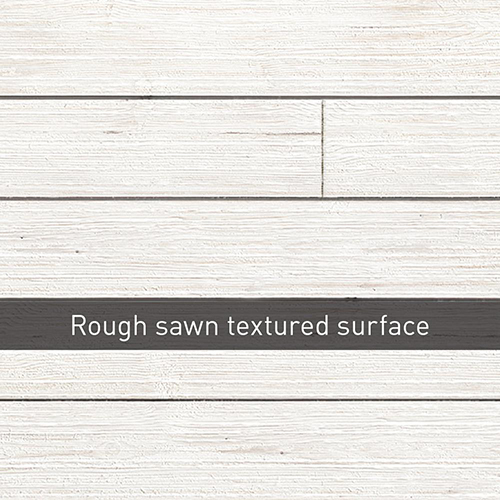 These shiplap boards are great when you want a rustic or industrial look or want to add texture to a minimalist style. This style of board comes in a natural/unfinished option, allowing you to pick your own color, or prefinished with a custom coat of paint. View our Rustic Collection shiplap to see all the color options.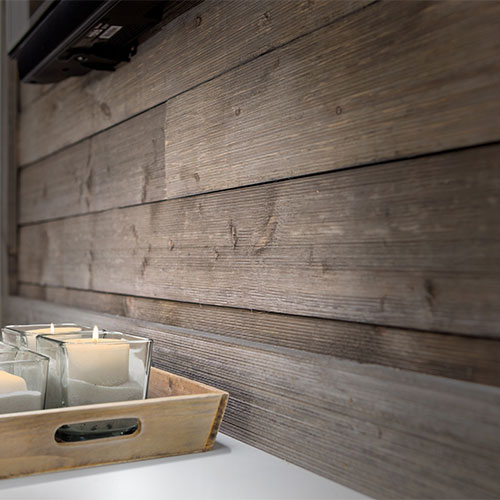 Charred Wood Shiplap
Charred wood is lumber that has been carefully burned to highlight the wood grain. The charred level on the board surface will vary depending on the wood fiber, intensity of the flame and the amount of time of exposure to the flame. Charring wood will highlight each board's unique wood grain — each board will have its own look.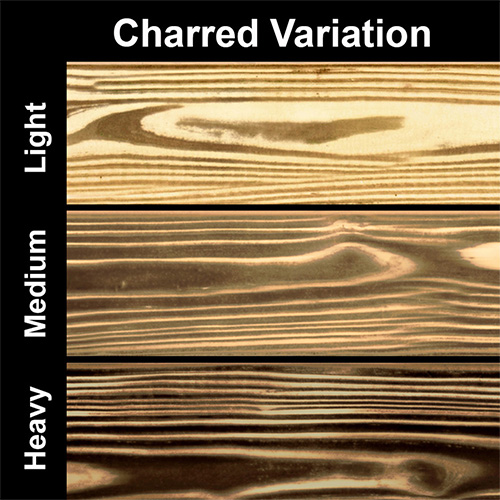 You can combine rustic and modern charred wood boards to really make a wall stand out with a unique pattern and finish. Charred wood shiplap boards are available in a natural or colorful prepainted finish. View our Charred Wood shiplap to see all the color options.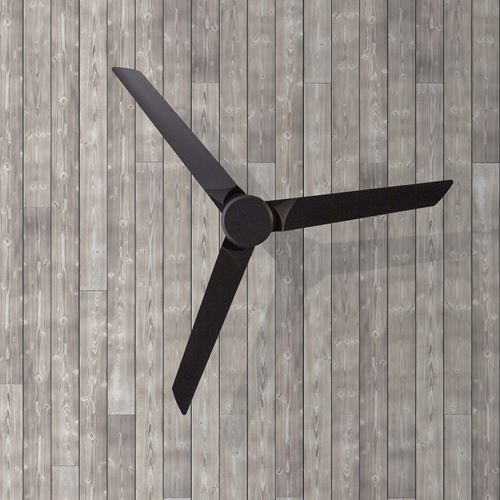 Natural/Unfinished Shiplap
Natural or unfinished shiplap is wood that is left as is -- no paint, stain or finish. This allows you to pick a primer and paint or stain of your choosing to customize the look of the wood. You may also leave the wood as is for a natural, rustic finish.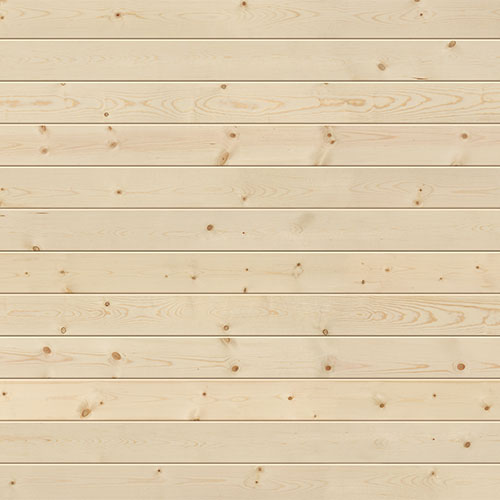 These boards can also come in smooth or rough sawn surface options, allowing for another layer of customization and styling. View our pattern stock, primed trim and fascia, and shiplap accent wall products to see all the profile options.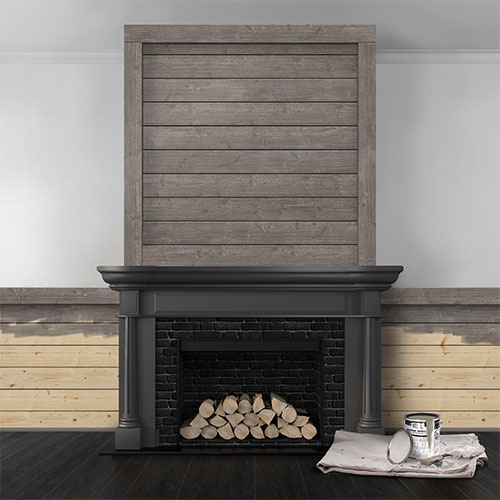 Prepainted Shiplap
Prepainted boards are finished with a top coat of paint and are ready to be installed. There's no need to prime and paint the boards prior to installation. Finished shiplap boards allow for a much quicker installation, and without the mess of painting before or after install.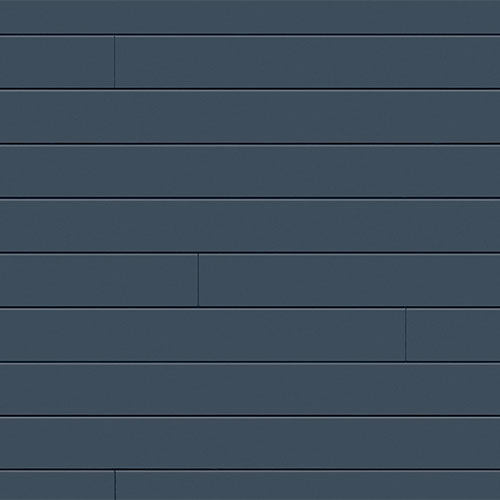 Prepainted shiplap boards can also come with smooth or rough sawn textured surfaces, along with additional charred color options depending on the style of shiplap. View our Timeless nickel gap shiplap page to see all the color and style options for the line.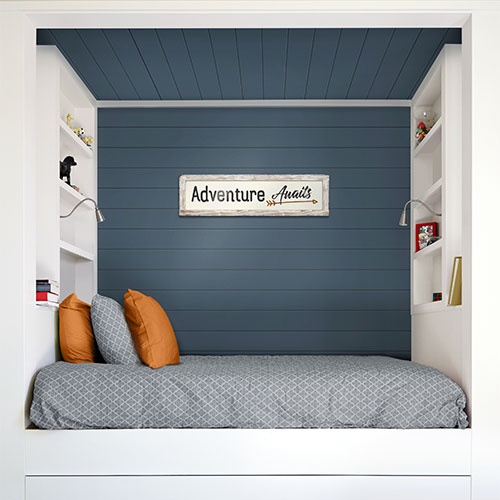 Primed Shiplap
Primed shiplap boards come with a coat of primer to eliminate a step in the installation process. With primed boards, all you need to do is pick your own color and paint. The color options are endless. View our Timeless Nickel Gap shiplap and the array of pattern boards to see all our primed options.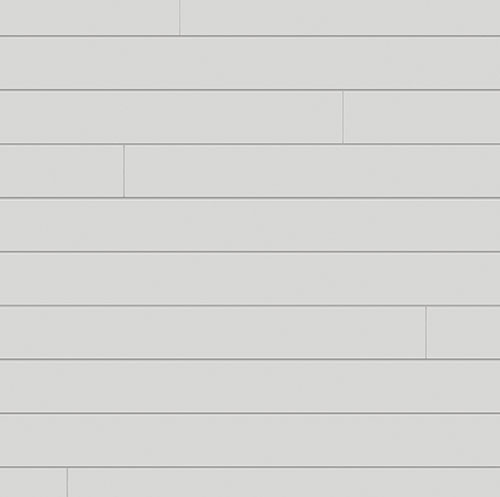 What type of finish do you prefer on your shiplap? Let us know in the comments below.
READY TO GET STARTED ON YOUR HOME PROJECT? FIND WHERE TO BUY.