Posted 1/11/2019 by Cassie Klitzke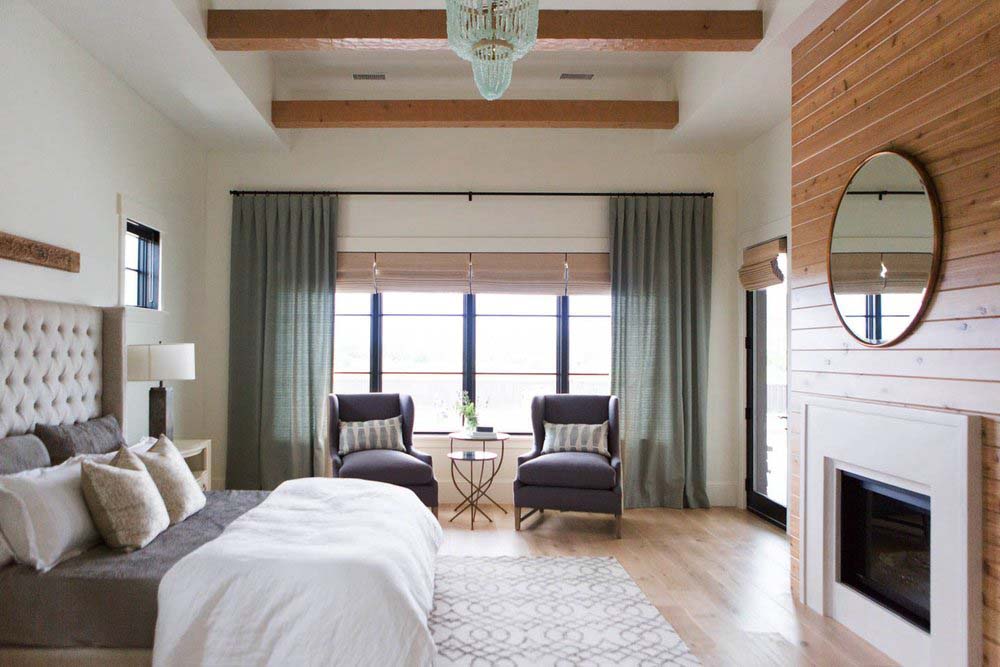 Shiplap, shiplap, shiplap. A trend that everyone seems to love -- and it is easy to understand why. Even though shiplap is a simple product that started from humble beginnings, it is a product just bursting with style and versatility.
With shiplap, you can create a natural, vintage, rustic or a high-end modern look and feel, depending on the style and finish of the boards. And trust us, there are dozens and dozens of styles and finishes available to fit just about every type of décor. But with so many options to choose from, you have to consider how much shiplap do you need to get the look and feel you are going for. How much shiplap is too much shiplap?
We are here to help you understand the style differences of accent walls vs. full walls so you can get the right look and feel for your next shiplap project.
Full Shiplap Rooms
As much as we love shiplap, there can be a time and a place when there is too much shiplap. When you want to fully decorate the walls with shiplap, it is best to stick with soft, neutral colors and limited texture.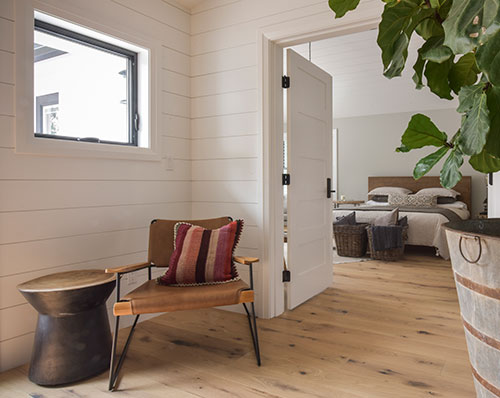 Keeping it simple
Including too much color and texture could quickly become overwhelming (think '70s wallpaper), causing you to lose a central focal point.
Soft and natural
Traditionally, white and other soft colors create the most natural look and feel that won't be visually overwhelming. By picking a prefinished Timeless Nickel Gap shiplap or finishing square edge shiplap with white paint, you can make a room feel bigger and brighter while still maintaining a simple visual interest with the directional lines created from the boards.

Fill the space
Covering a small space such as a tiny home or cottage with natural shiplap can also create a warm and welcoming look that helps blend the walls and ceilings.

Shiplap Accent Walls
Shiplap accent walls are perfect when you want to create a statement piece, a wall that will stand out and bring the room together at the same time. This is the perfect time to go big and bold through texture, patterns, and color, or a combination of the three.
Mix Up The Patterns
Try using patterns on your accent walls. Shiplap accents walls don't have to feature horizontal or vertical boards. Mix it up with chevron or herringbone designs.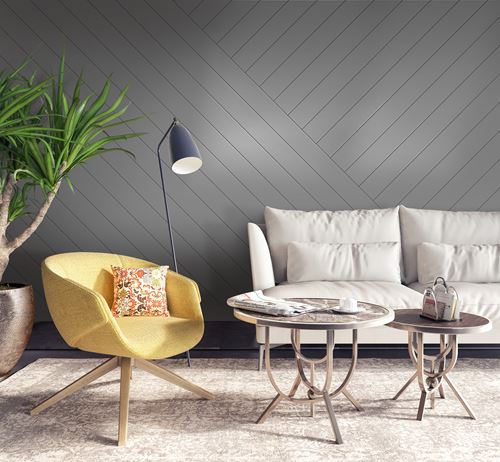 Give Your Walls Texture
If you want to add more texture to your wall, use our rough-sawn Rustic Collection shiplap boards. These boards come in a range of colors and primed in white to match a variety of interior design styles. We've seen the Rustic Collection shiplap used in Modern Farmhouse, Transitional, Coastal, and Rustic styled homes.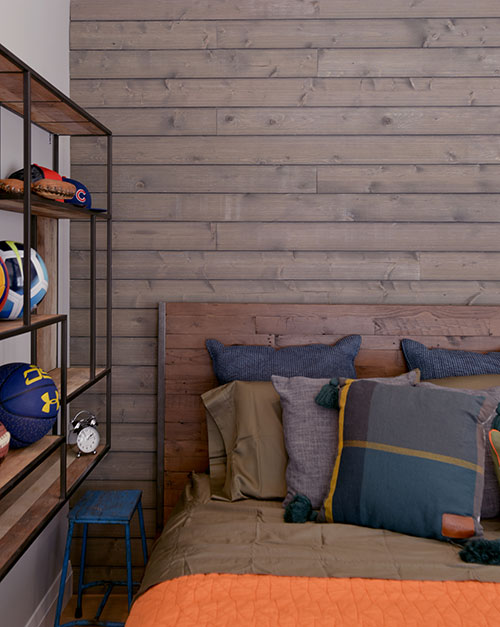 Or finish the wall with a Charred Wood shiplap for a Shou Sugi Ban look. This carefully burned shiplap helps bring out the unique woodgrain in every board.

Color is King
Make your accent wall pop with color. Using a dark contrasting color or bright and vibrant color can really make an accent wall stand out. Try out one of this year's top trending colors.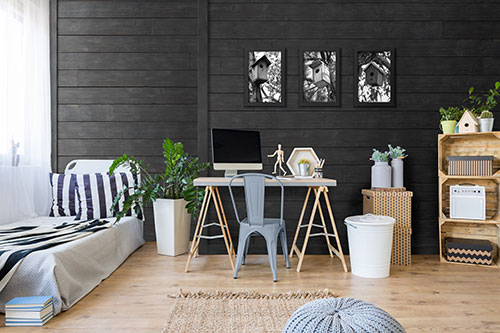 Do you prefer whole rooms or smaller accent walls for shiplap? Let us know in the comments below. We'd love to hear from you!
Ready to go ahead on your home interior project? Find where to buy.