Pro Remodeler's 'Model Remodel' Mountain Home Project
Posted 6/10/2020 by Amanda Hall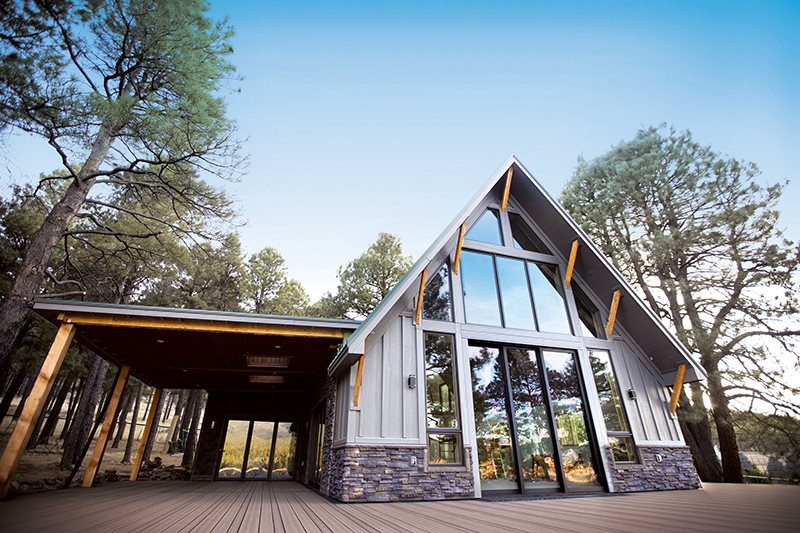 2020 Model Remodel Project
Every year Pro Remodeler chooses to transform a home from demo to final construction. By popular demand, Pro Remodeler chose to remodel two homes this year ─ one in the East and one in the West ─ for their Model Remodel projects.

Featured in the West was an A-frame, three-bedroom home tucked away in the Coconino National Forest with incredible mountainous views, including Humphrey's Peak. The hope was to transform this modern rustic home into a spacious mountain retreat. The homeowners wanted more space in their bedrooms and kitchen without compromising their gorgeous views.
What about Bill?
Hailing from Ohio, Bill Owens from design-build Owens Construction led the build. Bill is a renown builder with over three decades in the industry. He has been named builder of the year by National Association of Home Builders five times. With that many years in the industry, Bill is an expert in building products. Because of his expertise, it was an honor that Bill chose to collaborate with us.
Why they chose UFP-Edge shiplap for Model Remodel
Our shiplap was chosen for this project by Pro Remodeler for three reasons:


Versatility of use
Our shiplap is versatile because it can be installed in multiple areas within a home and it is not limited to one design style. We offer a variety of different textures and styles to serve a diverse range of homes.
Strength and consistency
It's durable because it's created with the future in mind, made from a high quality of wood that will last. It's a good investment in age-proofing your home and works well in high-traffic areas.
Ease of installation
With our Rustic Collection shiplap, you can get the look of weathered barn wood without compromising on quality. Not only is it durable and versatile, it's also easy to install. You'll save on installation time with our boards because we offer prepainted options with an easy fitting board pattern profile.
Where was the shiplap installed?
For this home project, Bill installed our Rustic Collection shiplap in two different areas within the home. Rustic Collection Gray shiplap was installed in the A-frame's great room vaulted ceiling and Rustic Collection Red shiplap was installed on the east porch ceiling outside. For this mountain-style home, our Rustic Collection shiplap was a great design fit, adding texture and beauty to these ceiling areas.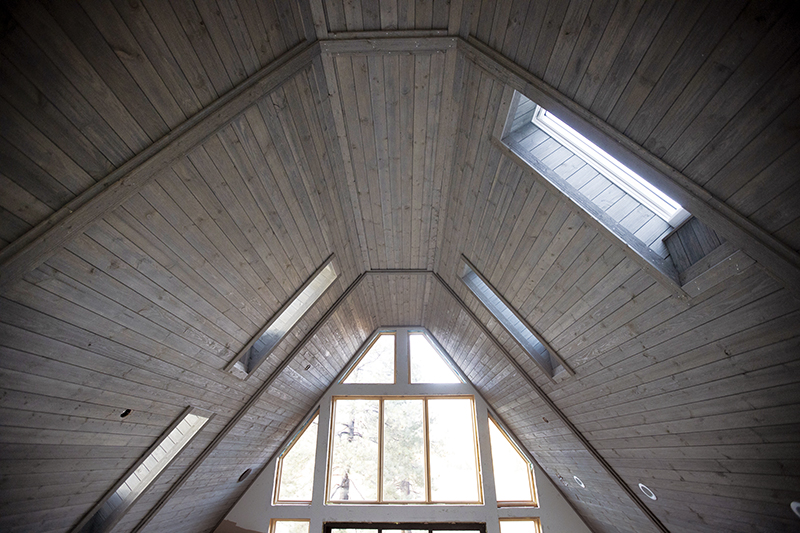 Rustic Gray shiplap lining the home's vaulted ceiling.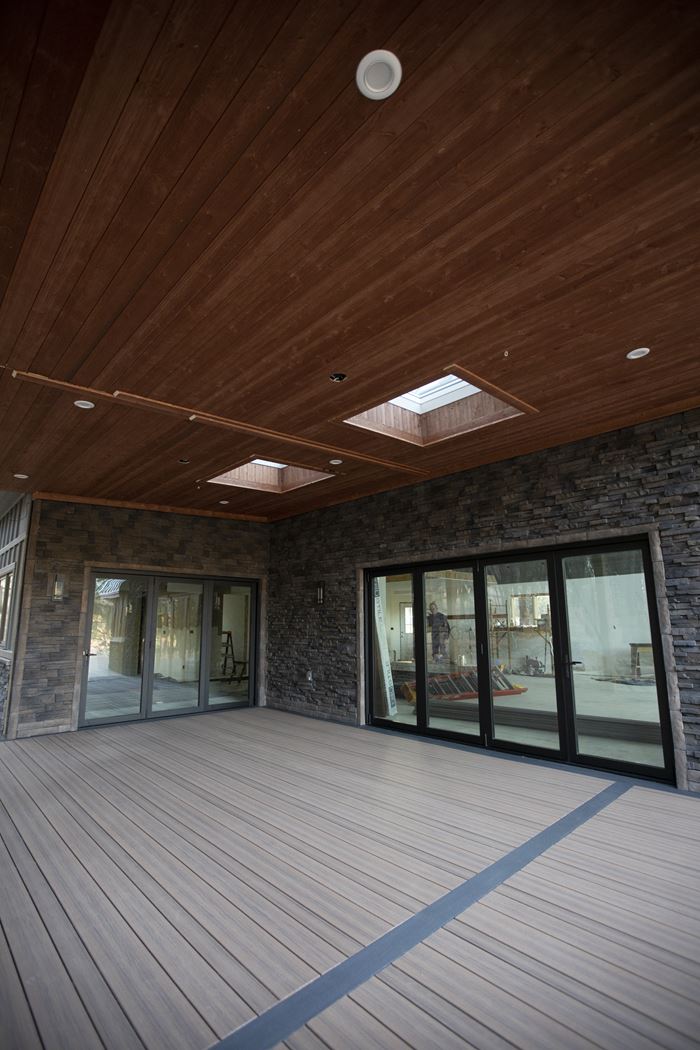 The home's Rustic Red shiplap ceiling gives added texture and color to this outdoor seating area.

Although the shiplap has been installed, the home is still in progress. It has been slightly delayed because of Covid-19, but they are hoping to finish the build by summer 2020. Stay tuned for final project updates and photos!

Interested in seeing more homes with shiplap? Check how these homeowners have used our varying shiplap collections within their homes.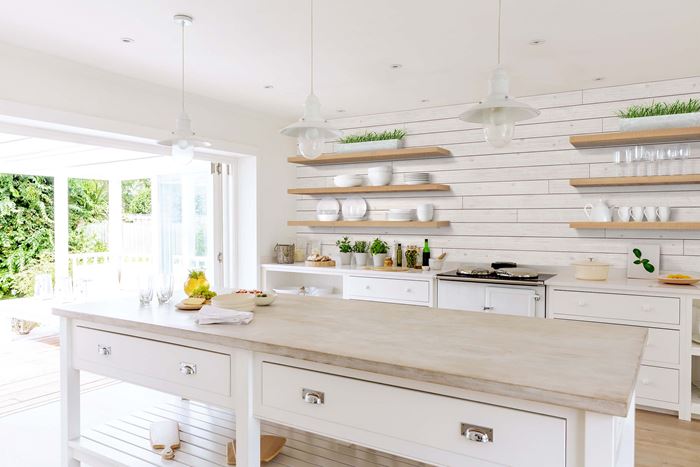 This Nordic-styled kitchen features Rustic White shiplap.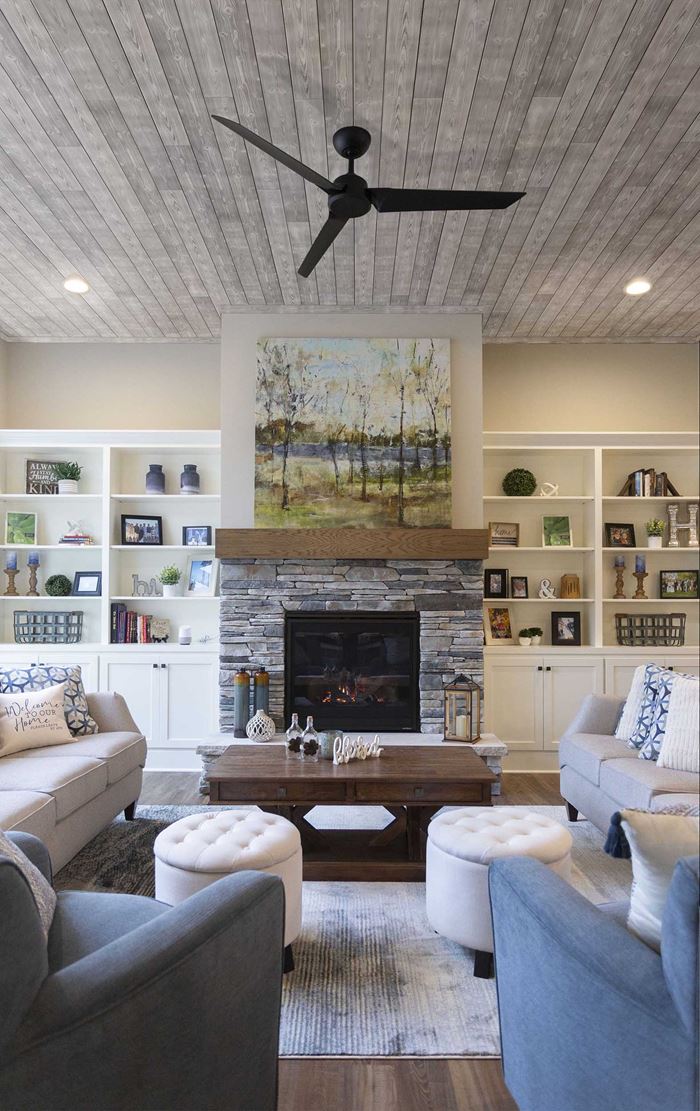 The ceiling of this transitional home is covered in Charred Wood Smoke White shiplap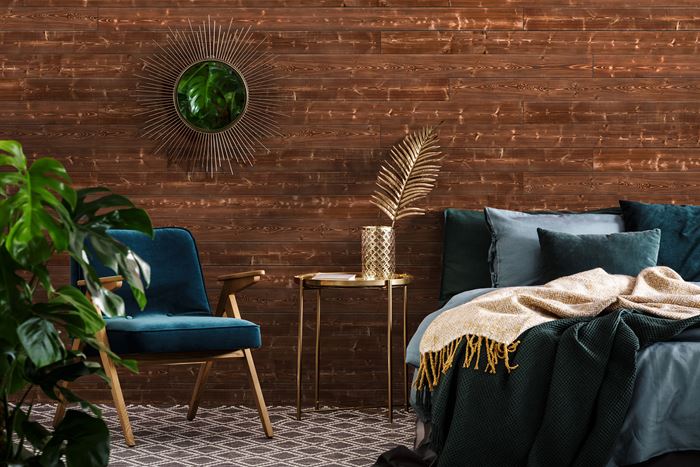 This mid-century modern styled bedroom accent wall features our Charred Wood Canyon Brown shiplap

This modern farmhouse kitchen island showcases our Timeless Farmhouse White shiplap
Ready to get started on your home project? Find where to buy.