3 Easy DIY Home Shiplap Projects
Posted 3/4/2020 by Amanda Hall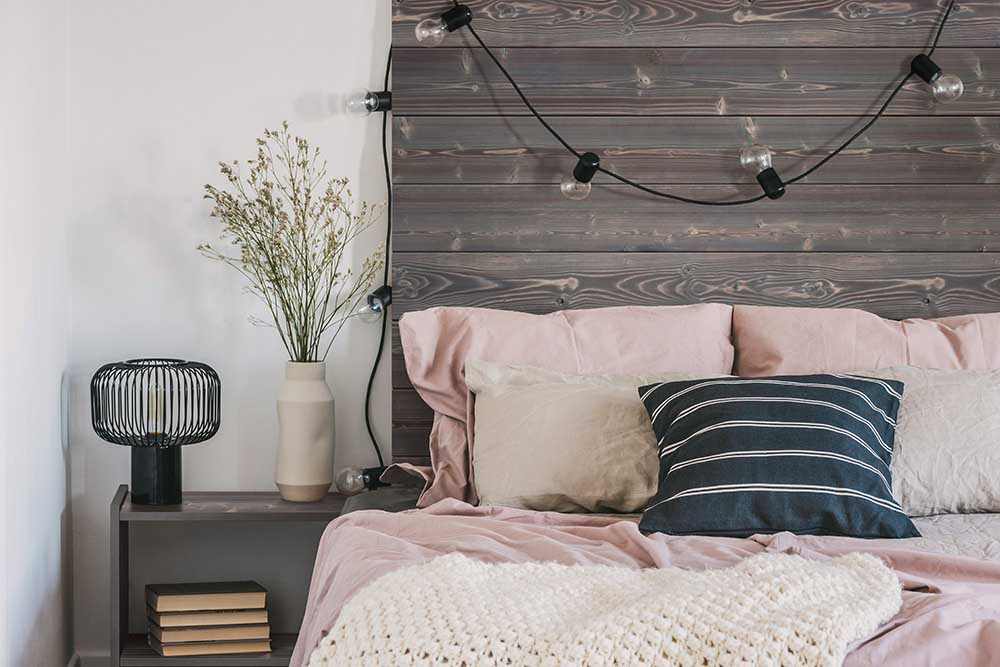 Finding yourself at home more than usual these days? Now's the time to get to that home project you've been putting off. Spend less time on screens and more time making your home a better place to be for you and your family. Check out these four do-it-yourself projects using our shiplap.
We've made it easy by providing you with the plans and many online retailers will deliver directly to your doorstep, so you don't even have to leave your house.
1. Sliding Barn Doors
Shiplap sliding barn doors can be great space savers in addition to adding style. Compliment a modern farmhouse design using our Timeless nickel gap shiplap or add to a rustic interior using our Rustic Collection or Charred Wood shiplap.
Timeless shiplap sliding barn doors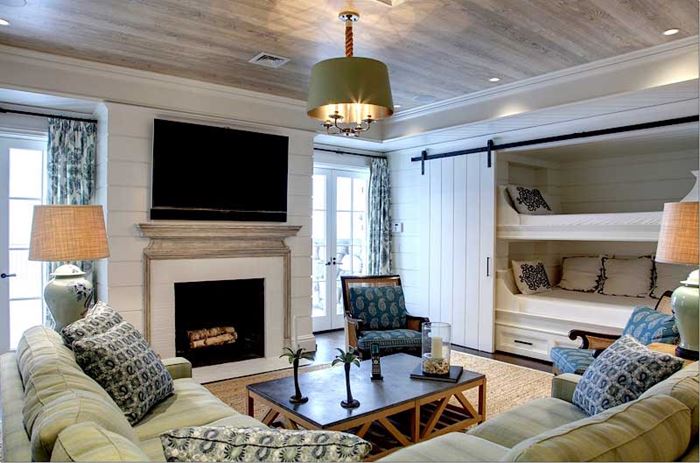 Cote de Texas. Barn doors don't have to act as doors. In this room these barn doors were used to hideaway two bunkbeds.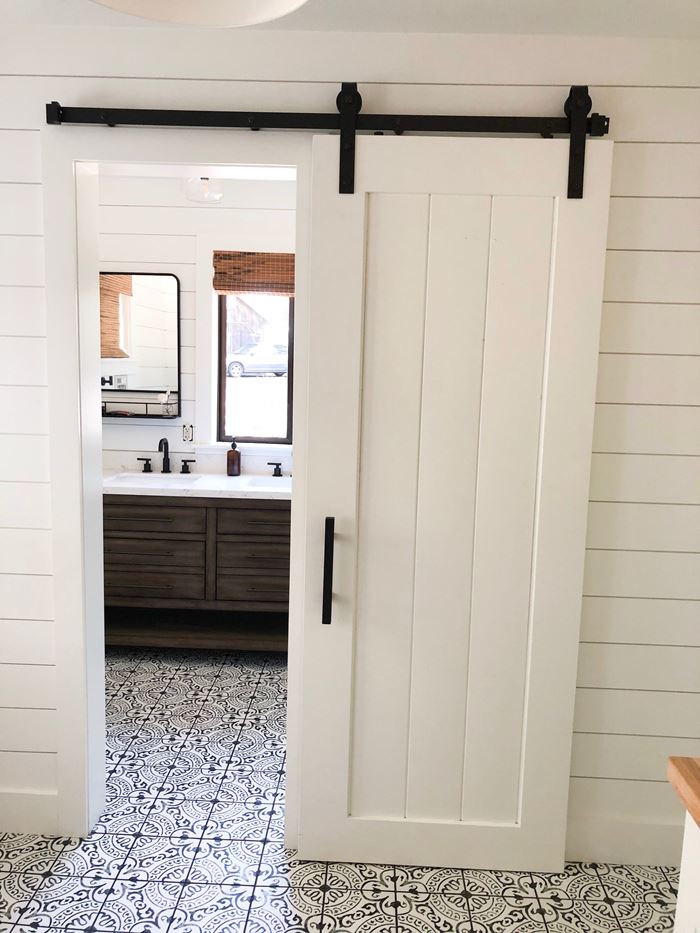 This shiplap sliding door saves the homeowners plenty of walking space. Get this look with our Timeless Farmhouse White shiplap.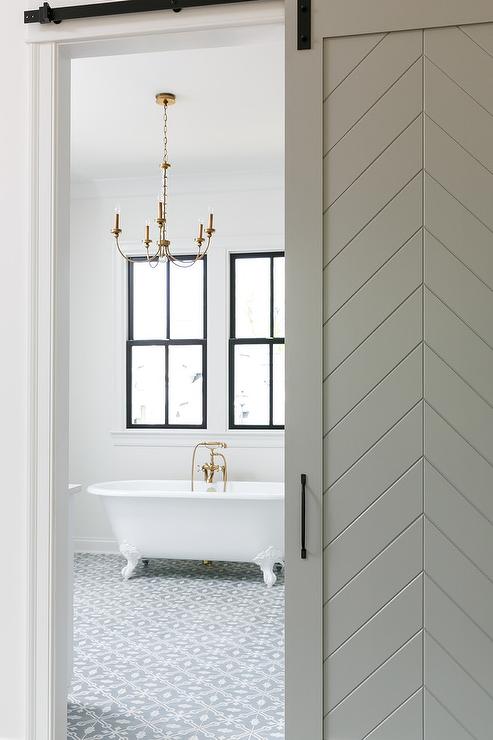 Decorpad. Get creative with your shiplap barn doors by creating a chevron or herringbone pattern.
Rustic Collection shiplap sliding barn doors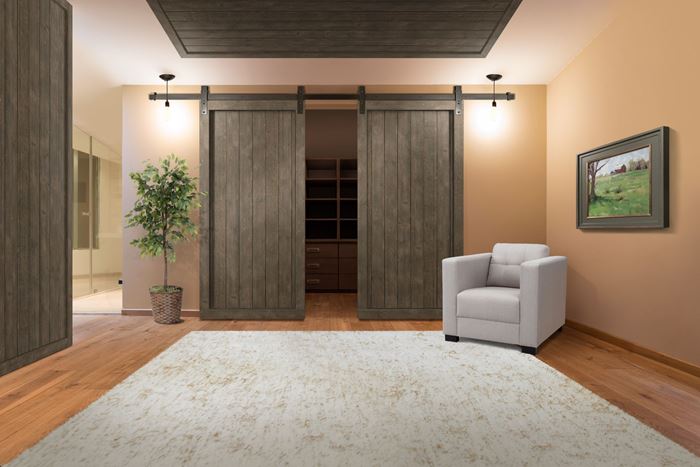 Have an open living floor plan? Barn doors are useful for closing off parts of an open living space. Get this look with our Rustic Collection Dark Brown shiplap.
Charred Wood shiplap sliding door

Our Charred Wood has so much character that can add to a plain room. This barn door is more than just functional. Get this look with our Charred Wood Natural shiplap.
Start building your shiplap doors with these project plans.
2. Shiplap Headboard
Create a headboard like no one else has, unique to your home style. Browse all our shiplap options to find the right collection for your queen size headboard.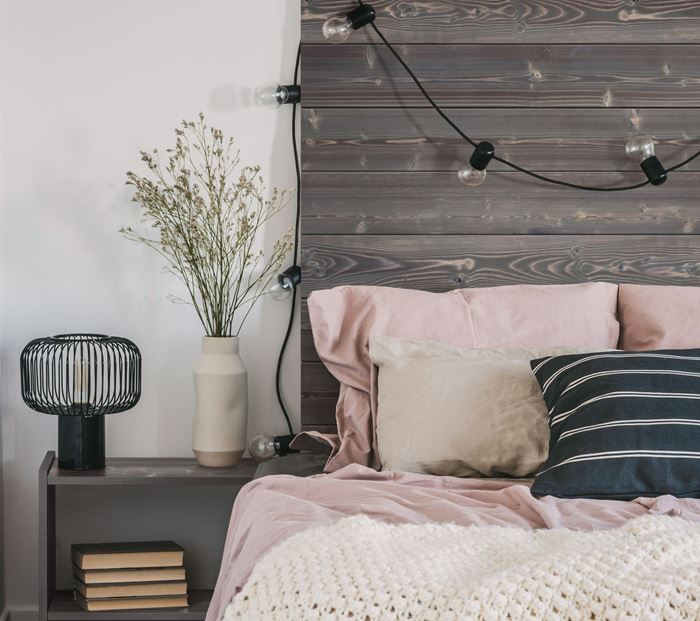 This headboard was made with our Charred Wood Ash Gray shiplap.
Learn how to build this queen-size shiplap headboard with these project plans.
3.
Shiplap Sign

A shiplap sign is a cheap and easy project to accomplish within an afternoon around the house. Use it as a decorative element within your home. Adorn with a wreath, word, or an ornament of your choosing. You may even choose to decorate according to each season for more versatility.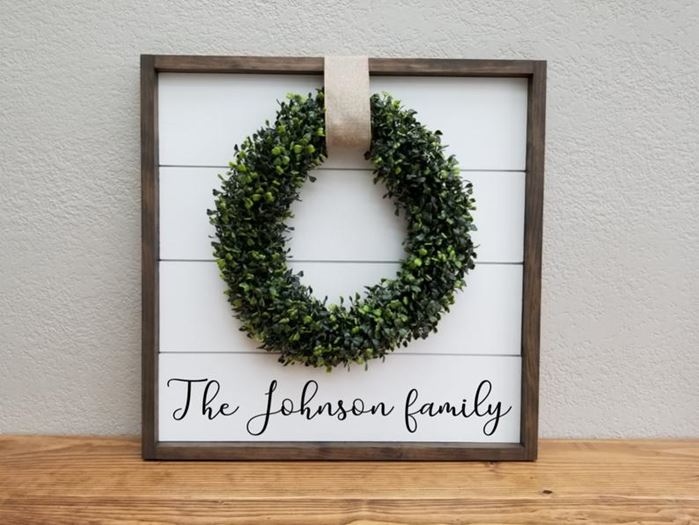 Sign and Wine Co. Like the look of this sign? Try using our Timeless Farmhouse White shiplap.
Learn how to create this decorative shiplap sign with these project plans.

Ready to get started on your home project? Find where to buy.