Shiplap Inspiration Guide
Posted 11/18/2020 by Amanda Hall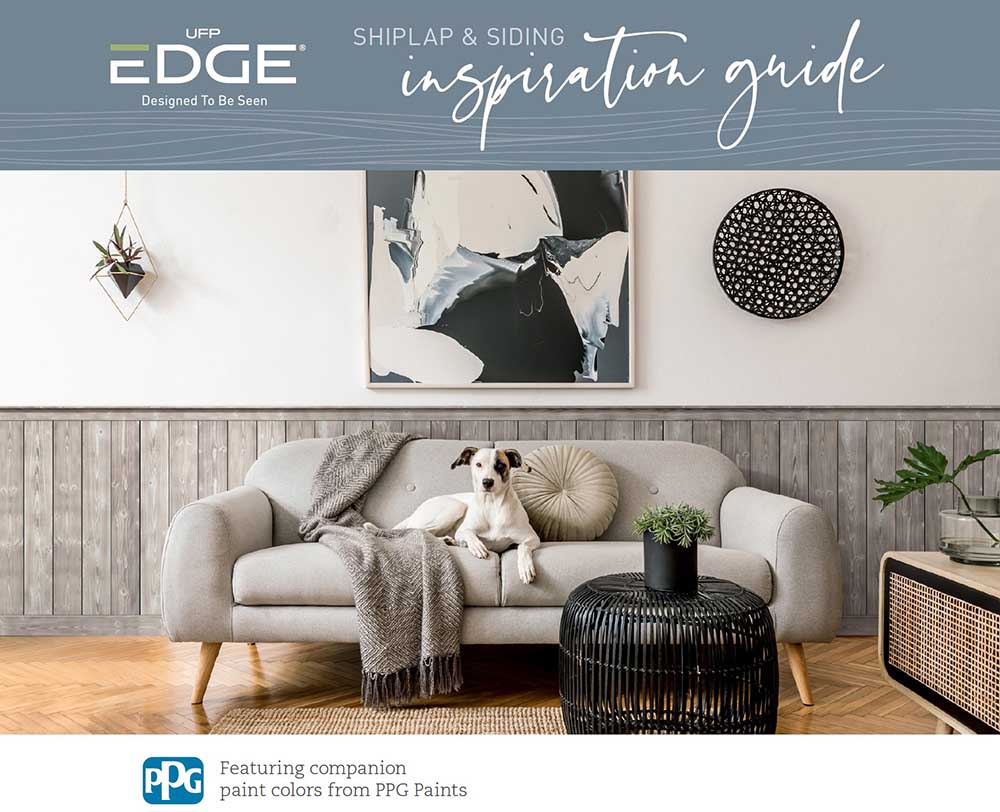 A guide to inspire your future home designs.
Whether you are a designer looking for inspiration for your clients' homes or a DIYer searching for creative project ideas, you'll want to check out our shiplap inspiration guide. We partnered with a local designer to create a guide that inspires future home designs. Within this free, downloadable guide we showcase a variety of shiplap spaces and color schemes. Since our prepainted Timeless shiplap collection is coated in PPG paint, color palettes are PPG branded paint.


Check out a few sneak peeks from the downloadable guide: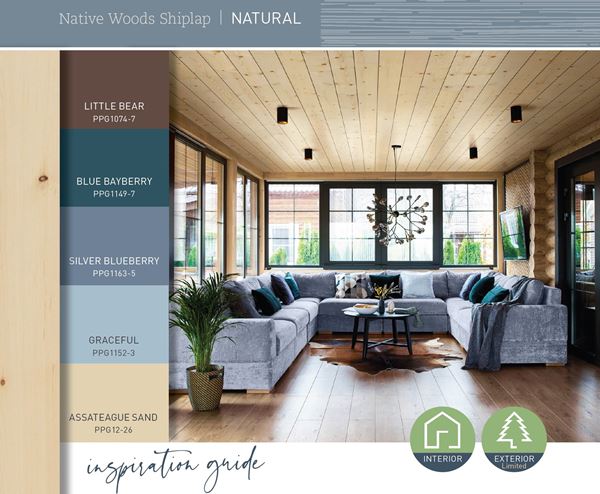 This home's sunroom features a rustic look with a Native Woods natural shiplap ceiling application to help add natural woodgrain aesthetics.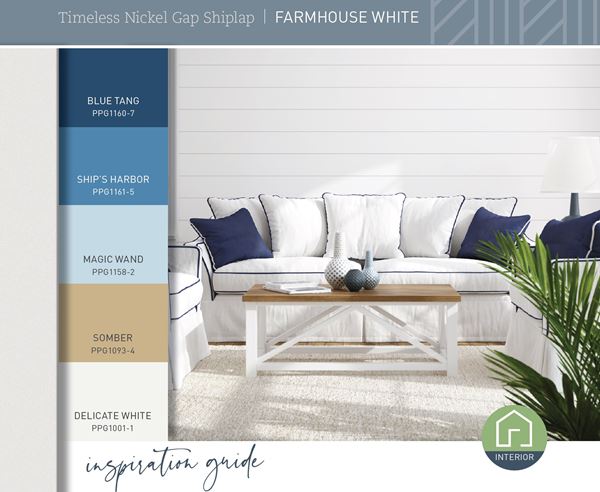 This modern living room features a cool color palette with a horizontal Timeless Farmhouse White shiplap accent wall.
READY TO GET STARTED ON YOUR HOME PROJECT? FIND WHERE TO BUY.