Posted 9/9/2020 by Amanda Hall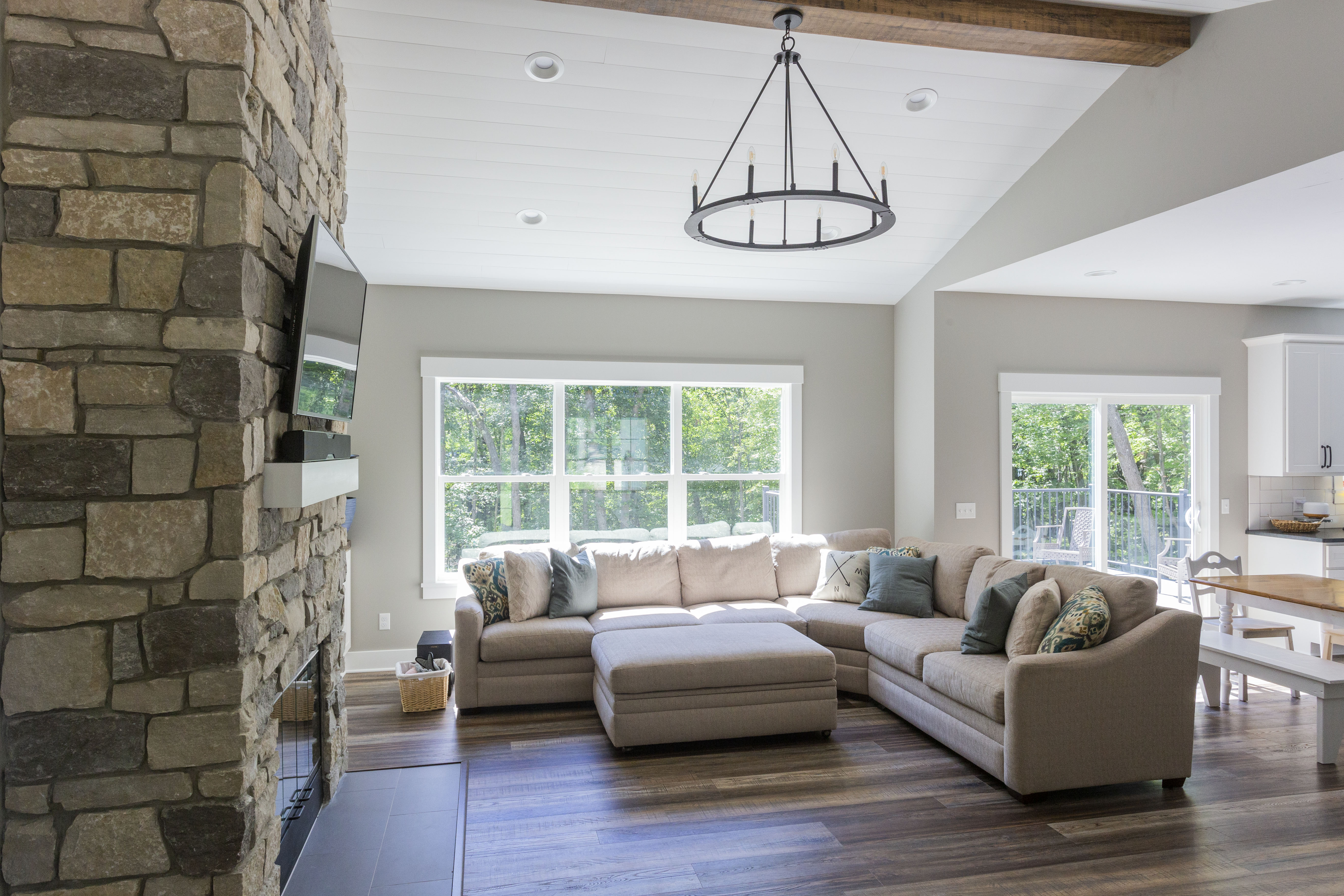 UFP-Edge shiplap photo contest 2020
We recently ran an Instagram photo contest in search of some stunning photos of personal shiplap projects. We love seeing home projects and this gave us a chance to highlight some of the accounts that really knocked it out of the park when it comes to shiplap. We had entries from various accounts: pros, designers, and do-it-yourselfers.

Out of all the amazing shiplap projects that were entered, we had three top contestants that we are excited to share with you. Photos were judged by creative use of materials and overall use of materials. Our grand prize winner received a $250 prize and our 2nd and 3rd place contestants each received a $50 prize.
The grand prize shiplap photo contest winner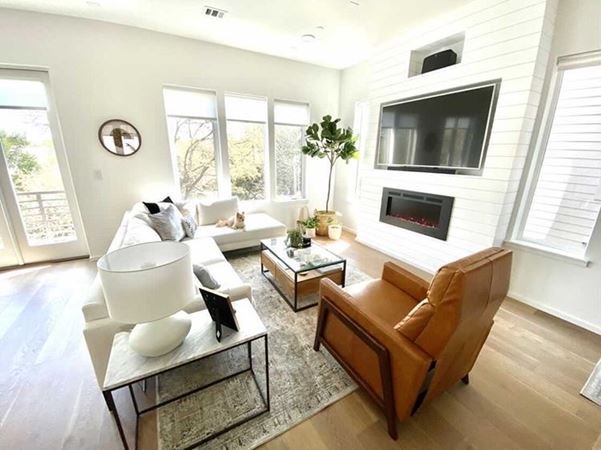 Grand prize winner of the shiplap photo contest, #ufpedgecontest
Our grand prize winner is interior designer @randy_baiza from @baiza_interiors. We love the creativity of his custom shiplap wall with TV and fireplace built-ins as well as his overall styling. Upon reaching out to Randy Baiza, he offered to share more insight into his project. We're giving you a behind-the-scenes look of this interior designer's project, as well as sharing his before and after photos.
"When our new home was being built, we did an early walkthrough. Immediately, I knew exactly what I wanted to do once I saw the living room space. I have never been a fan of TV's mounted on a wall as I feel that it just looks random. I began sketching out ideas for a shallow build out to give the space some dimension without taking up too much space as it's a tiny living room. With Christmas approaching, I really wanted to include an electric fireplace for the coziness factor. I had never used shiplap before and I really wanted to do it in a tasteful, crisp/clean manner. It was so fun to see my sketch come to life and everybody seems to really love the final product. I'm excited to use shiplap for future projects in new and creative ways!"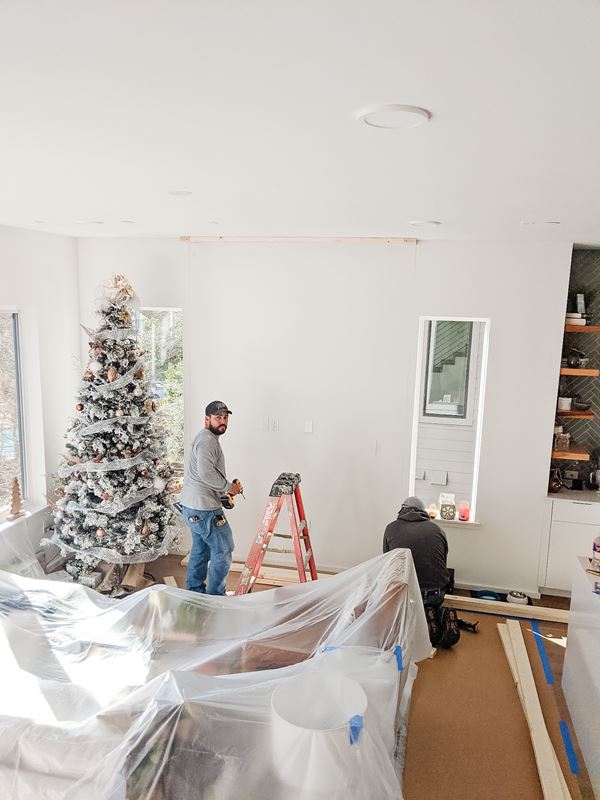 Before photo of the wall as pros are prepping for install.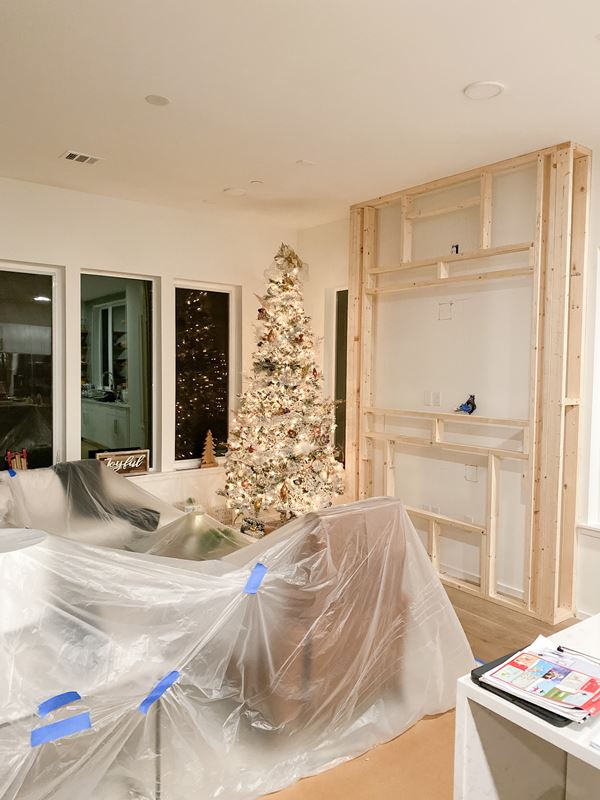 Framing of the built-ins is set in place and ready for shiplap.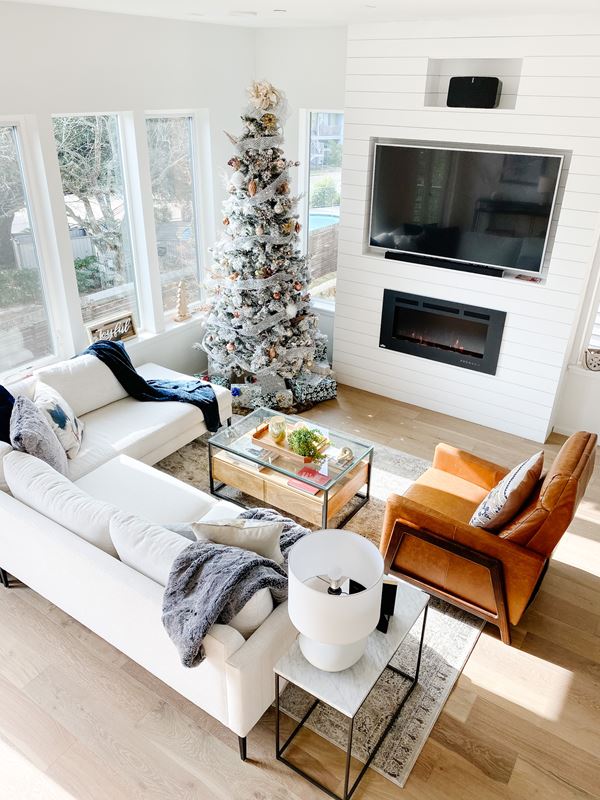 Shiplap wall is finished, and room is styled, ready for cozy nights at home. Try out this look with our Timeless Farmhouse White shiplap.
2nd place shiplap photo contest winner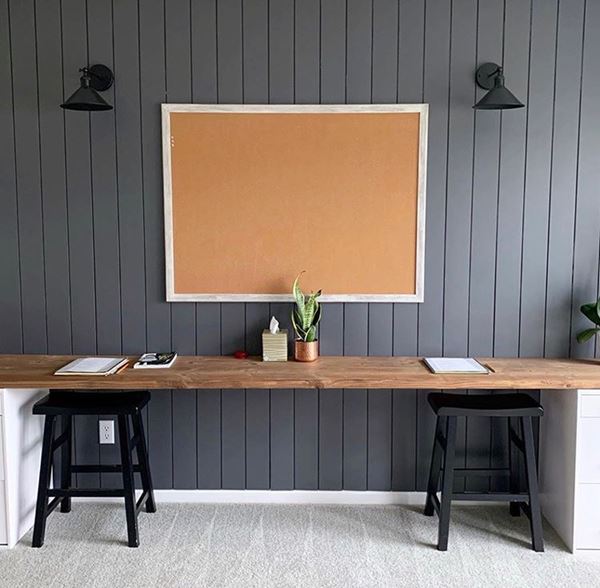 Our 2nd place winner was this image from @grayrosehome. Melissa is an avid DIYer with many inspirational home shiplap projects. We love this beautiful office space and homework station she created with dark gray vertical shiplap. This space is very relevant to current times as many working remotely and children are participating in virtual learning. Looking to revamp your home office? Get a similar look with our Timeless primed shiplap and paint it the color of your choice.
3rd Place Shiplap Photo Contest Winner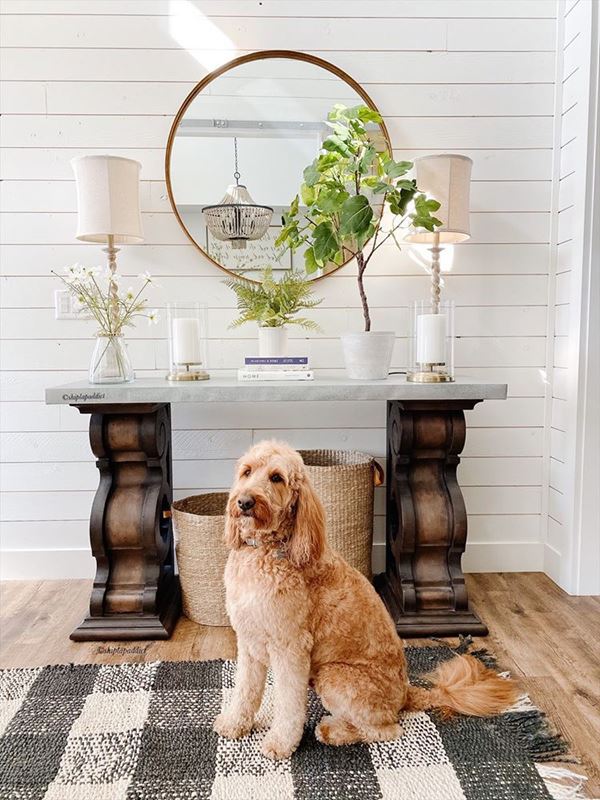 Our 3rd place winner was this image from @shiplapaddict. Bethany is another DIYer with a passion for breathtaking interior design and fabulous decor. We loved the look of this shiplap entryway. Not only does she decorate this space with precision and class, but her pup is an adorable model! Get this look with our Timeless Farmhouse White shiplap.
Follow us on Instagram to enter future shiplap photo contests for your chance at winning.
READY TO GET STARTED ON YOUR HOME PROJECT? FIND WHERE TO BUY.