Make a Statement with Unique Shiplap Wall Designs
Posted 12/6/2021 by Amanda Hall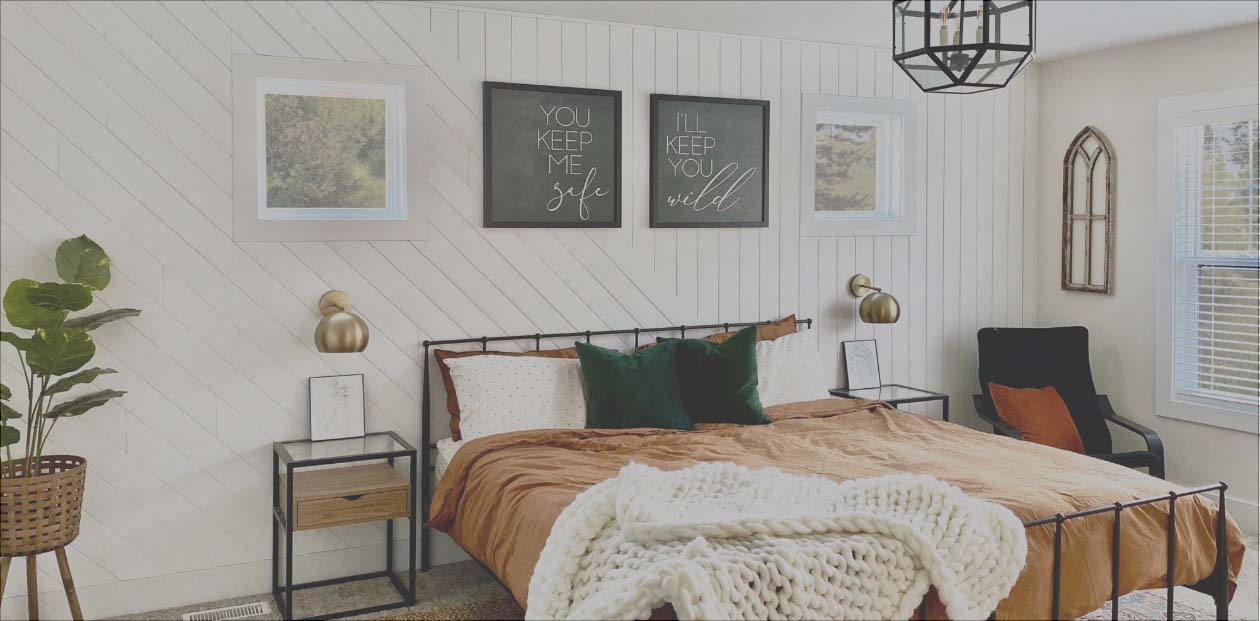 We've all seen shiplap in a
horizontal or vertical application
, but it is not limited to only these types of orientations. Shiplap can be installed in many different creative patterns on walls and ceilings. A unique shiplap design will take a bit more careful planning and cutting, but the result can make a real statement. Check out some of these shiplap designs for inspiration for your next project.
1. The Diagonal Vertical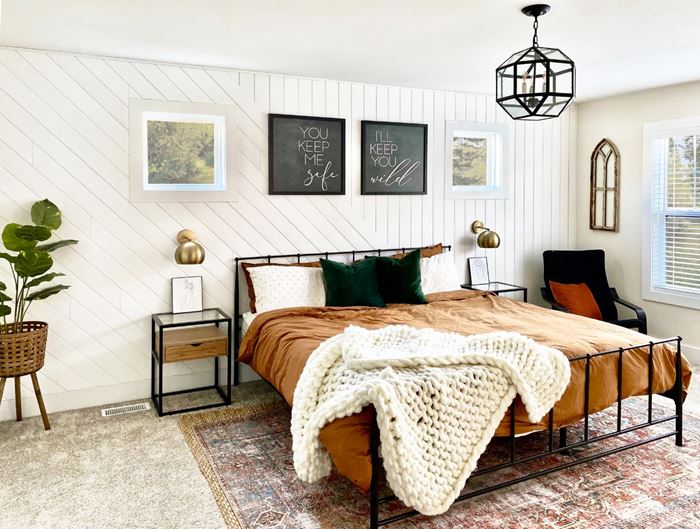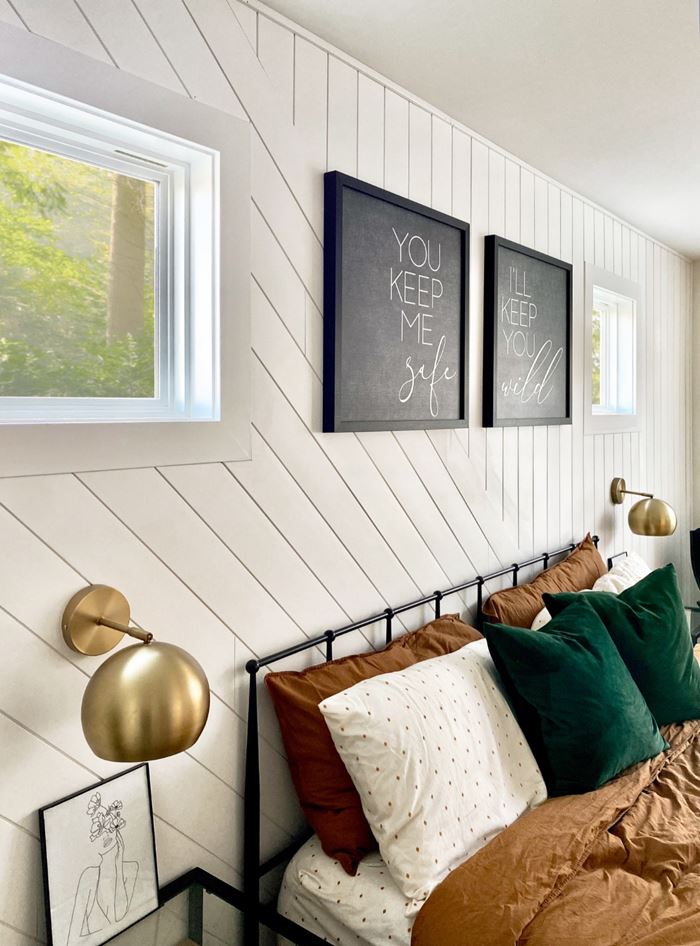 This modern bedroom shows off our smooth, prepainted Timeless Farmhouse White shiplap in a diagonal pattern along half of the room and a vertical pattern on the other half. To install the diagonal pattern, boards need to be cut at a 45-degree angle on the top and bottom. The vertical boards that butt up to the diagonal pattern will also need to be cut at 45-degree angles.

Try this design in the color of your choice with our primed Timeless shiplap that comes ready to paint.
2. The Diagonal Diagonal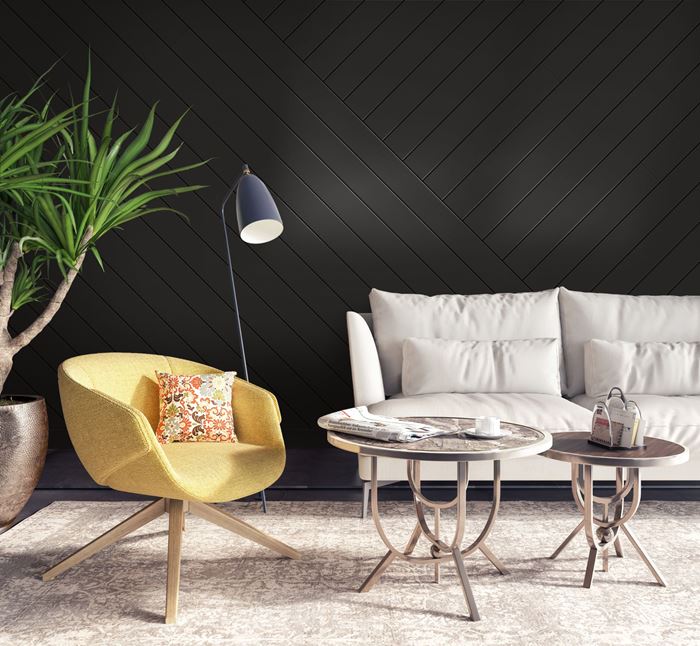 This accent wall design uses prepainted Timeless Midnight Black shiplap in different diagonal directions. Like the diagonal vertical pattern, the board ends that touch the ceiling and baseboard trim need to be cut at a 45-degree angle.
3. The Diagonal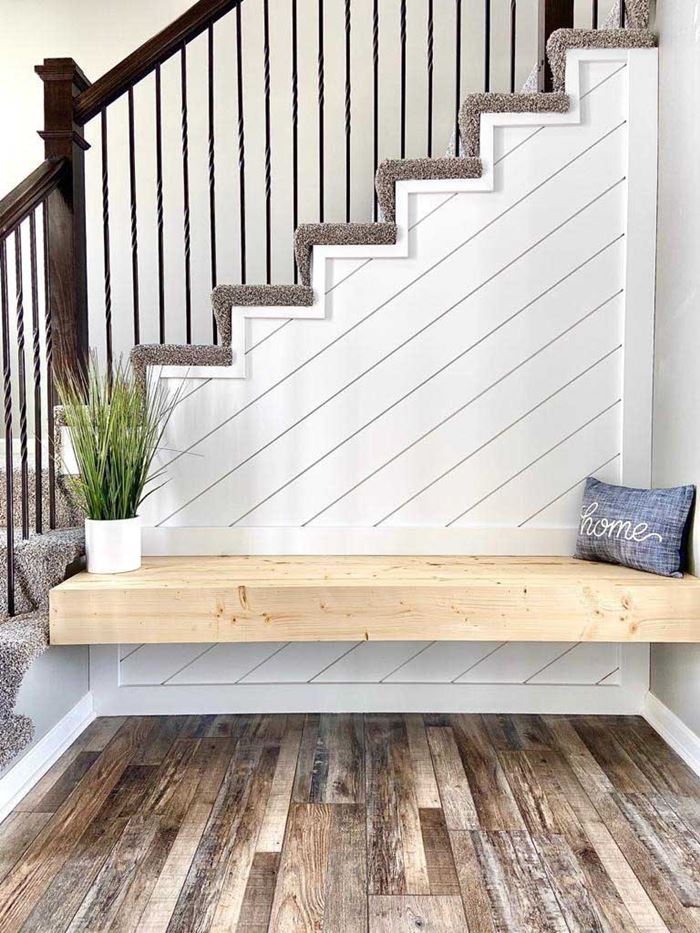 This pattern is perfect for small spaces like a reading nook, staircase, kitchen island or mudroom. This staircase wall features our prepainted
Timeless Farmhouse White shiplap
. Use the corresponding Timeless Farmhouse White 1x4 trim for a finished look.
4. The Parquet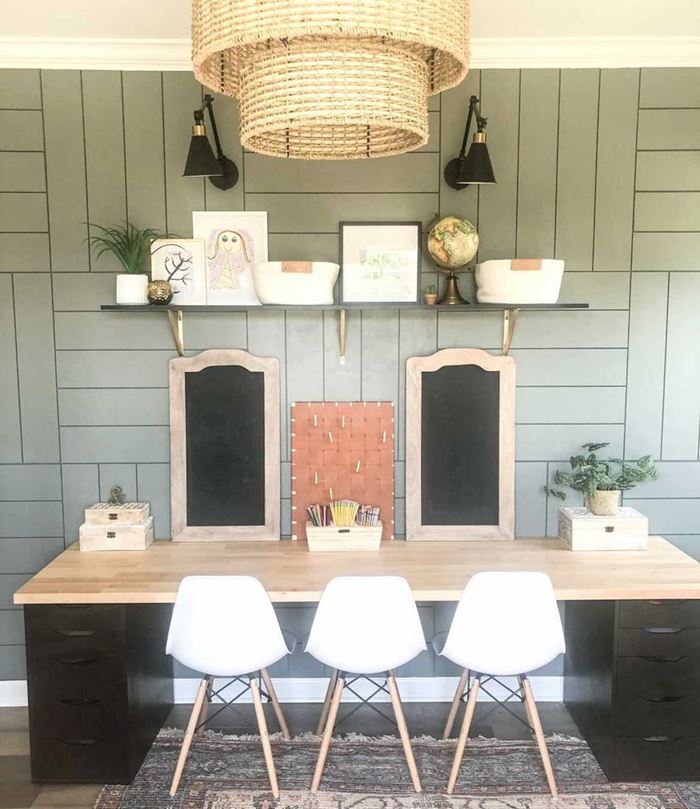 This home office showcases our Timeless primed shiplap in a parquet pattern, mixing horizontal and vertical boards. To create this look, start by creating a stack of horizontal boards, and that will determine the height of your vertical boards. Ideally, boards will all be cut to the same size.
Check out all our accent boards to find the right collection for a shiplap design that fits your home style. Need more inspiration? Check out our Pinterest board of Unique Shiplap Designs to find some other pattern ideas.


READY TO START A SHIPLAP PROJECT? FIND WHERE TO BUY.