2021 Virtual Home Features UFP-Edge Shiplap
Posted 2/15/2021 by Amanda Hall
Pro Builder's Show Village Virtual Home Tour
We've teamed up with Professional Builder magazine to sponsor a virtual Show Village home. The immersive experience was part of the 2021 IBSx–the virtual version of the NAHB International Builders' Show® as an in-person alternative. The Pro Builder Show Village showcases three different residential homes: the New New Home, the Thoughtful Home, and the Healthy/Clean Home.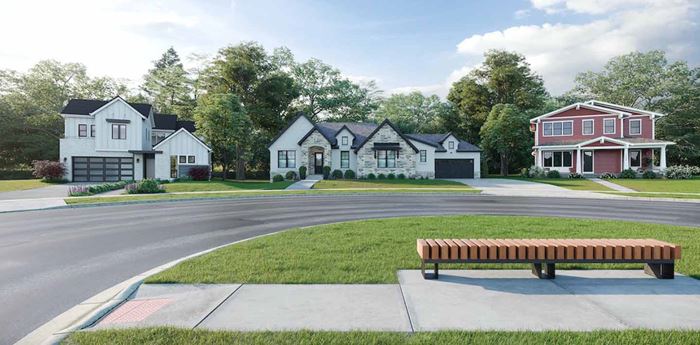 The virtual experience is made up of three homes that demonstrate on-trend designs and cutting-edge features.
The homes feature concepts related to post-COVID realities such as flexibility, privacy, wellness, security, and stress relief. Pro Builder joined forces with leading professionals in the industry to create this next-generation experience. The virtual tour allows you to walk through each home room by room to view the design layout and the products used throughout the home. Follow the tour guide through each home or explore on your own.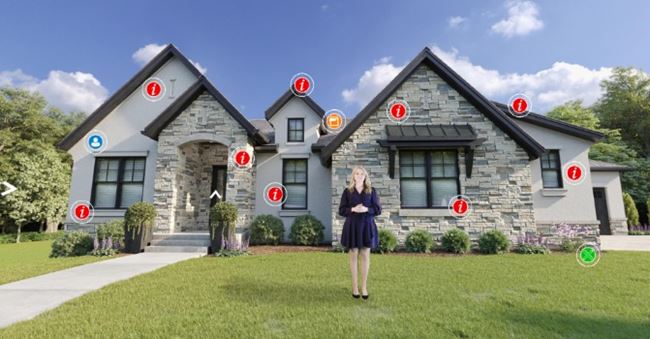 Learn more about product features and additional, insightful information provided by clickable pop-up icons as you tour the Thoughtful Home featuring UFP-Edge shiplap.
The Thoughtful Home Featuring UFP-Edge Shiplap
Our prepainted shiplap is used on the walls and ceilings of The Thoughtful Home. The home focuses on convenience, stress reduction and rejuvenation with a variety of multi-functional spaces that can be adapted to fit the homeowner's lifestyle. View the entire home with a one-time free registration.
View our Rustic Collection Gray shiplap in the Thoughtful Home's bathroom ceiling tray and bedroom accent wall.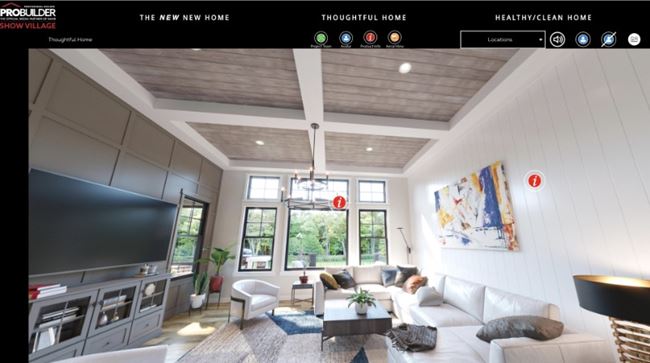 The living room area in the Thoughtful Home presents our Charred Wood Smoke White shiplap on the ceilings and Timeless Farmhouse White shiplap as an accent wall.
Take the virtual tour of the Thoughtful Home for the full experience. See if you can spot the areas with our shiplap, installed both horizontally and vertically.
Shop the shiplap featured in the Thoughtful Home:
READY TO GET STARTED ON YOUR HOME PROJECT? FIND WHERE TO BUY.