What is thermally modified wood?
Posted 5/27/2021 by Amanda Hall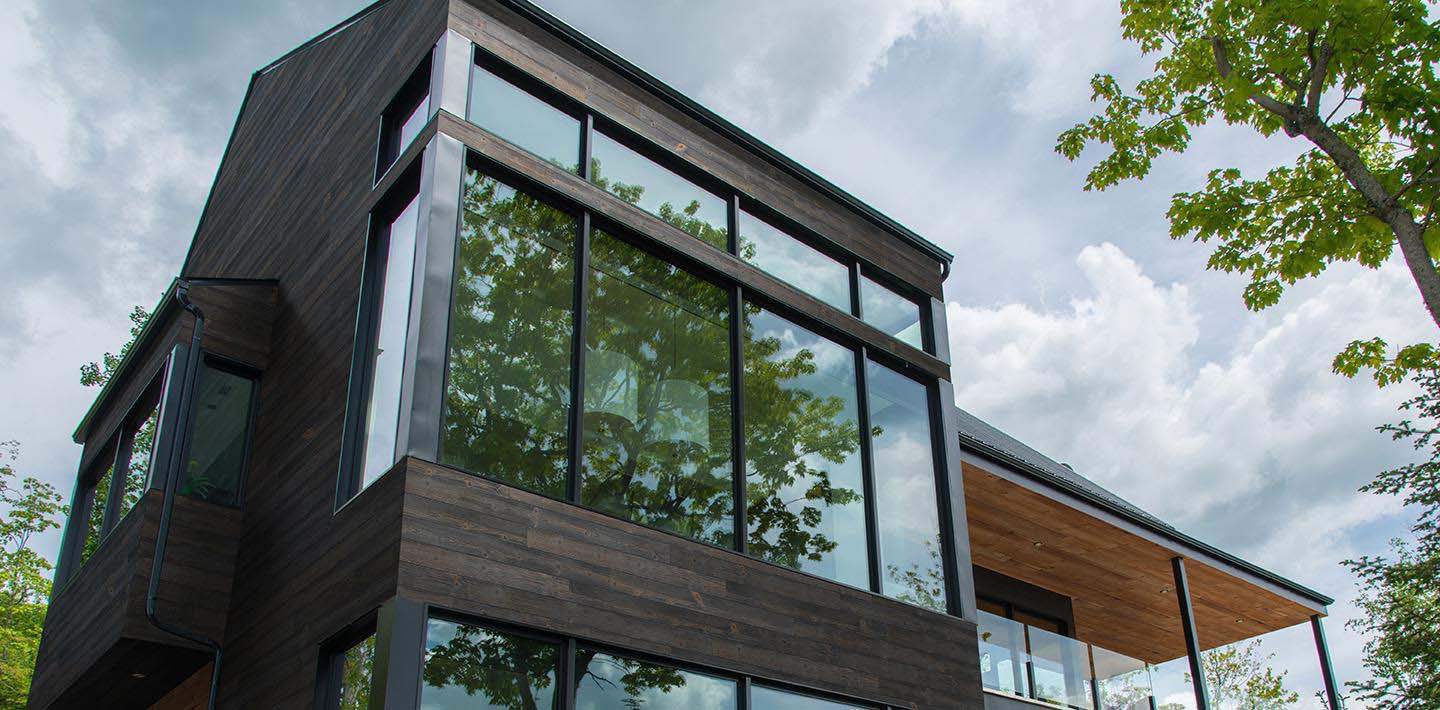 This modern home features Thermally Modified Wood Cladding prefinished in Timber Ridge.
Thermally modified wood has been around since the 1990s when it was developed in Europe as an alternative to tropical hardwoods. It is now taking off in the U.S., as it continues to outperform untreated wood. Thermal modification is an all-natural process that incorporates both heat and pressure to permanently alter the wood fiber at a cellular level.
The Thermal Modification Process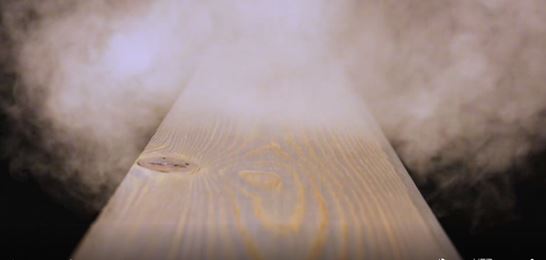 Using just heat and pressure, the wood's physical and chemical makeup is changed to create thermally modified wood.

The thermal modification process begins by heating the wood to 320 degrees in an oxygen-free environment. To prevent wood shrinkage, nitrogen is infused to retain some moisture. As the heat rises, the sugars in the wood are removed. This reduces the wood's moisture content to a very low level and makes it less susceptible to insects and decay. It also makes the wood less vulnerable to seasonal expansion and contraction cycles. Not only does the wood's composition change throughout the process, but the wood's appearance changes to a deeper color, creating the look of stained wood.


The Benefits of Thermally Modified Wood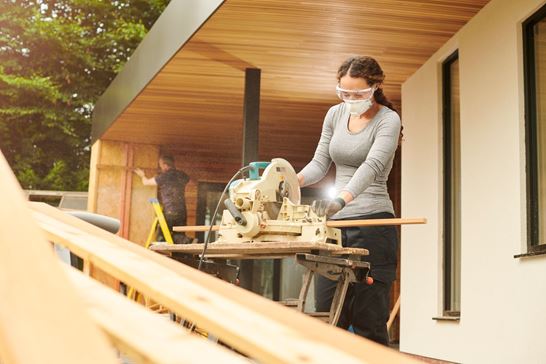 The low moisture content of thermally modified wood makes it lightweight and easy to cut and nail.

Thermally modified lumber has gained popularity because of its beneficial properties. It's dimensionally stable and proven more durable than its wood counterpart. Our Thermally Modified Wood Collection has a Class 1 durability rating, which is the highest out of four timber durability ratings.
Because it is naturally rot and insect resistant, thermally modified wood is meant to last for years without the need for continual maintenance.
As a result of its low moisture content, it is lightweight and easy to work with.
Thermally modified wood is a fantastic environmentally-friendly product that can be used on both interior and exterior walls and ceilings and in a variety of applications.
Beautiful Prefinished Colors with UFP-Edge Thermally Modified Wood Collection
Thermally Modified Wood Collection brings added value to the home with its on-trend prefinished color offerings. The prefinished (painted) cladding greatly reduces the variables weather may have on the finish and eliminates the varying moisture levels that adversely affect unfinished siding products stored outdoors. By keeping products indoors and inspecting them prior to finish, we ensure the most consistent and highest quality finish available.
No need to delay construction time with on-site painting. Each board comes prefinished in a variety of on-trend colors and in a Natural (clear coat) finish so you can achieve the look you want in less the time. Thermally Modified Wood Collection provides beautiful curb appeal for years to come.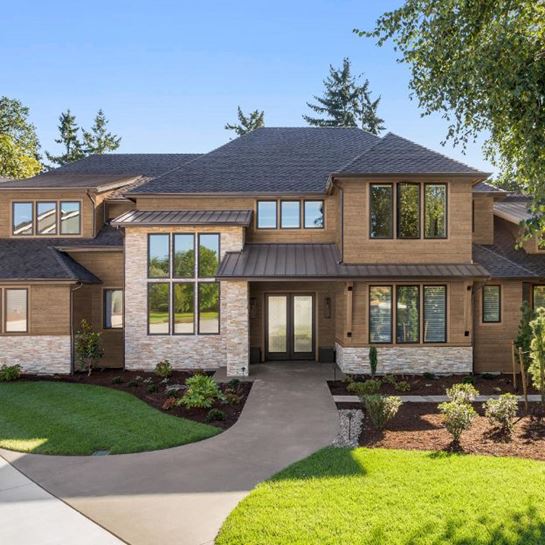 This home features Thermally Modified Wood Collection in Lost Trail.
Learn more about Thermally Modified Wood Collection
READY TO START YOUR PROJECT? FIND where to buy.