Easily Prepare Your Home for The Holidays
Posted 11/29/2021 by Amanda Hall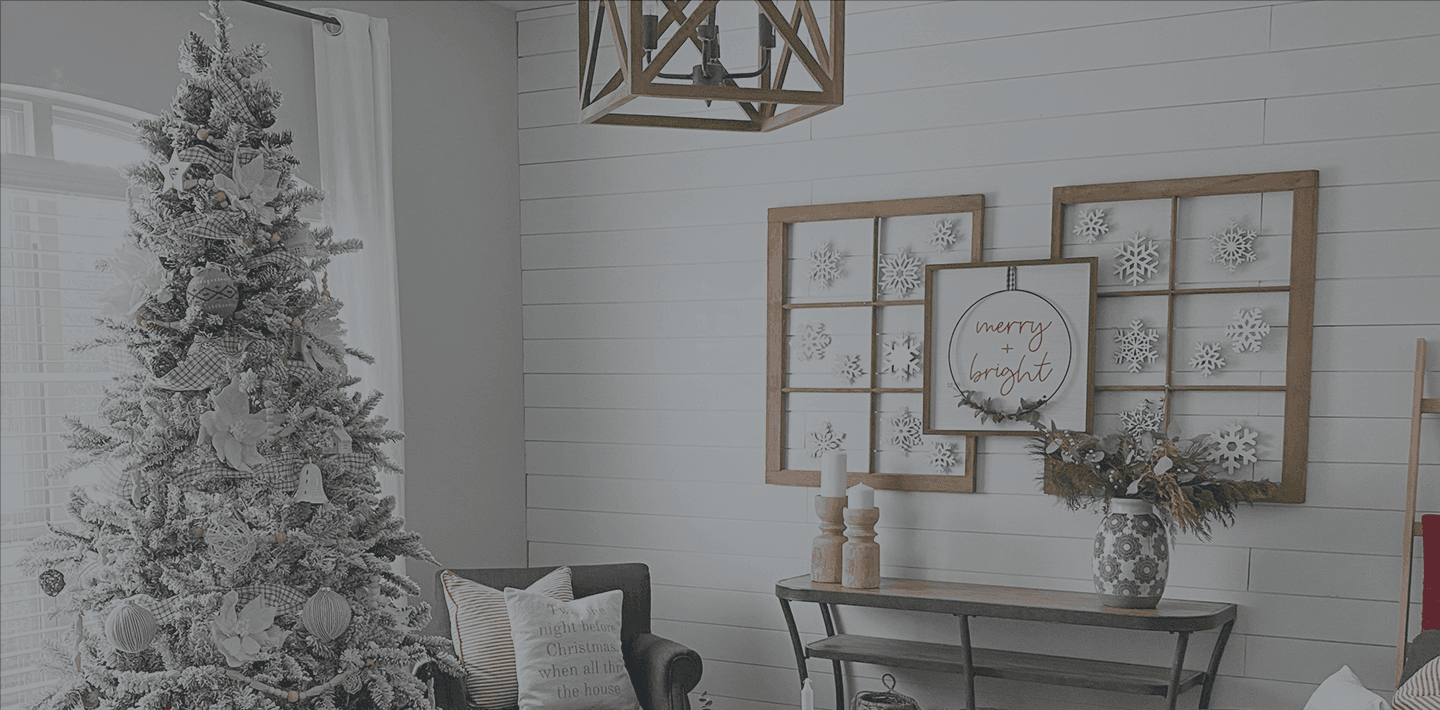 As we enter in the holiday season of festivities and family gatherings, don't wait to ready your home for hosting guests. Prepare now so that you can fully enjoy your guests without having to stress. A beautiful, maintained home will provide some respite and more time for relaxation.
1. Declutter
Clutter naturally comes with the extra guests and gifts of the holidays. Prep your home by purging unnecessary items. Get rid of the items you haven't used in more than a year or just aren't worth the storage space. Conveniently, this is a great time to make charitable donations. Decluttering your house may be an unexpected blessing to someone else in need.
2. Clean Out Your Fridge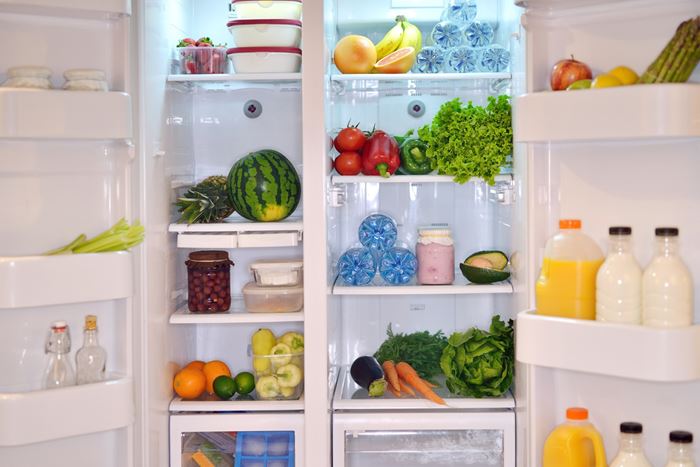 Expansive spreads and delicious foods are a part of the holiday season. If you don't know what is in your fridge, now is the time to clean it out and reorganize. Throw out expired, spoiled, or unused items and make room for your holiday meal plans.
If you want to get extra organized, label the sections in your fridge so that when you open the door, you know exactly what's inside. This will make it easier for guests who are cooking to navigate their way around. Create a bar cart with snack items and warm drink options for guests to help themselves as needed and avoid a congested kitchen.
3. Get Cozy with Additional Textiles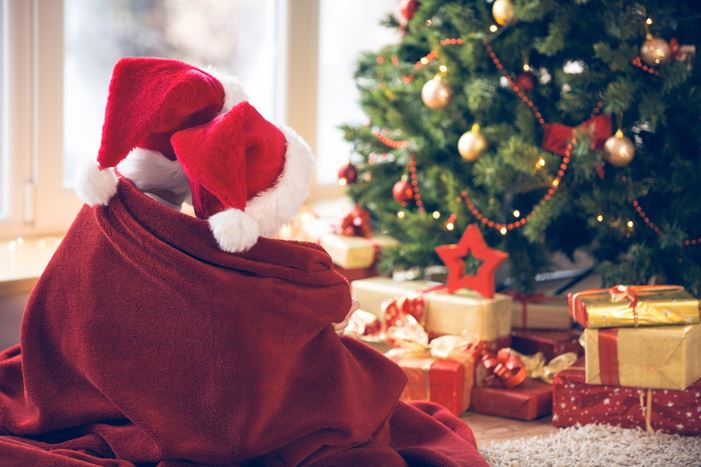 With the cold weather outside, it makes cozying up inside all that much more enjoyable. Create a cozy ambience for your guests with layers of textiles. Consider adding a comfortable rug for guests as they sit beside the fire and unwrap gifts by the tree. Add a few soft blankets and some plush pillows to your couches to encourage comfortable lounging and afternoon naps. You may even want to grab some extra pairs of slippers for guests to wear on chilly nights to avoid cold feet around the house.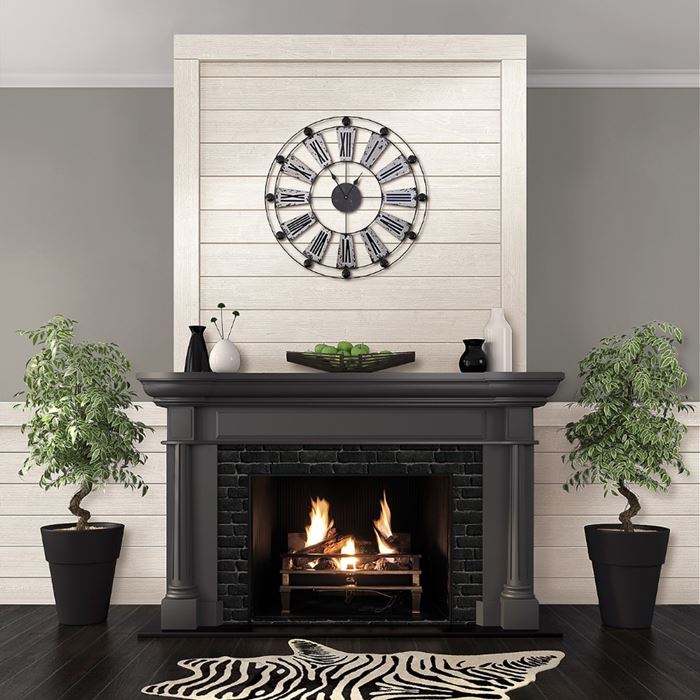 Feeling ambitious? Add texture to your walls for an additional layer of coziness with our shiplap products. Try out our Rustic Collection shiplap with its wire-brushed surface or our ultra-smooth modern Timeless Nickel Gap shiplap. Good design is all about the unity and balance of textural elements and colors.
4. Decorate the Main Spaces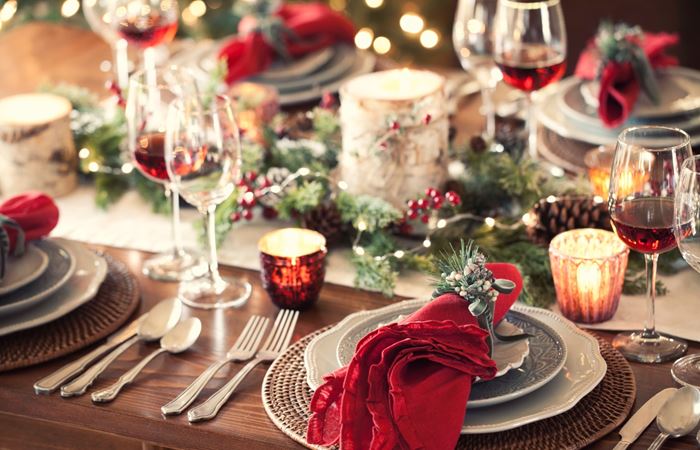 Once you've cleaned and decluttered, add some festive touches to your main areas. Keep it simple and stick to a color palette. Add a holiday sign to your entryway or mantle for a welcoming touch. You can add a holiday wreath or a festive jingle to this DIY shiplap sign project plan. Natural elements are the perfect décor for your mantle or dining table.
A garland, pinecones, and candles make easy, stunning centerpieces. Try adding a sprig to your napkin holder as a thoughtful detail. Create a cozy ambience with strings of lights, holiday scented candles, and a crackling fire. Make sure to set the mood by turning on the Christmas tunes before your guests arrive.
5. Revamp a Room with Shiplap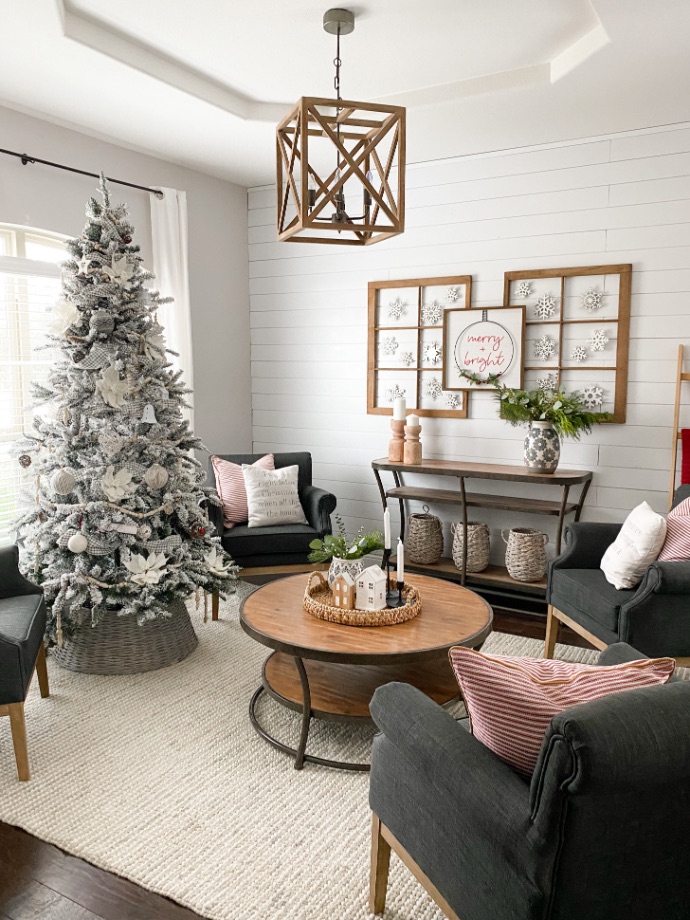 Timeless Nickel Gap shiplap is classic and modern and can be dressed up to fit any season.

The winter is a great time to be inside and focus on home projects because outdoor activities are limited. Prep your home for the holidays by revamping your front entrance or your guest room. A fresh coat of paint, a new light fixture, or a shiplap wall treatment can change the whole look of a room in a weekend. Wow your guests with these small home transformations of $500 or less.


Our shiplap collections come prepainted, so they're ready to install–no paint needed. Browse our shiplap collections to find the right style and color of shiplap for your home.
READY TO START A SHIPLAP PROJECT? FIND WHERE TO BUY.