Can I use shiplap as a shower surround?
Posted 5/27/2022 by Amanda Hall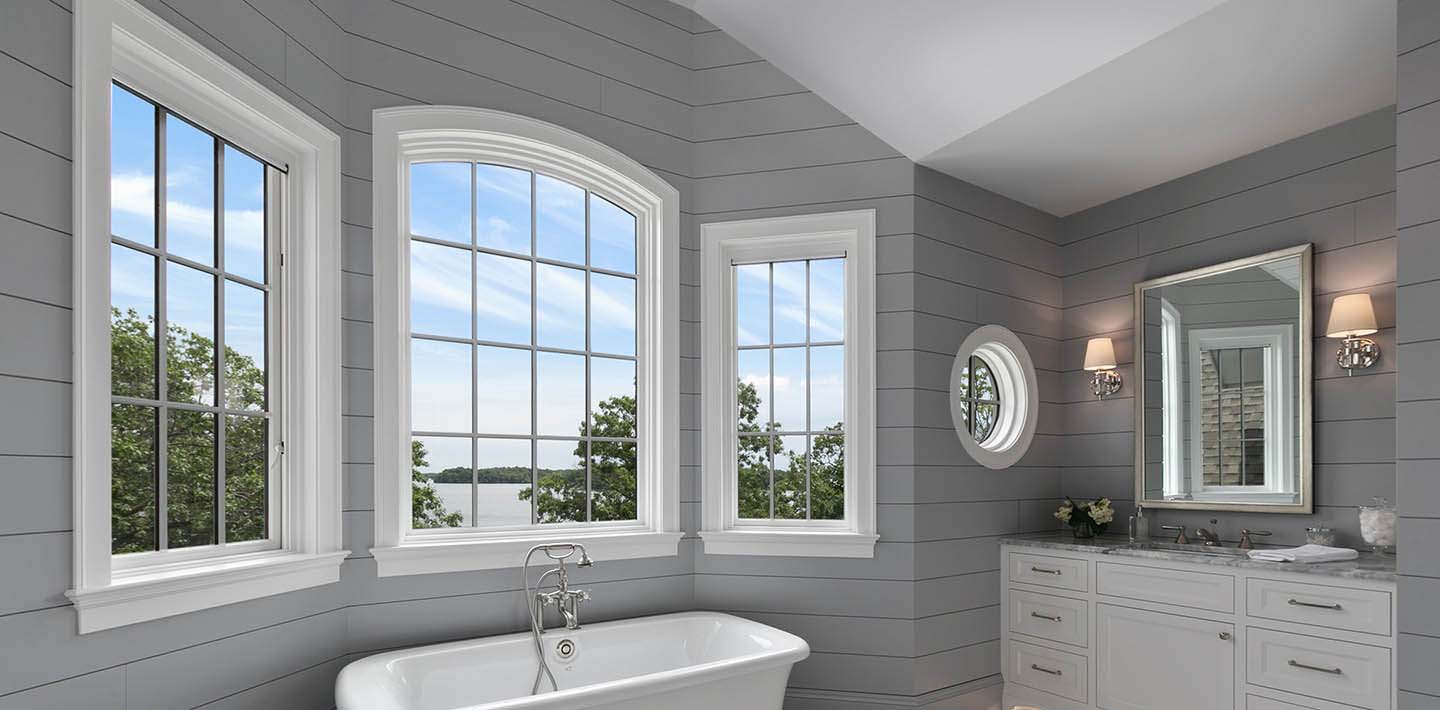 Installing shiplap in a bathroom is an easy way to add texture, color, and dimension without going way beyond your budget. Not all shiplap will hold up the same way in a bathroom, but our prefinished solid wood shiplap collections are built to perform in a bathroom where a shower is present. If boards are properly installed and the room is adequately ventilated, there should be no issues with warping or mold. To ensure moisture resistance, apply a wood sealant to exposed edges and seams.
Shiplap is great for a bathroom or powder room, but not as a shower surround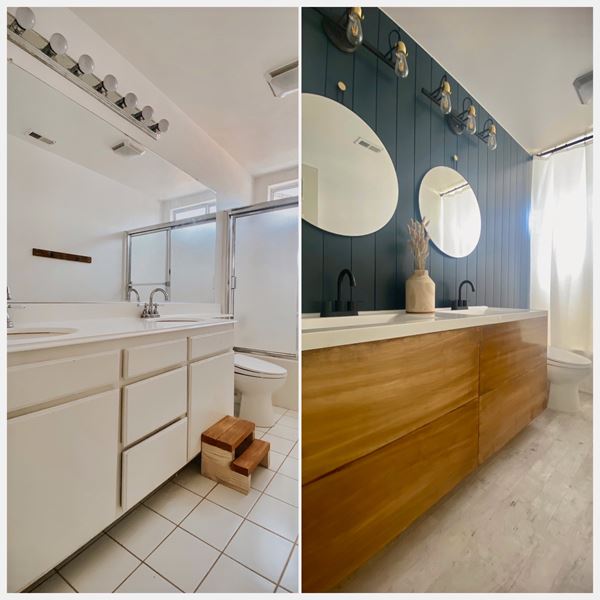 In this project, we partnered with @wonderwoodmom, to transform her kid's bathroom from dull to modern with our Timeless Cavalry Blue shiplap.
While our solid wood shiplap can be applied in a variety of bathroom applications such as an accent wall, ceiling, or wainscoting, it is not intended to perform like tile with frequent wetting as in a shower surround. If shiplap is exposed to water on a regular basis, it will likely warp or gather mold regardless, of how well it was sealed or installed. Our Thermally Modified Wood Cladding would be a much better choice as a shower surround or shower ceiling since it is crafted to perform through the elements on the home exterior.
Thermally Modified Wood Cladding is a better option for a shower area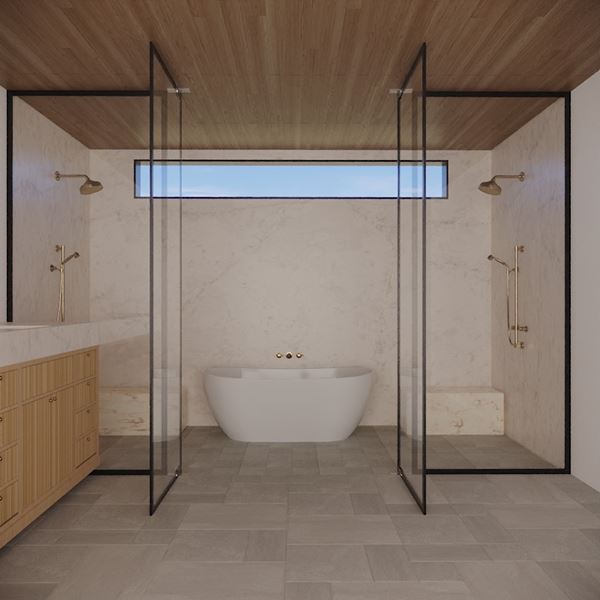 In our collaboration project with LHK interiors, Lisa Kanegae, the head designer, used our Thermally Modified Vertical Grain Hemlock in the bathroom ceiling design. This product will perform very similar to cedar and is a better choice for areas above a shower and bath. Our solid wood shiplap collections are safe to install in a bathroom, but we don't recommend them to be used in a shower surround.
READY TO START YOUR PROJECT? FIND where to buy.