2021 Trends: Textured Walls
Posted 11/2/2020 by Amanda Hall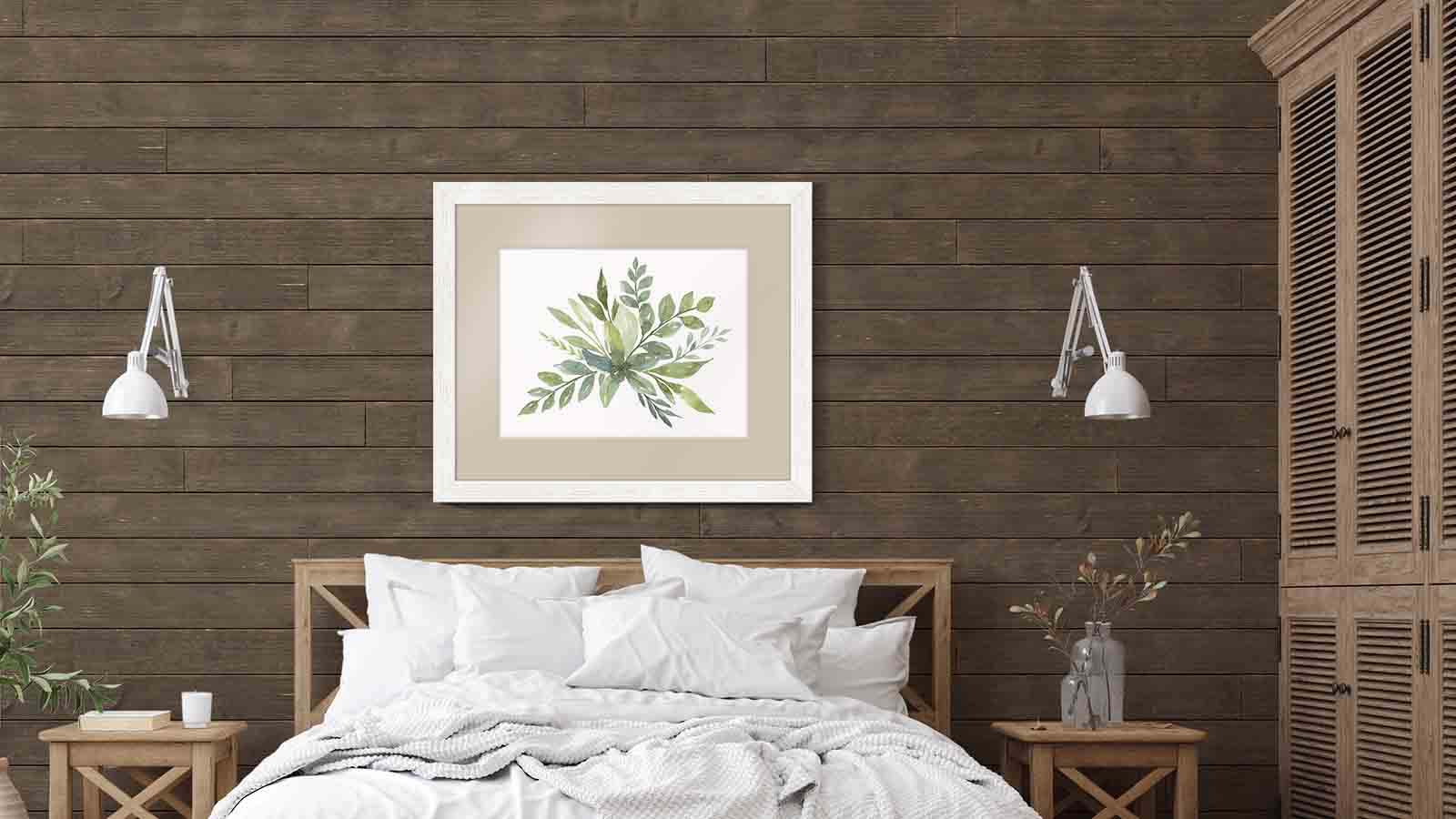 Ramp up the Texture in 2021
We've seen interior designs ramp up the texture through the use of natural elements. There are so many ways to bring nature's organic textures to your indoors, but here are some of the more popular textures we've seen so far in 2020: wood beams, wood shiplap, stone, marble, rattan, macrame, agate, furs, mixed metals, pampas grass, and leafy plants. In 2021, this texture trend is only getting bigger, going from minimalist to maximalist. Whether it be through limewash, stone, wallpaper, decorative molding, or wood shiplap, walls are becoming more tactile in nature.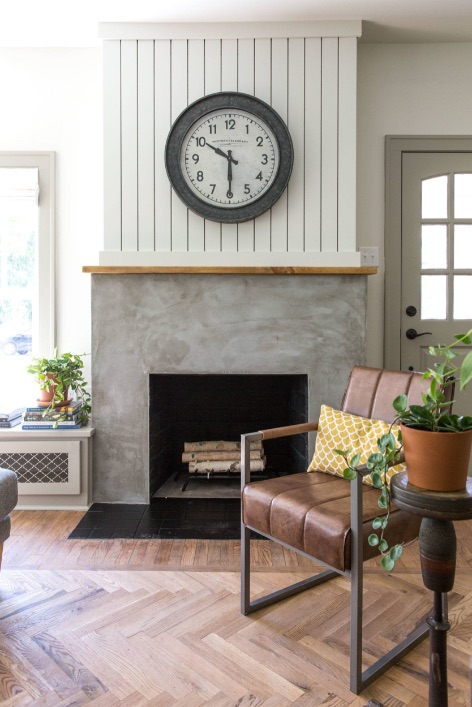 From the Giraffe Home flip, on HGTV's Fixer Upper, Joanna Gaines transforms this fireplace wall with the textures of limewash paint and shiplap.
Texture Heads for the Walls
Textured walls help bring depth, dimension, unity, and mood to a space. If you have a smaller space, adding texture to your walls makes the room look larger and uncrowded because it draws your eyes to the outer perimeters of the room. If you like a more neutral color palette, which is very popular among Scandinavian design styles, adding texture is a great way to create dimensional layering without feeling like you have to add much color. Textured walls can also unify the natural elements at play within your room's design. For instance, a rough sawn shiplap wall can complement the texture of a handwoven area rug or a jute light fixture.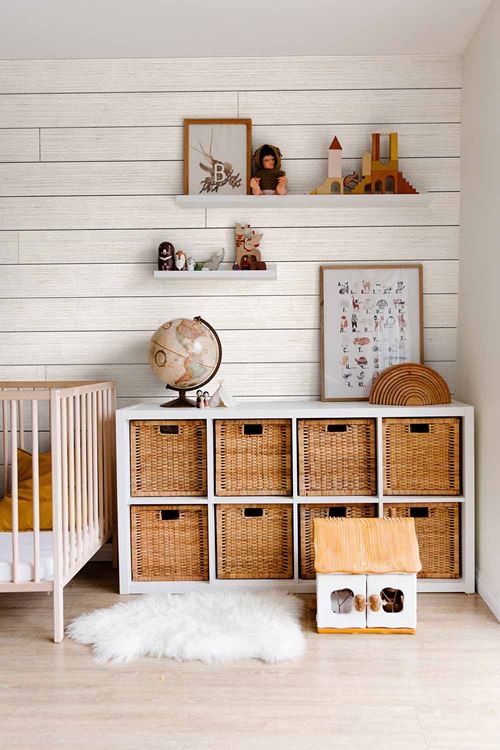 This neutral-colored, Scandinavian-styled nursery is full of texture with Rustic Collection White shiplap, rattan storage baskets, a sheepskin rug, and wooden décor.
Textured Shiplap Made From Real Wood
UFP-Edge shiplap isn't made from look-alike wood material. It's real wood! Made from pine, UFP-Edge shiplap can easily add natural texture to your walls. Our Rustic Collection shiplap offers a rough sawn finish much like vintage barn wood. It gives off a warm, cozy aesthetic and is available in several prepainted colors.

Our Charred Wood shiplap is best known for the way it highlights the wood's natural beauty. The innate wood grain texture is made from carefully burning the wood's surface, a process known as Shou Sugi Ban. Coming in several prepainted colors, this wood shiplap will bring eclectic textural beauty to your home.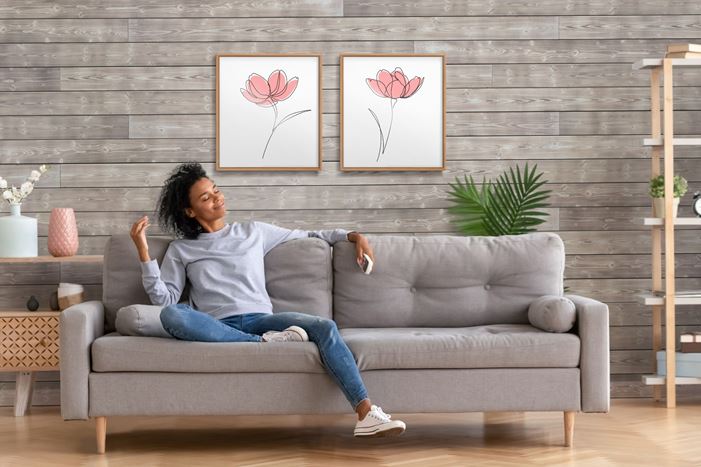 Bring a natural wood grain texture to your home with Charred Wood shiplap in Smoke White.

Unify A Room with Balanced Textural Elements
Textured walls are easy to achieve and can be ambience-altering without a massive pay out. You don't want to overuse the same material within a room but use a balance of textures. If you use a rough sawn shiplap on your walls, use wood in other areas throughout the room and then contrast with soft fabrics and mixed metals. As a rule of thumb, try using the same material in three different areas within a room. The key to great design is BALANCE, the right balance between textures and materials. Good designers use a plethora of textural elements to create rich layers within a room.
READY TO GET STARTED ON YOUR HOME PROJECT? FIND WHERE TO BUY.