How to Paint Primed Shiplap
Posted 7/8/2020 by Amanda Hall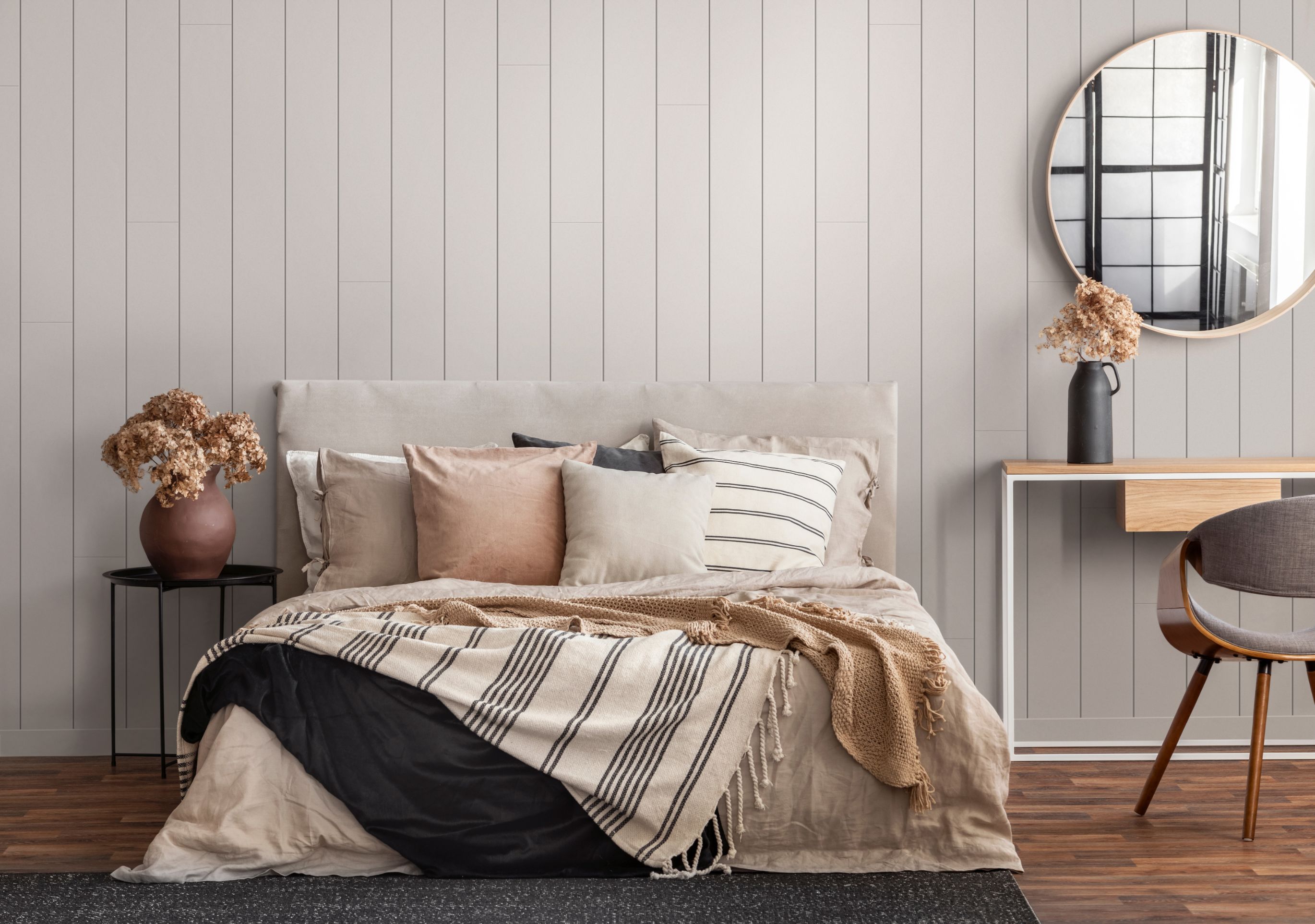 We'll Provide The Texture, You Choose The Color
Love the look of shiplap, but don't see the color shiplap you're looking for? We've got you covered. We'll provide the texture for your walls with our
Timeless primed shiplap
and you can choose whatever color you want to paint it. With our Timeless primed shiplap there are so many possibilities. Check out these uniquely painted shiplap spaces for inspiration.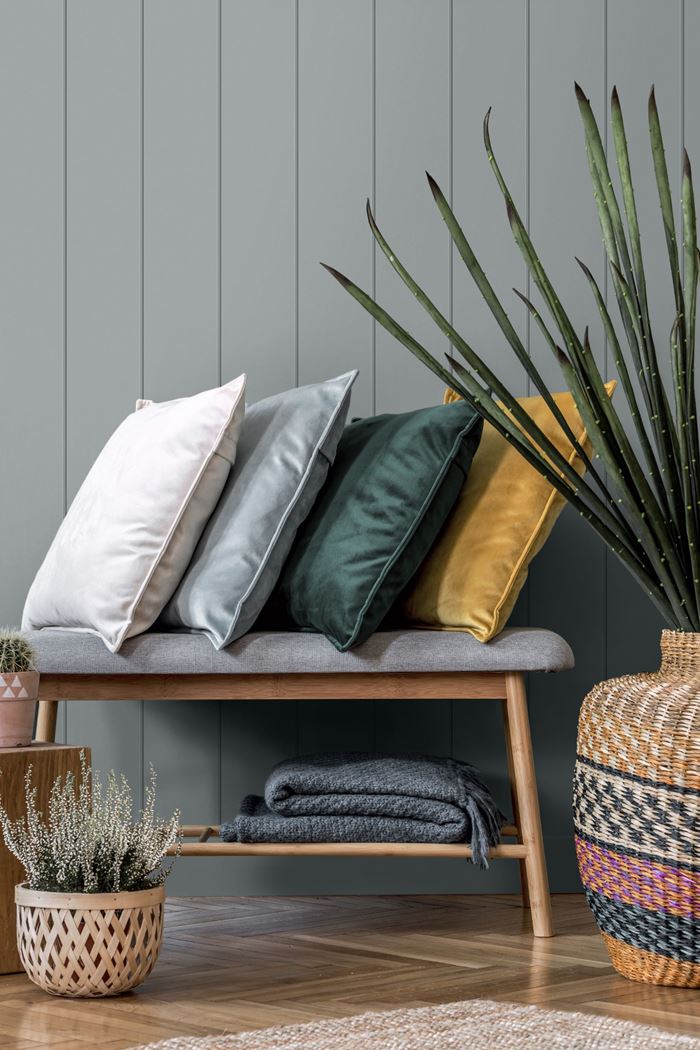 Drawn to earth tones? Try out a sage color on our Timeless primed shiplap.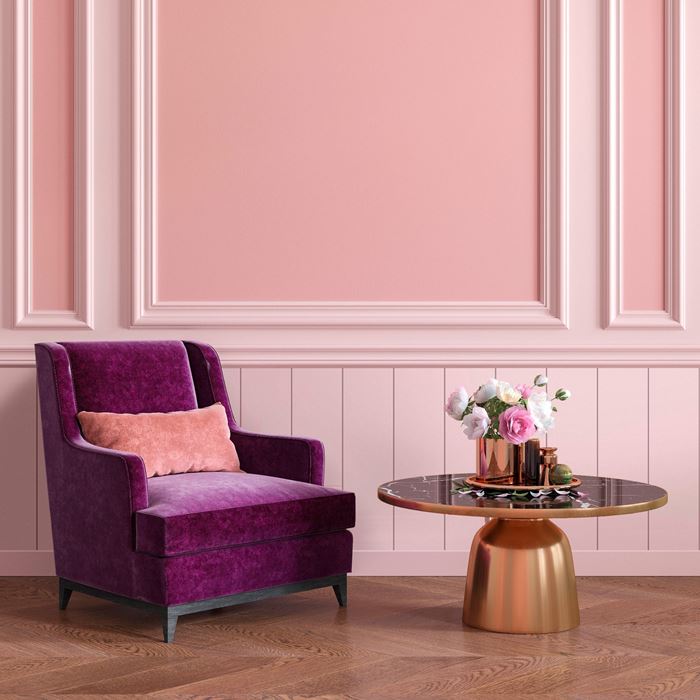 Like a bold, eclectic look? Try installing our Timeless primed shiplap as a wainscoting application and paint it a blush pink!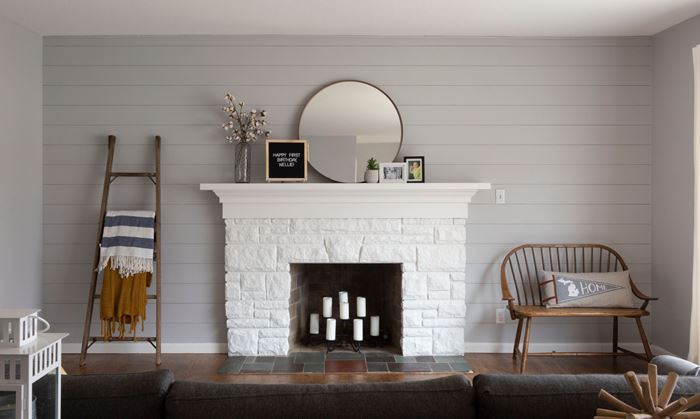 Prefer a more neutral-colored home? Brush on a light gray or greige on our Timeless primed shiplap.
How to paint primed shiplap
You can paint each board beforehand, but it's easiest to paint after installation in order to avoid any possible paint scratches during installation. Follow these simple steps to paint your primed shiplap.
Step 1
First off, you'll need to calculate how much paint to buy for your shiplap. To do this,
calculate
the square footage of the surface you intend to paint and divide it by the total number of square feet that your gallon of paint can cover. Based on the quality of paint, you may need to paint multiple coats.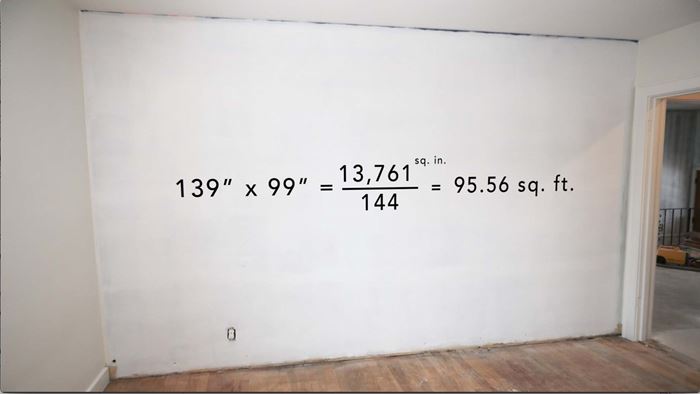 Step 2
Before you begin, make sure you have taped off the area of shiplap you are going to paint and covered your flooring to avoid any paint that may drip or spray.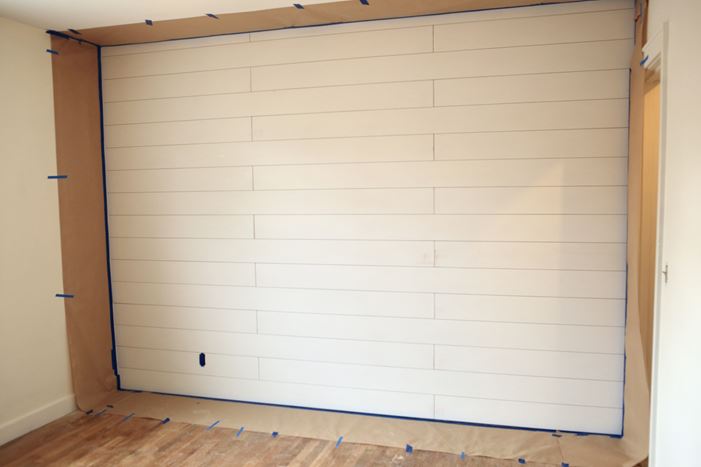 Step 3
To paint, you can either use a brush and roller or a spray painter. A spray painter will save you a lot of time if you have access to one.
Using a spray painter:
To begin, open the top of your spray painter and pour the paint into the sprayer. Close and shake well. Begin by spraying uniformly – side to side. When you've finished spraying an even coverage, you'll want to let the paint dry for half an hour since wet paint can look like the layer underneath. Then you'll want to inspect your wall in order to decide if you'll need to do apply a second coat.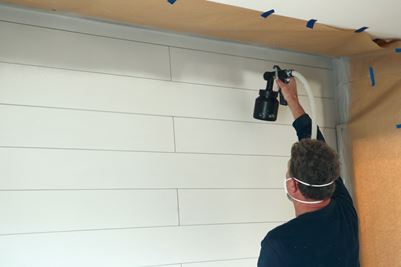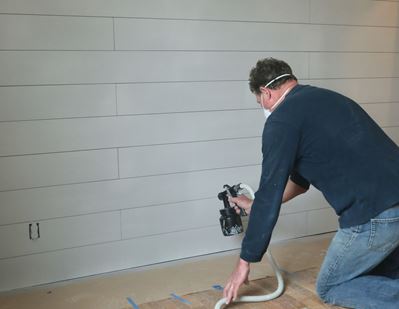 Using a brush and roller:
Begin by cutting in with your paint brush along the perimeter of your shiplap area. Next, paint your shiplap nickel gaps since your roller will not reach inside those gaps. You'll finish painting by using your paint roller, rolling from top to bottom of your wall. Let paint dry for half an hour before checking if you'll need to apply a second coat. Sometimes wet paint may look like the layer underneath.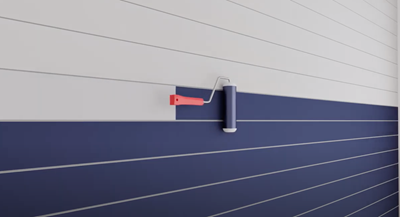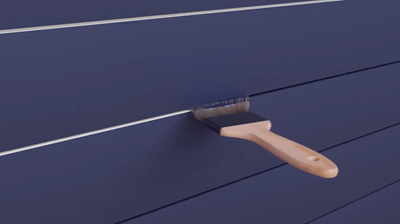 Step 4
Let paint dry for 24 hours, remove your tape and floor covering, and enjoy your freshly painted shiplap walls.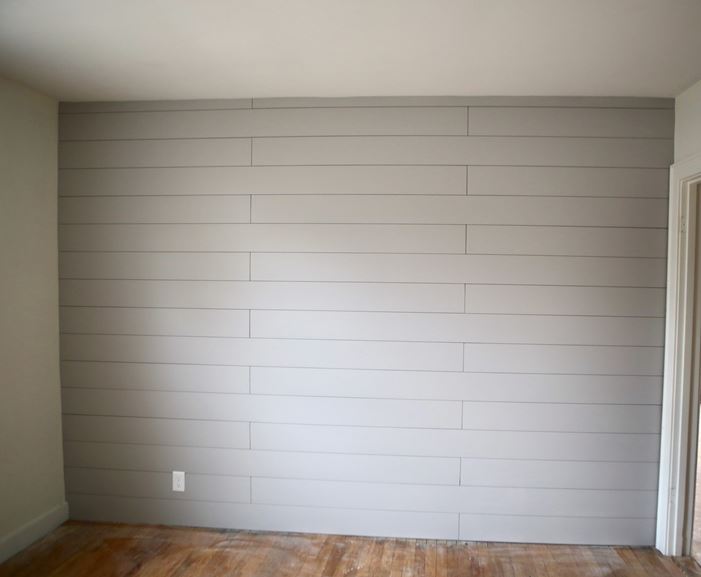 Watch this video to see how it's done.
Ready to start your project? Find where to buy here.