Greens dominate 2022 'Colors of the Year'
Posted 10/29/2021 by Amanda Hall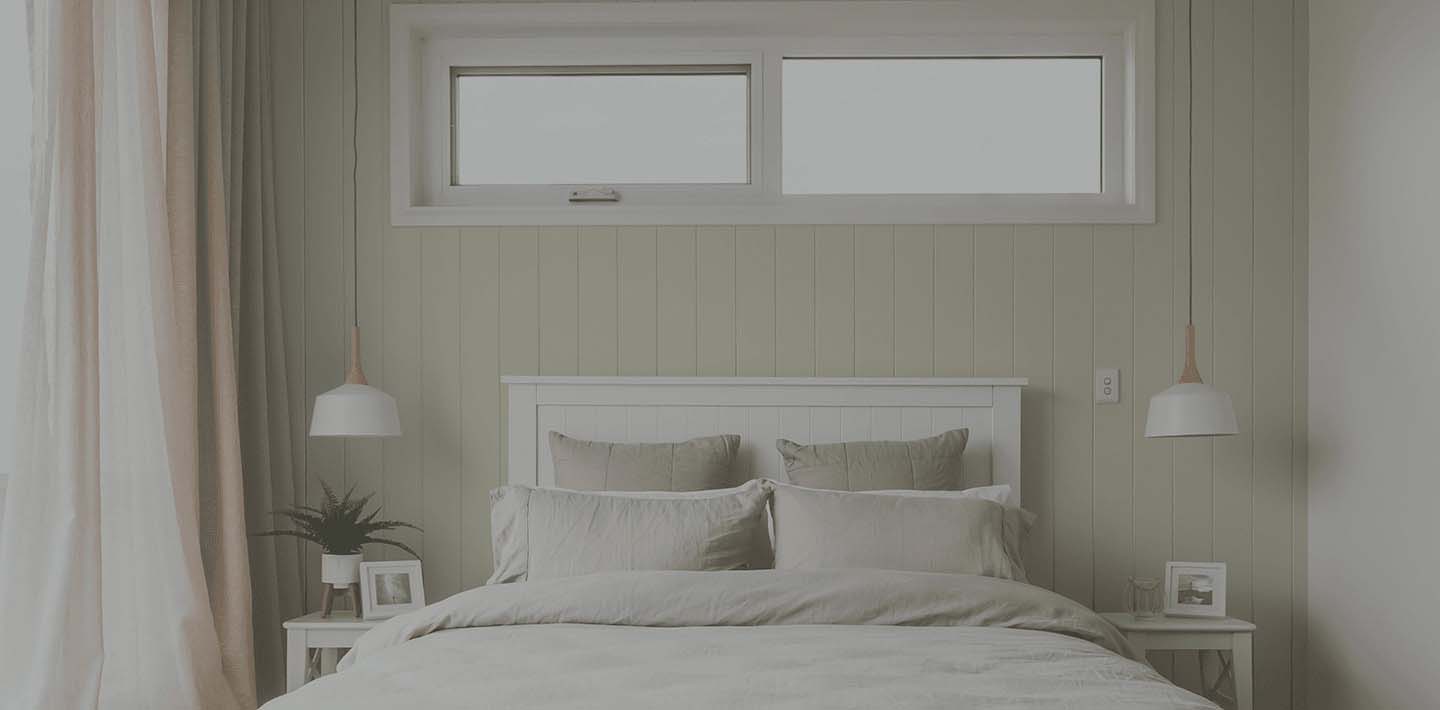 Every year, paint and color experts announce their picks for the colors that best reflect the current culture and design trends from around the world. We couldn't help but notice a common theme among their "Colors of the Year" for 2022. The top selections from well-known paint companies were muted greens. Blanched Thyme from Valspar, Olive Sprig from PPG, Laurel Tree from Behr, and Evergreen Fog from Sherwin Williams were the "2022 Colors of the Year."

These soft, sage greens are soothing and reminiscent of the natural world. They work well with wood accents and provide a sense of grounding. If you're looking for a color to paint your next home project, you may consider trying one of these popular green hues. For additional style, paint your color choice on our Timeless nickel gap primed shiplap.
2022 'Colors of the Year' on Timeless Shiplap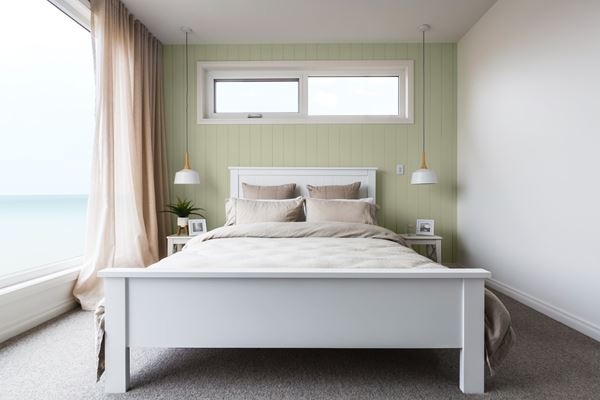 This oceanside bedroom features Timeless primed shiplap painted in "Color of the Year" Olive Sprig.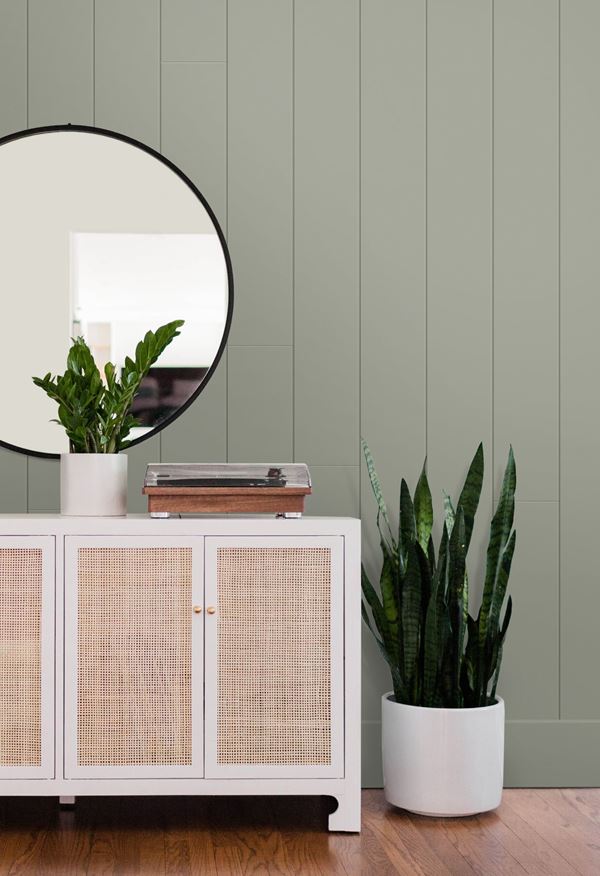 This mid-century modern living area shows Timeless primed shiplap painted in "Color of the Year" Evergreen Fog.
If these "Color of the Year" shades don't jive with your home style, explore other green paint options. Here are a few other green paints on Timeless shiplap.
Rich Green Shiplap Bathrooms
In this recent project, @wonderwoodmom painted the shiplap in her bathroom a beautiful rich green. She paired the green shiplap with warm gold and wood accents. Try creating this look with our Timeless nickel gap shiplap that comes primed or prepainted.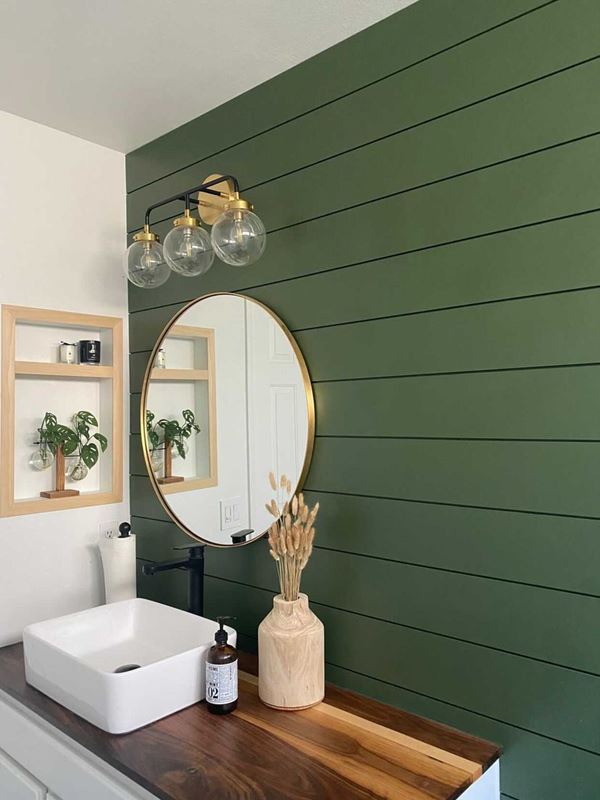 The shiplap in @wonderwoodmom's bathroom is painted in Cypress Vine by Behr paint.
In our collaboration project with design firm, West Lane Company, they created a modern, eclectic powder room in their transitional, contemporary home.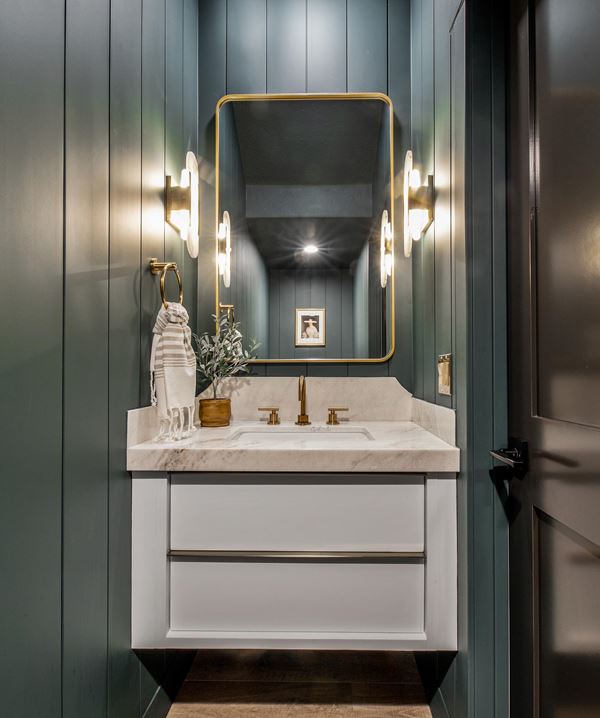 West Lane Company decided to gold bold in a small space and used Amazon Green paint by Sherwin Williams for this rich look.
Light Green Shiplap Sunroom
If you're looking for a slightly lighter shade of green, this Soft Sage by PPG on our Timeless primed shiplap is an excellent choice.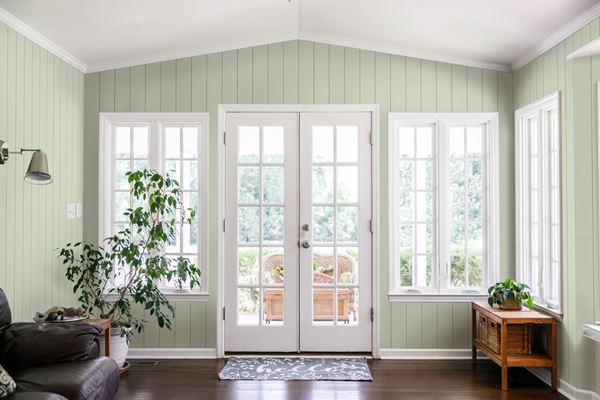 Timeless nickel gap shiplap comes in a tongue-and-groove interlocking profile that creates automatic spacing without the use for nickels.
Timeless nickel gap shiplap comes in primed and four prepainted colors: Farmhouse White, Cavalry Blue, Granite Gray, and Midnight Black. Learn more about this shiplap collection.
READY TO START YOUR PROJECT? FIND WHERE TO BUY.