This Home Design Trend is Now En Vogue. Do You Dare Change Sides?
Posted 9/12/2023 by Tyler Thayer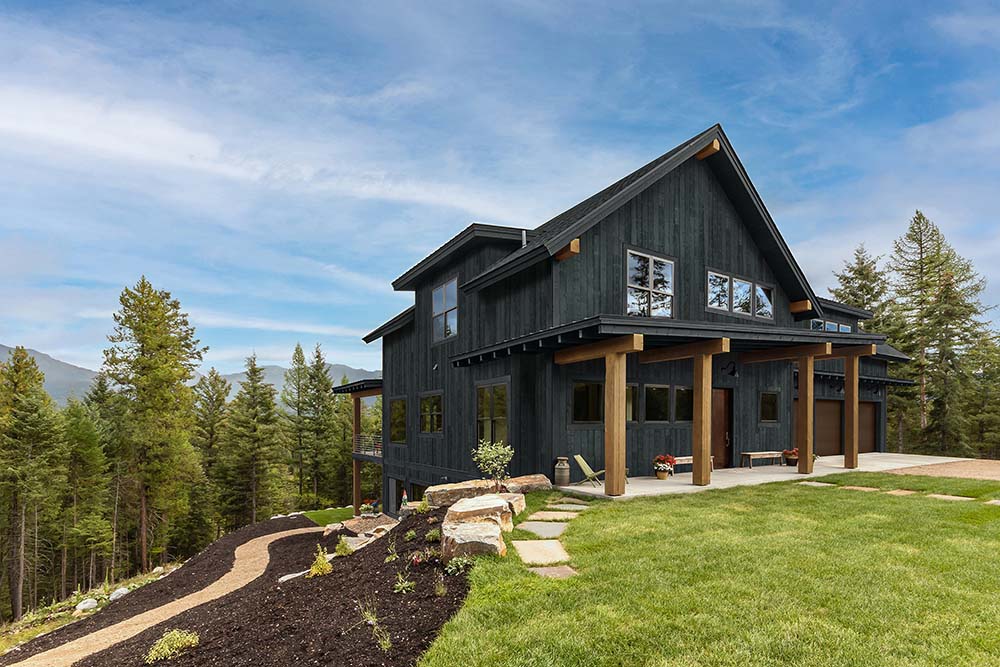 There was a time when everyone wanted a white house with black windows. While that's still a great look, more people these days are getting in touch with their alter ego and coming to the dark side.
As in, dark siding.
Even Joanna Gaines of HGTV fame is adding dark color options to her trademark white modern farmhouse style.
"This is the thing now that I'm seeing everywhere," said Monique Koudelka, a Texas-based director of design at Quest Design & Fabrication. "Designers have latched onto this.
"White shiplap has been very popular for several years now and I think people are trying to get away from that. I see a lot of where they're still using that shiplap, but in a dark color."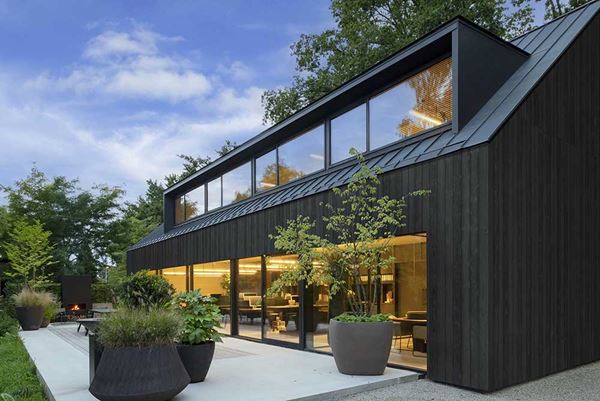 Why is dark siding gaining appeal? For one, the color makes a bold statement. Two, people are realizing that the statement it makes isn't scary at all. Instead, dark siding has a classic vibe that pairs well with accents of most any color, making a home really stand out with serious curb appeal.
Consider Marcey Flood a convert. As lead designer for a custom home builder in Michigan before launching her own design firm, Flood has been incorporating darker siding on both new and existing homes whenever possible.
She often goes with black, which really pops on a home tucked in the woods, for example, by contrasting the colors of trees and flowers in the landscaping. Black also can take on a beautiful range of grayish hues on a home that gets a steady dose of sunshine.
Darker greens with natural tones are another favorite of hers, while charcoal grays are becoming more popular, too.
"I'm seeing a big increase in the use of dark exterior siding," Flood said. "Homeowners are willing to take more risk with their selections and be more daring with their color choices.
"People are gravitating to dark siding because it's such a classic, timeless look. It's kind of the new white siding."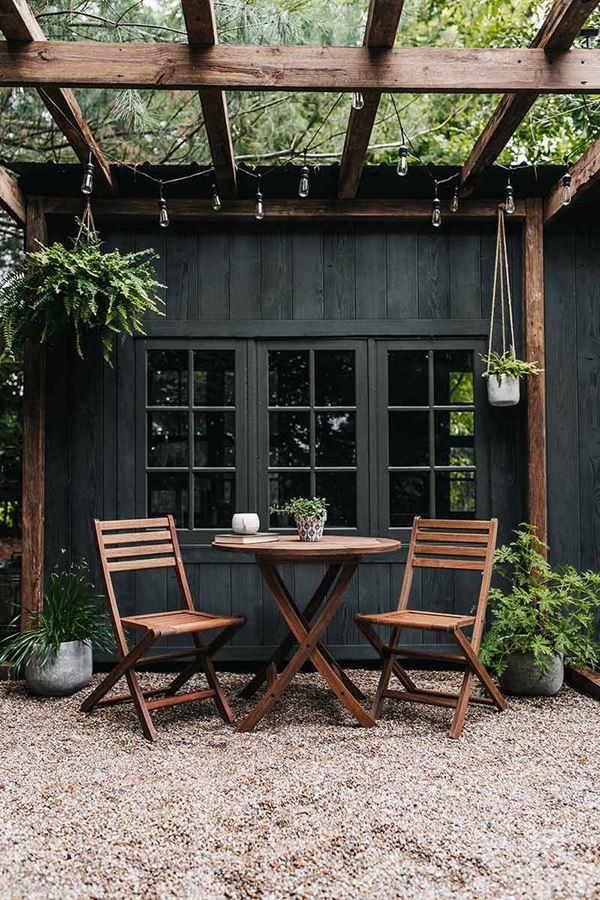 Flood is especially fond of Thermally Modified Wood Collection siding. The natural wood cladding comes in a variety of on-trend, pre-stained colors including several from the dark side of the color palette such as Black Forest, Timber Ridge and Wood Smoke.
Thermally Modified Wood is ideal for the main siding of a home's exterior because an innovative heat and pressure treatment makes it rot-resistant and built to last. The process also bakes in the color and highlights the natural variation in the wood for a one-of-a-kind finish.
Thermally Modified Wood Collection cladding works really well with a variety of architectural styles. And it adds texture and contrast to exteriors featuring other materials such as stone and brick.
"I really like to complement the colors, but in different materials," Flood said. "Thermally Modified Wood does work really nicely on those houses where you're looking for an additional architectural moment."
Take a look at how Premier Outdoor Living used the new Black Forest color of Thermally Modified Wood on a recent exterior siding project in from Premier Outdoor Living in Greater Philadelphia. The tongue-and-groove, end-matched cladding is easy to install and looks amazing.
Paired with the natural color of Thermally Modified Wood on the ceiling, the new black forest creates a spectacular combination of dark and light.
"Black forest has a very cool, dark black look with no wood grain bleeding through," said Sean Collinsgru, owner of Premier Outdoor Living. "You can use it on a modern accent wall or on an entire structure."
Dark siding products such as Thermally Modified Wood Collection shine in home interiors, too. Flood loves to use dark colors as an accent wall, on the ceiling or on a fireplace surround, for example.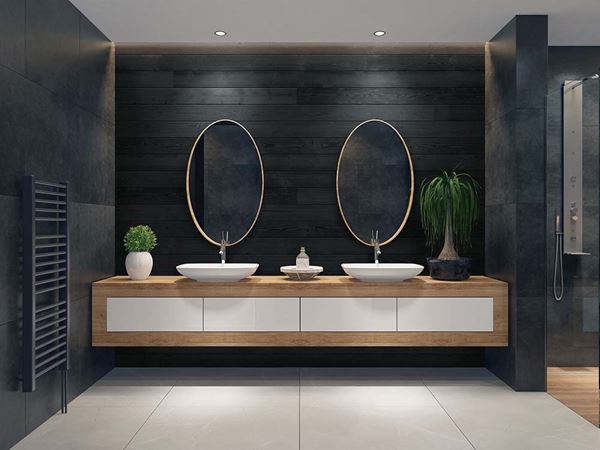 The darker colors create a "cocooning effect" that's more homey and more inviting than the "museum-esque" feel of lighter tones, said Koudelka, the Texas designer. She recently updated parts of her own home interior with dark colors, including front hallways and bedroom accent walls.
"Dark looks in general have become really popular because with people spending more time at home they're wanting to create this bubble of comfort for themselves," she said.