Shiplap not going anywhere after 'Fixer Upper'
Posted 10/17/2019 by Amanda Hall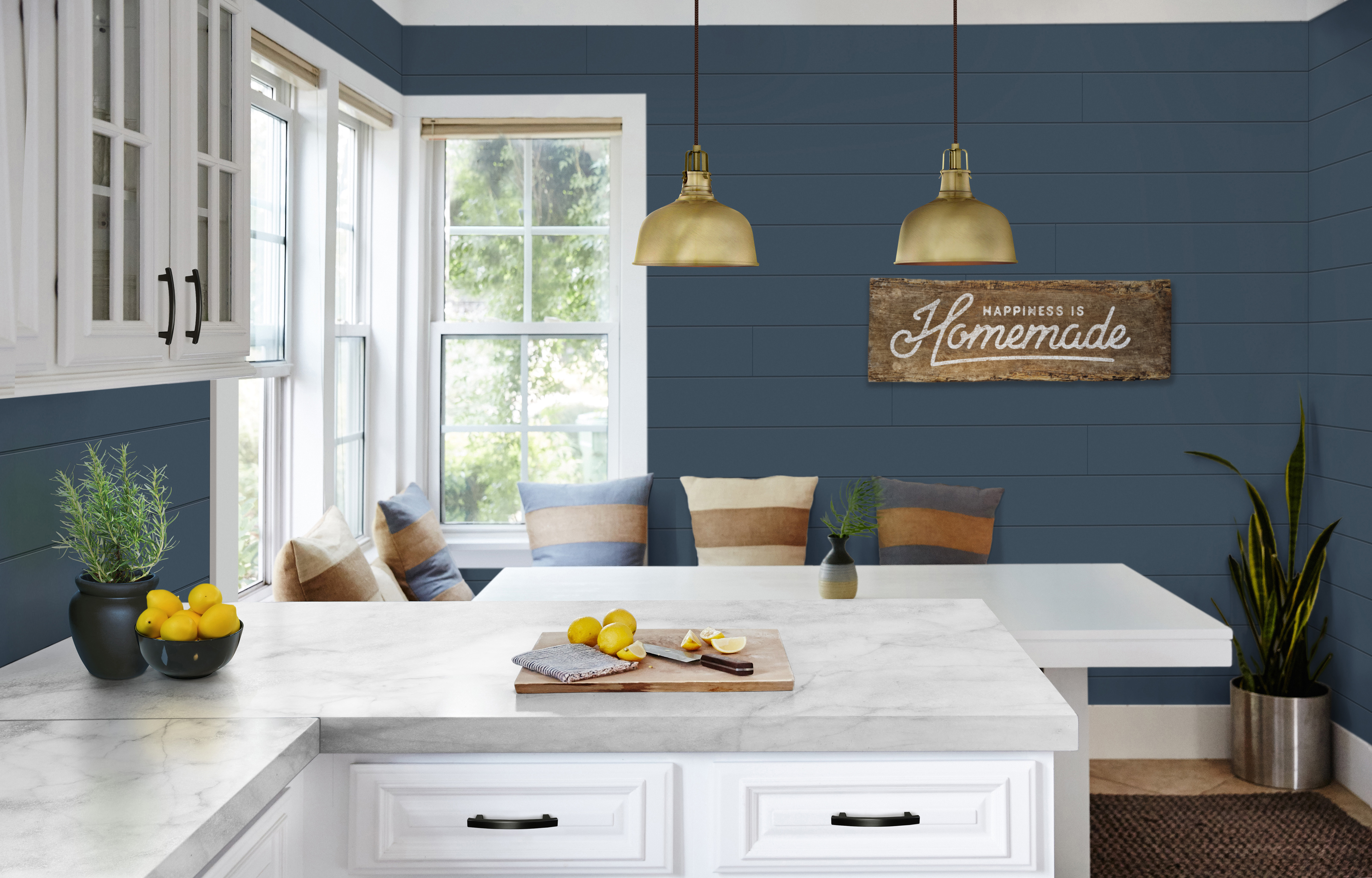 Shiplap creates a compelling look, but it doesn't have to be just white. Prepainted shiplap is a rising trend in 2019.
Shiplap has been all the rage for the past few years, deployed extensively – and adoringly – on the popular "Fixer Upper" TV show featuring home remodelers Chip and Joanna Gaines. The couple put shiplap everywhere, from accent walls and ceilings to headboards and exterior siding.
Of course, shiplap was around long before "Fixer Upper," as explained in this history that ties the material's overlapping joints to the maritime industry. (So, that's why it's called shiplap because it started out on ships!) It only seems that Chip and Joanna invented it. Google searches for the term surged along with the show's popularity.
But even now, a year after the final episode of "Fixer Upper," shiplap is retaining its appeal. The rustic-chic look of shiplap isn't going anywhere judging by search volume that has climbed steadily over the past three years.
And it's not only interest in the classic white shiplap that became a "Fixer Upper" hallmark. Rustic Wood shiplap and Charred Wood shiplap are emerging as favorites of homeowners and interior designers. The UFP-Edge brand is leading the market with its' shiplap collections.
You might want to try the hottest color in 2019 for interiors that's offered in our Timeless nickel gap collection.
How could you use shiplap in your home?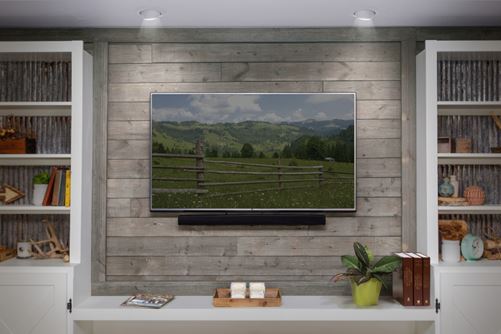 Bring the look of vintage barn wood shiplap siding indoors by using Rustic Collection shiplap to create a striking accent wall in your living room, or to make your fireplace really pop. It's new lumber that has been distressed, primed and painted to have the authentic look and texture of vintage rustic barn wood.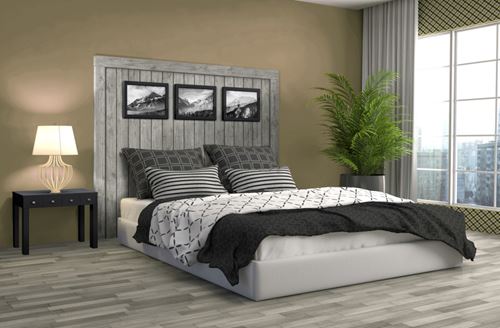 Add stylish country character to any bedroom by building a shiplap headboard with rustic shiplap and trim boards that feature the natural texture of rustic wood.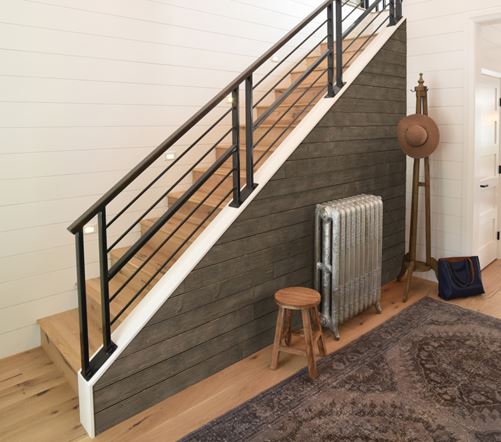 Rustic Collection shiplap can also be used to accent wall space under the stairs or as a focal point for creative wood craft projects. Each eight-foot kit contains six pieces of shiplap that can be conveniently transported from the store or delivered directly to your doorstep.
For a smooth, sleek look, accent your wall using Timeless nickel gap shiplap that comes in 6-inch or 8-inch widths. The boards are offered primed and ready to finish or prepainted in Farmhouse White, Cavalry Blue, Midnight Black or Granite Gray. All boards feature an 1/8-inch nickel gap reveal for clean lines.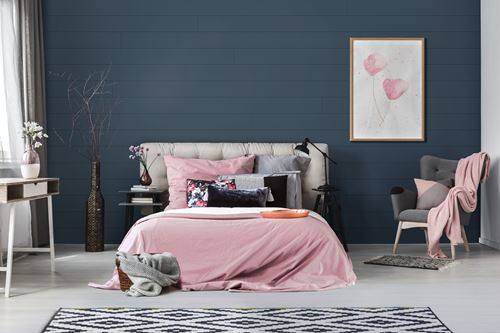 Each board of Timeless nickel gap shiplap is straight because it's made from finger-jointed, knot-free radiata pine, which resists warping. It's perfect for walls and ceilings and can be painted to suit your personal style.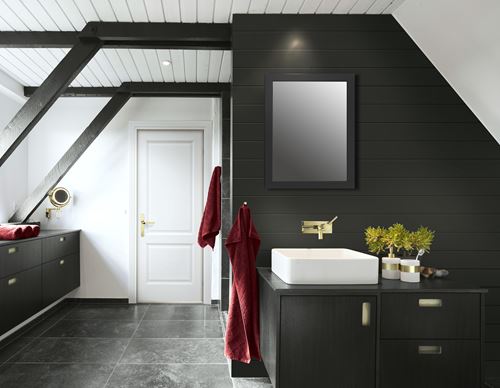 Nickel gap shiplap features identical rabbeted edges on each side of the board to guide installation and create a clean look and smooth surface. Here's a look at prepainted Midnight Black shiplap.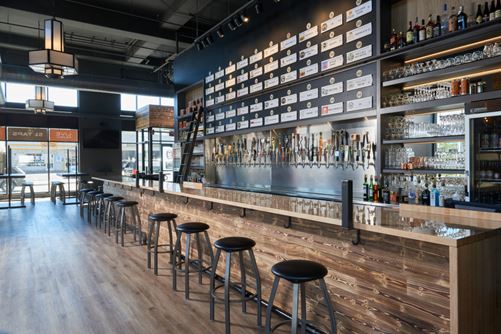 Wrap your island or bar with the unique charm of Charred Wood shiplap and square-edge project boards that have been carefully burnt to highlight their natural beauty. The contrast of its charred top surface and distinct wood grain distinguishes it from any other wood.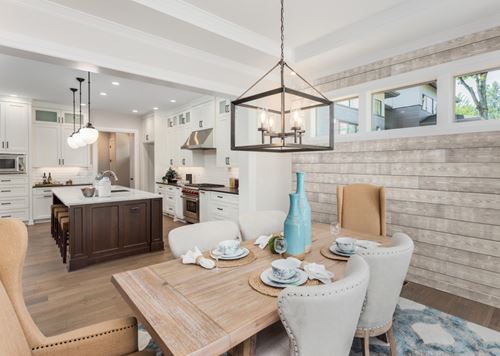 Use Charred Wood to create a striking accent wall in your home's kitchen.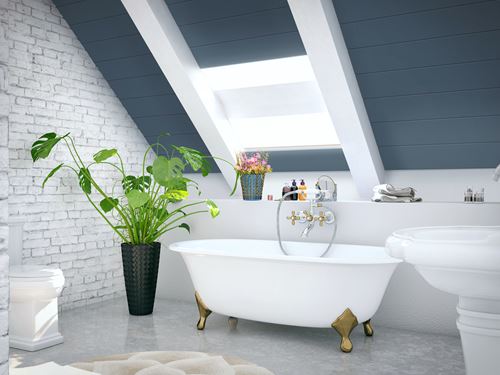 Don't forget about your fifth wall – the ceiling. Timeless prepainted shiplap creates a beautiful contrast with white walls and bath fixtures.
Striking wall treatments continue to be popular in 2019. Shiplap is an affordable way to give your home a modern farmhouse touch and you don't need Chip Gaines to do it for you because installing shiplap is a simple do-it-yourself job. No paint needed to get the color and texture you want.
Not only can you install shiplap pretty much anywhere in your house, but you can paint or stain it to suit your personal style, too. In fact, painted shiplap is one of the leading design trends this year, according to Houzz.
"White shiplap has certainly been having a moment in recent years. And while its popularity isn't necessarily waning, its look is changing," home design journalist Mitchell Parker wrote for Houzz this year. "Painted shiplap, usually in grays or dark blues, is showing up a lot. It's a great look for bathrooms because it adds texture, dimension and character."
READY TO GET STARTED ON YOUR HOME PROJECT? FIND WHERE TO BUY.