Do You Need Drywall To Install Shiplap?
Posted 12/15/2020 by Amanda Hall
If you are remodeling your home or building new, you may consider installing shiplap in place of drywall in select areas to lower your overall cost. If don't already have drywall installed, you do not need it as a base for affixing shiplap. You can install shiplap directly to your studs to save on time, money, and mess.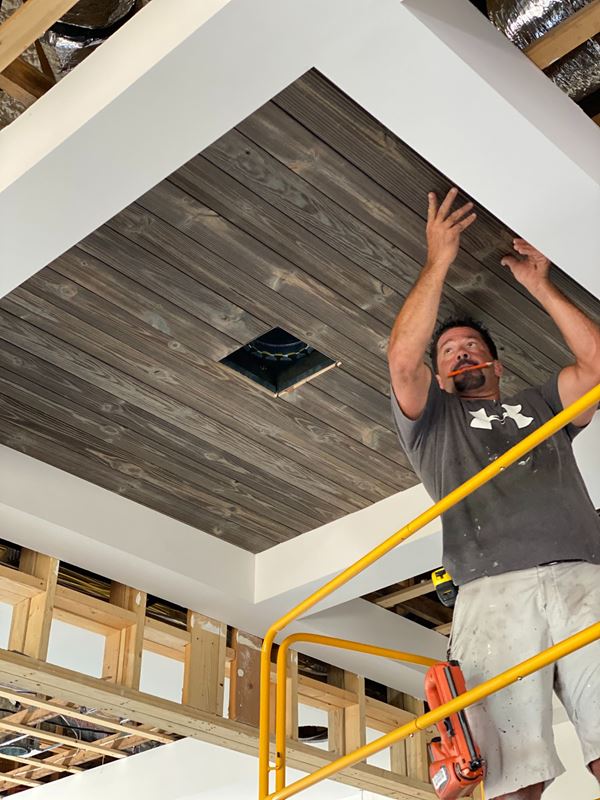 Palm Grove Farmhouse ceilings had Charred Wood Ash Gray shiplap directly installed to studs.
Drywall vs. Shiplap
According to Home Advisor, a typical drywall installation will cost a homeowner between $1-$3 per square foot, including materials, basic labor, and finishing. For example, if you wanted to finish an 800 square foot room, it may cost you between $800-$2,400 for drywall. If you were planning on adding shiplap to a wall or ceiling within that room, you could reduce your drywall cost by adding shiplap directly to your studs.

In our collaboration project with Palm Grove Farmhouse, shiplap was installed without a drywall base on their walls and ceilings. Shiplap can go on top of insulation and, because they didn't have drywall, it was easy to find the studs to secure the shiplap. If they did have drywall, they would've needed to find and locate their studs. See the before and after shiplap photos below.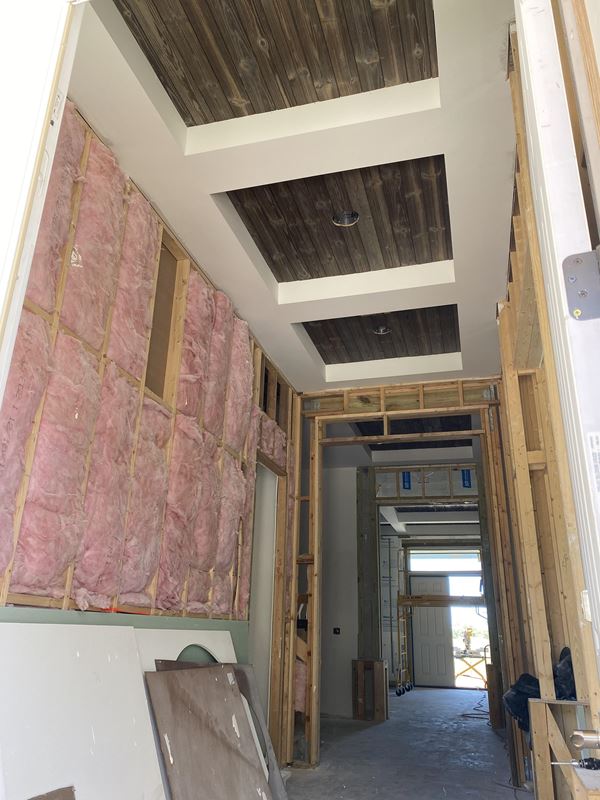 Before Timeless primed shiplap was installed horizontally on the walls.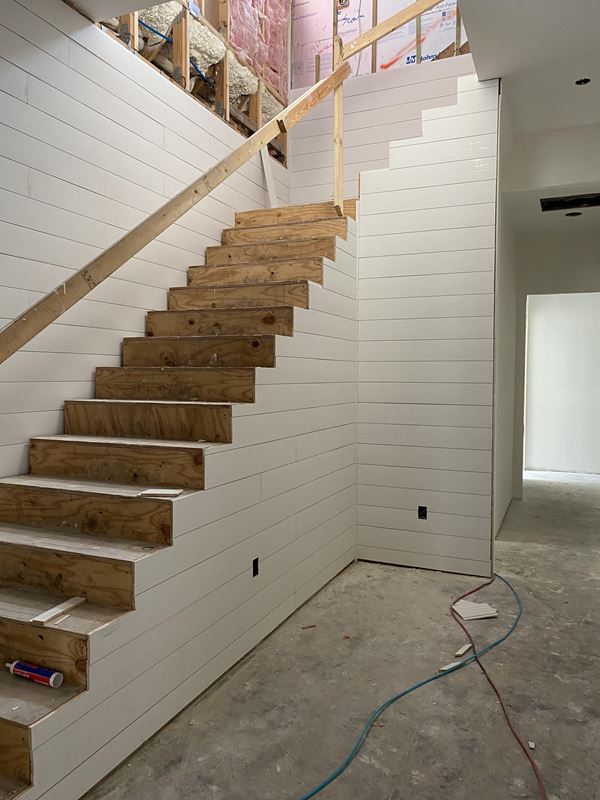 After the shiplap was installed onto the staircase.
What about remodeling?
Are you someone that is frequent to change? If you foresee remodeling your shiplap walls or ceilings in the near future, this option may not be for you considering that you will have bare studs when you remove the shiplap. The majority of homeowners make their design choices based on materials that will last years to come, but some avid DIYers love to change up their spaces every five years. A good rule of thumb is to freshen up your space every five to ten years, but that doesn't mean you need to do an entire remodel. Try painting your shiplap a new color. Check out some of the color palettes we created in our shiplap inspiration guide or see what's trending for shiplap colors for some ideas.
If you are looking to calculate how much shiplap you need for your project, check out our coverage calculator to help determine how many kits you will need.
READY TO GET STARTED ON YOUR HOME PROJECT? FIND WHERE TO BUY.