Sage Hen: The Mountaineer's Multifamily
Posted 11/1/2023 by Tyler Thayer

Modern Mountain

Community

with

Stunning Views
Sage Hen is a new real estate development nestled on the outskirts of Park City, Utah between the Jordanelle Reservoir and The Mayflower Mountain Resort. This idyllic community comprises 41 townhomes set on 38 acres in the perfect location for year-round activities. Summers can be spent on the lake and winters on the slopes with access to a private ski lift. This mountaineer's multifamily has two floor plan selections and starts at 1.7 million.
Harmonizing Exterior Design with Nature: The Thermally Modified Wood Collection Siding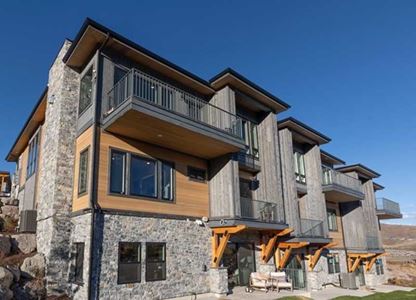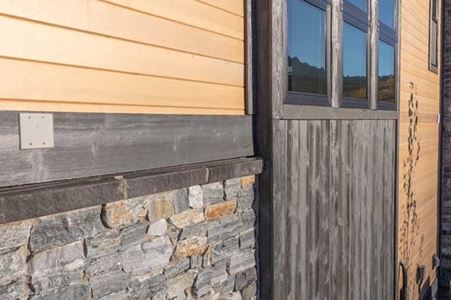 Hamlet Homes designed Sage Hen to fully embrace its scenic setting with large windows and porches overlooking water and mountain views. The exterior design is purposefully incorporated into the stunning environment, featuring flat roofs that mirror the expansive horizon and a thoughtful selection of natural materials including stone and wood siding. These materials accentuate this seamless integration, giving the residences a rustic, yet contemporary appeal.
The exterior siding proudly features Thermally Modified Wood Collection in VG Hemlock paired with either prefinished Big Sky or prefinished Timber Ridge, depending on the townhome location. The contrasting colors and blend of horizontal and vertical lines create an appealing aesthetic that harmonizes with the stone elements. All these architectural elements work together to create a visually stunning look that blends beautifully into the surrounding landscape.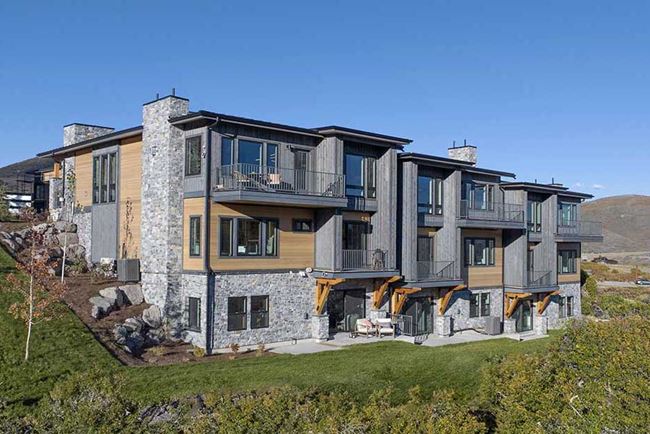 Project Lookbook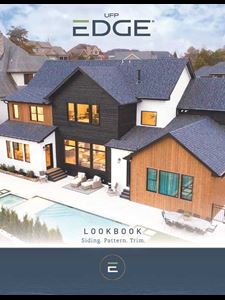 Interested in seeing more projects with our products in the field? Check out our project lookbook for inspiration. This lookbook showcases our Thermally Modified Wood Collection, Native Woods shiplap, and Timeless Nickel Gap shiplap in a variety of commercial and residential projects.

Ready to start your project? Find where to buy.