Hot housing market's silver lining: Boost in DIY determination
Posted 7/12/2021 by Amanda Hall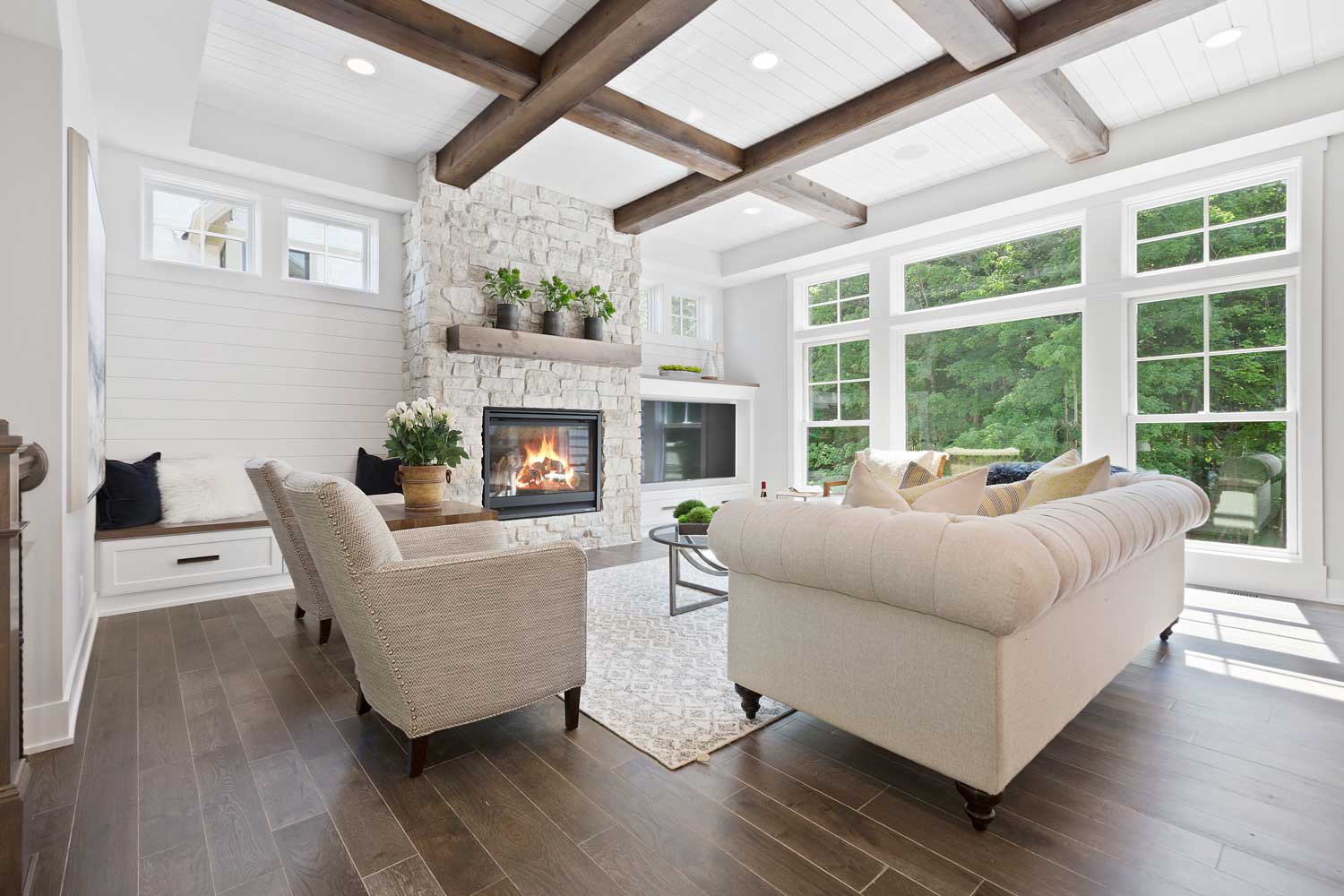 Many homeowners became new to the DIY world this past year. The prepainted finish and interlocking pattern on our Timeless nickel gap shiplap makes it easy for just about anyone to create new accent walls or ceilings.
Pandemic Causes DIY Surge
Lots of people these days are finding out just how simple many DIY projects can be. With the housing market brutally competitive, homeowners are in the mood for remodeling rather than moving. But home improvement contractors have been swamped and in some cases dealing with lengthy delays due to material and skilled labor shortages.

As a result, a DIY boom took hold during the pandemic and is continuing throughout this year.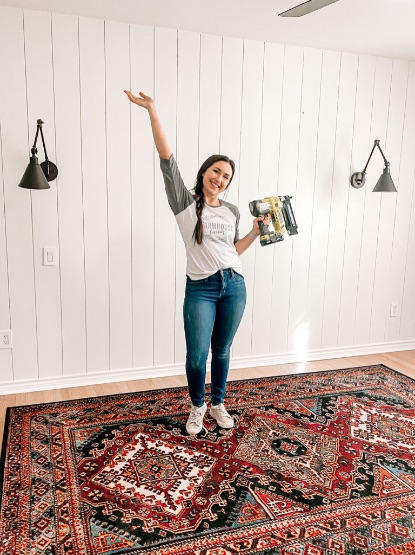 "I'm not your classic DIYer," said Shelby Coleman, an interior decorating consultant who recently added a vertical shiplap accent wall in the bedroom of her Dallas, Texas home. "Power tools have intimidated me in the past and I typically look at projects like this like they're for professionals only."

"But after watching others DIY some amazing projects on Instagram, I was inspired to give it a go. It was easier than I expected!"
Sales at home improvement retailers such as Home Depot and Lowe's surged amid the COVID-19 pandemic and have continued to show strong growth. That's partly due to the fact that many people have spent much more time at home than normal, creating not only the desire to make some changes around the house but also the time and opportunity to make them happen.
Low Inventory of Homes Pushing More to Become DIYers
Now, even as the pandemic wanes in many places around the country, tons of people are doing DIY home projects because it's much easier than trying to move right now. The inventory of homes available for sale nationwide is at its lowest point in 40 years, far below what's needed to balance the playing field between buyers and sellers. Prices are skyrocketing, and in some places the market is so undersupplied that there's almost literally nothing for sale in certain price ranges.

Rather than getting mixed up in frustrating bidding wars for a severely limited selection of houses that may need updates anyway, many people are choosing to put their time and energy into beautifying their current homes instead. That's keeping home remodelers busy – so busy that prices for home improvements also are rising, giving lots of people the courage to do a home project on their own that they might have hired out before.
A little DIY determination can create a significant difference
Coleman, for example, picked up a nail gun and created a bedroom accent wall using Timeless Nickel Gap shiplap in a vertical pattern for a great modern look. You can see how she did it and then follow along step by step to tackle your own DIY accent wall.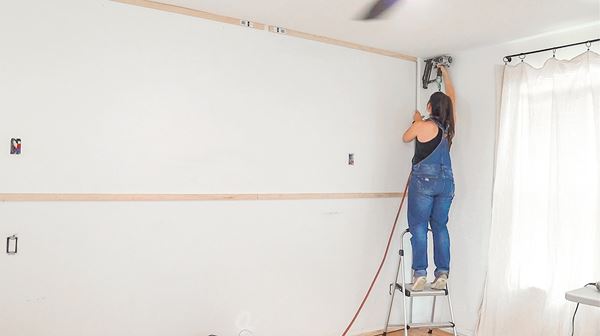 "It blows me away how much can change in a home with a little determination," Coleman said.
Many DIY home improvements are relatively affordable. In fact, here are several shiplap projects you can do for under $500! But if you have something grander in mind, then today's record-low interest rates make it a great time for a home equity loan to free up some cash that you can use to the do your project right.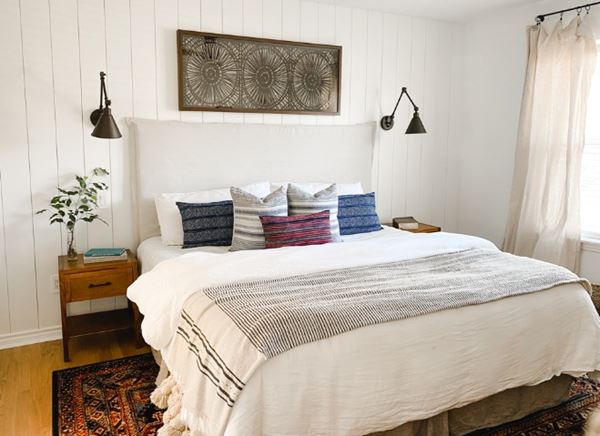 Try Shiplap in Your Next Home Project
Either way, it's important to choose a high-quality product that both looks great and stands the test of time. The Timeless Nickel Gap shiplap Coleman installed is a perfect example of a great choice. Each board is straight because it's made from finger-jointed, knot-free radiata pine wood that resists warping. It also comes prepainted in any of four on-trend colors, or primed and ready to paint whatever color you desire.

If you're into a different style or texture, Rustic Collection shiplap has a distressed, reclaimed wood look, while Charred Wood shiplap has a distinctive appearance that accentuates the wood grain of each board.
In addition to accent walls, here are some shiplap project plans that make it easy to create a nice touch to your existing home with interior sliding barn doors, a bedroom headboard, charred wood console table or something as simple and cute as a DIY shiplap sign. For a graduation open house or summer cocktail party, you could create a great-looking setting for photos with a portable shiplap backdrop wall.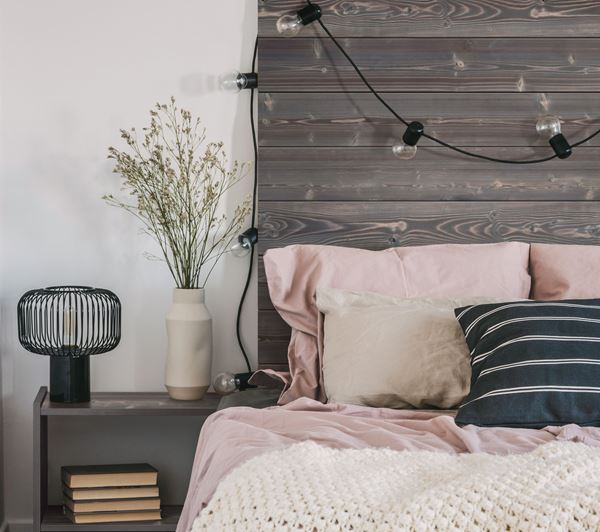 See our project plans for creating a shiplap headboard like this one using Charred Wood Ash Gray shiplap.
Truly, you're limited only by your imagination. Get some inspiration for a DIY home project and give it a shot this summer!
READY TO START YOUR PROJECT? FIND WHERE TO BUY.