Are you a procrasti-painter?
Posted 10/9/2019 by Amanda Hall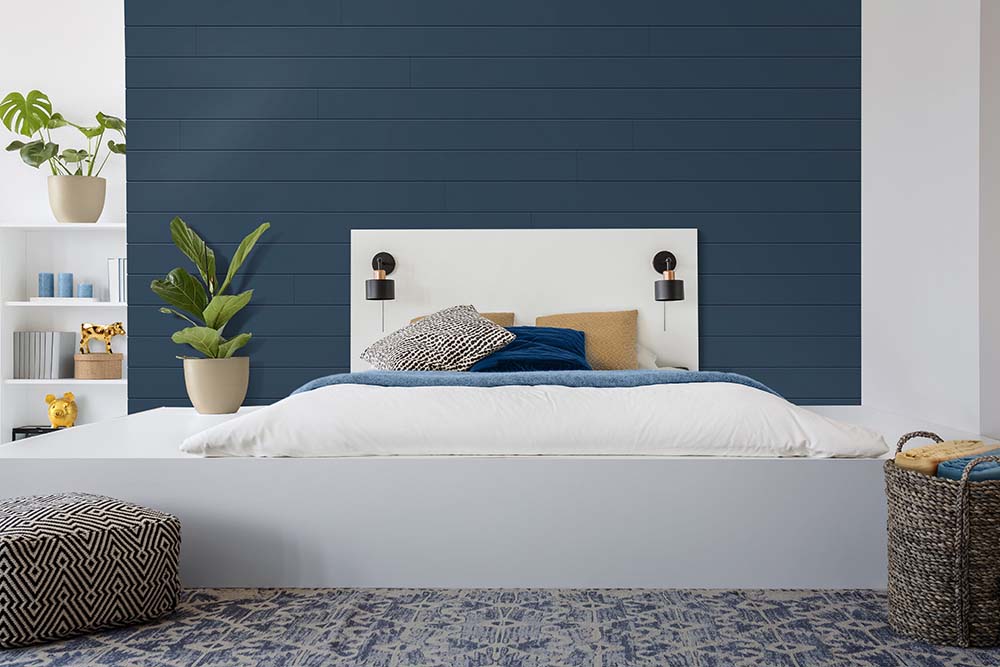 Hate painting? By using pre-painted Timeless nickel gap shiplap, you can add beautiful color to your home without even lifting a brush.
More than 80 million Americans plan to paint a room in their homes in the next year. But relatively few will actually get the job done.
It's basically an epidemic. There's even a word for it … procrastipainting.
Are you a procrasti-painter?
Here's a solution that's tailor-made for you: pre-painted shiplap.
It's one thing to paint a wall. It's quite another to experience the satisfaction of a DIY shiplap installation. You can avoid painting altogether with pre-painted shiplap in Farmhouse White, Cavalry Blue, Midnight Black or Granite Gray.
The modern farmhouse look, which usually incorporates shiplap, has rocketed in popularity the past few years and remains a favorite of homeowners and interior designers. Although white is still leading the way in shiplap, darker colors are emerging.
Behr's 2019 Color of the Year is Blueprint, for example, and that trend is reflected in shiplap too. Why not install prepainted Timeless Cavalry Blue shiplap to add style to your home?
Black is another color that's gaining steam in home décor. When used as an accent, black creates a cozy and inviting feeling that also feels expansive. On shiplap, it really creates a wow factor.
And, of course, gray is still going strong. Nickel gap shiplap that's painted granite gray presents a fresh look that pairs well with the rest of your room and can change character from light and airy to warm and rich as the lighting changes through the day.
Take a look for yourself...
Timeless nickel gap shiplap creates a sleek, clean look with uniform spacing between planks. Each board has rabbeted edges with a built-in stop so they overlap and leave a one-eight-inch gap, making installation easy for DIYers.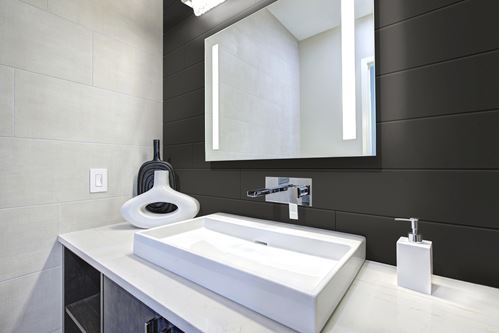 Black is back! The darkness of the color combines with the contrasting lines of Timeless nickel gap shiplap to create visual interest that won't overwhelm.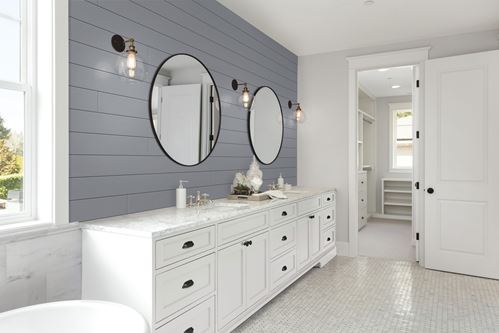 Nickel gap shiplap in a bathroom can double as an accent wall and a backsplash.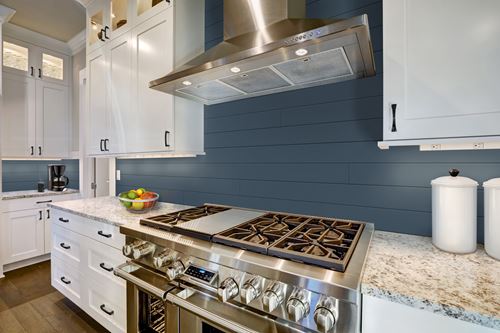 Time to give your kitchen backsplash a fresh look? Timeless nickel gap creates a classic look with a modern touch.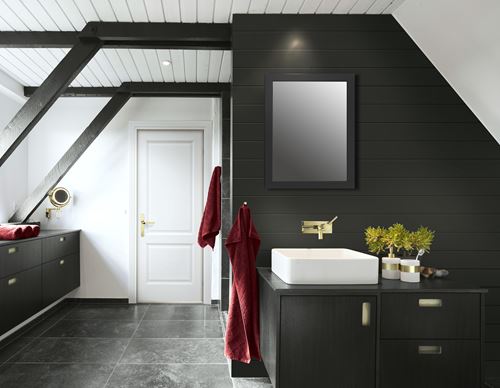 Timeless nickel gap shiplap is ideal for accent walls and also can be used on ceilings, bar wraps, wainscoting and more.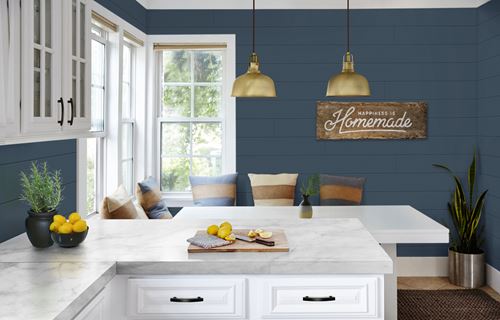 Using Timeless nickel gap shiplap that's pre-painted Cavalry Blue makes for stunning accent walls.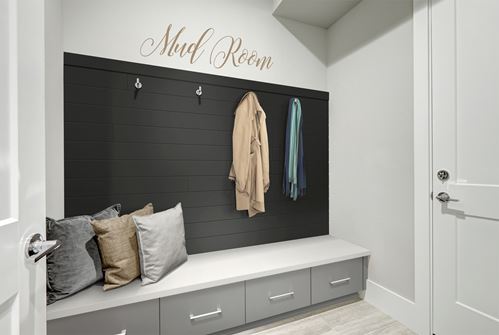 The perfect antidote for procrastipainting: pre-painted Timeless nickel gap shiplap.
The No. 1 inspiration for getting the job done is to visualize the end result. Having seen these photos, are you ready to give it a shot?
Getting these beautiful colors with an easy installation process without the hassle of painting makes it a win-win.
Check out our video on installing Timeless nickel gap shiplap to see how easy a DIY shiplap installation can be.
READY TO GET STARTED ON YOUR HOME PROJECT? FIND WHERE TO BUY.